Donald Trump Jr. Throws Cold Water on Finland Joining NATO
Donald Trump Jr., a prominent and vocal member of the MAGA crowd, has some concerns when it comes to Finland possibly joining NATO.
On Monday morning, Trump Jr. shared his thoughts on the possibility that the European country may become the newest member of the North Atlantic Treaty Organization (NATO). In his statement, posted to Twitter, Trump Jr. brought up Russia's invasion of Ukraine as a reason to reconsider the possible move.
"I get there's nothing going on at home that Congress could be worrying about, but after decades of not being in NATO and being just fine isn't the notion of eliminating this buffer zone a bit how the Ukraine invasion started?" he wrote.
The statement from the eldest son of former President Donald Trump came after the Nordic country and neighboring Sweden both indicated they wanted to join the international military alliance. The decision to apply for membership was influenced by Russia's invasion of Ukraine, and Russian President Vladimir Putin has threatened retaliation if the countries' applications are accepted.
Senate Minority Leader Mitch McConnell recently stated that both of those countries would be "important additions" to NATO, according to the Associated Press. McConnell added that the congressional vote to ratify Finland's admission to the decades-old international alliance could take place "before the August recess," Newsmax reported.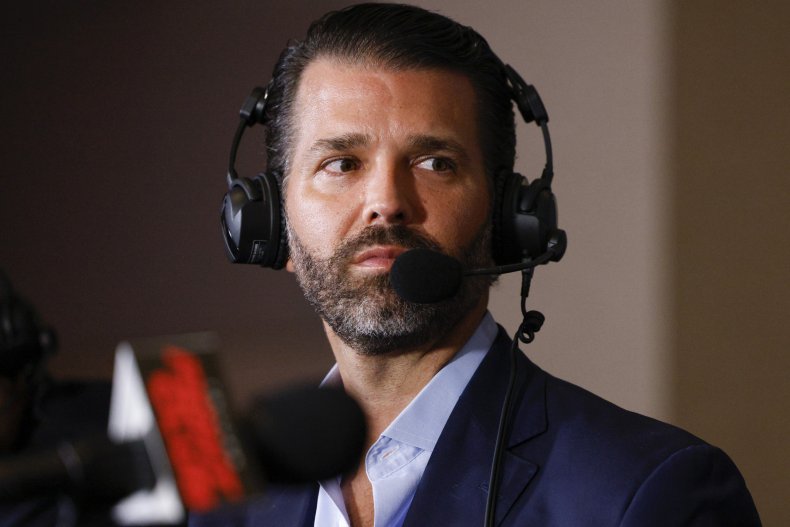 The White House defended Finland and Sweden's application and asserted that their acceptance into the alliance would strengthen America's security. Russia is firmly opposed to the possible addition of the two countries.
On Monday, Russia's Deputy Foreign Minister Sergei Ryabkov voiced his objection to the NATO alliance possibly growing by two countries, stating, "[NATO] should not have any illusions that we will simply put up with this—in Brussels, Washington or other NATO capitals."
Ryabkov went on to say, "That is, the general level of military tension will increase, and there will be less predictability in this area."
This isn't the first time Trump Jr. has offered his opinions on America's handling of the Ukraine/Russia conflict. In March, he suggested sending his father to Europe to meet with NATO leaders to discuss Russia's invasion of Ukraine instead of President Joe Biden.
In a tweet, Trump Jr. posted that "sending Biden to Europe for 'High Stakes' NATO talks will only embolden our enemies further."
He went on to claim that "if you want to get something done right send Trump."
Newsweek reached out to a representative for Donald Trump Jr. and the Ministry of Foreign Affairs of Finland for comment.