Putin Only Has Himself to Blame for Finland Joining NATO: White House
The U.S. and Finland have suggested that Russian President Vladimir Putin's invasion of Ukraine has not been the threat to NATO for which he had hoped, saying it is his miscalculated war that finally tipped Finland and Sweden to consider joining the alliance.
This week, the ongoing war in Ukraine led both European countries to rethink their longstanding aversion to NATO, with Finland's president and prime minister announcing that they are in favor of the country applying for a membership "without delay."
Finland, which has one of the world's most advanced militaries, is expected to be joined by Sweden in coming days.
On Thursday, the U.S. welcomed the possibility of application from the two countries as a reassurance for Americans on their own national security interests.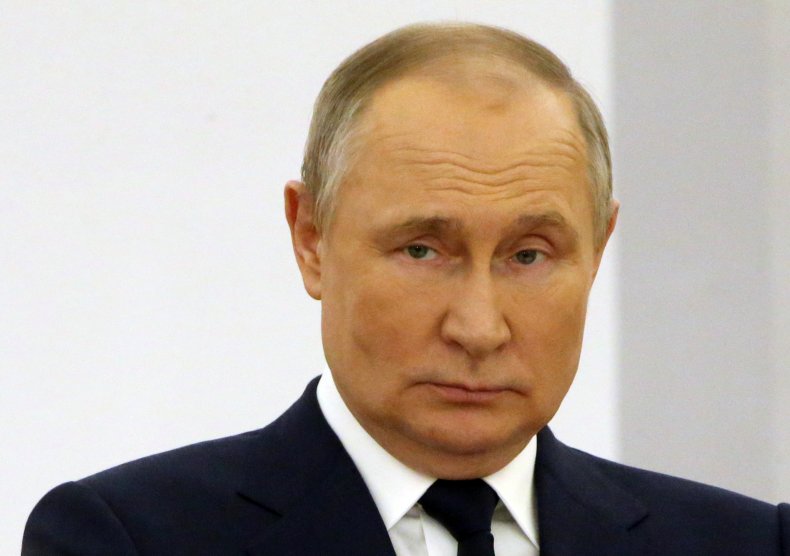 Both the White House and Finland have said Putin is the one who catalyzed NATO's growing power, suggesting that Russia's decision to launch a full-scale war has massively backfired.
"This is President Putin who caused this," White House press secretary Jen Psaki said at a press briefing. "Look at the mirror," she added in a nod to Finnish President Sauli Niinistö.
Asked if Putin would see Finland's announcement as provocative, Niinistö said on Wednesday: "My response would be that you caused this. Look at the mirror."
On Thursday, Psaki said Russia's decision to invade Ukraine on February 24 is the "reason" there has been an increase in public support for other countries to also join NATO.
"We, of course, support the NATO's open-door policy—and the aspirations of any country to apply to join—but I think this speaks to our longstanding relationship and military partnerships with Finland and Sweden," Psaki said.
"NATO is a defensive alliance, it's not an offensive alliance," Psaki said. "Both Finland and Sweden are close and valued defense partners of the U.S. and NATO. They're thriving democracies. They've worked closely with NATO for years."
While both countries have been part of the Partnership for Peace program with NATO since 1994 and have contributed to NATO-led missions in the Balkans, Afghanistan and Iraq, neither have an outright membership.
A NATO membership for Finland—which shares the longest Russian border among any of the EU's 27 nations—would more than double the length of the alliance's border with Russia. It would also deal a huge blow to Russia by allowing Finland to apply its regional expertise on Putin to NATO's decision-making.
In response, Russia's foreign ministry warned that a NATO membership would cause "serious damage" to Finland's relations with the country.
"Russia will be forced to take retaliatory steps, both of a military-technical and other nature, in order to stop the threats to its national security that arise in this regard," the foreign ministry said.
However, Finland believes its security would be strengthened by joining NATO and that the country could in turn strengthen the entire alliance.
In a domino effect, Psaki added, the strength of NATO would in effect bolster American security.
"Having a strong NATO alliance, a strong Western alliance, which is a defensive alliance, by the way, is good for our security around the world," she said. "Certainly having a strong partnership with a range of countries, including Sweden and Finland—if they decide to join—should be reassuring to the American people."
Newsweek reached out to Russia's foreign ministry for comment.