Donald Trump Jr. Is Campaigning for His Father's Friends and Supporters in the 2018 Elections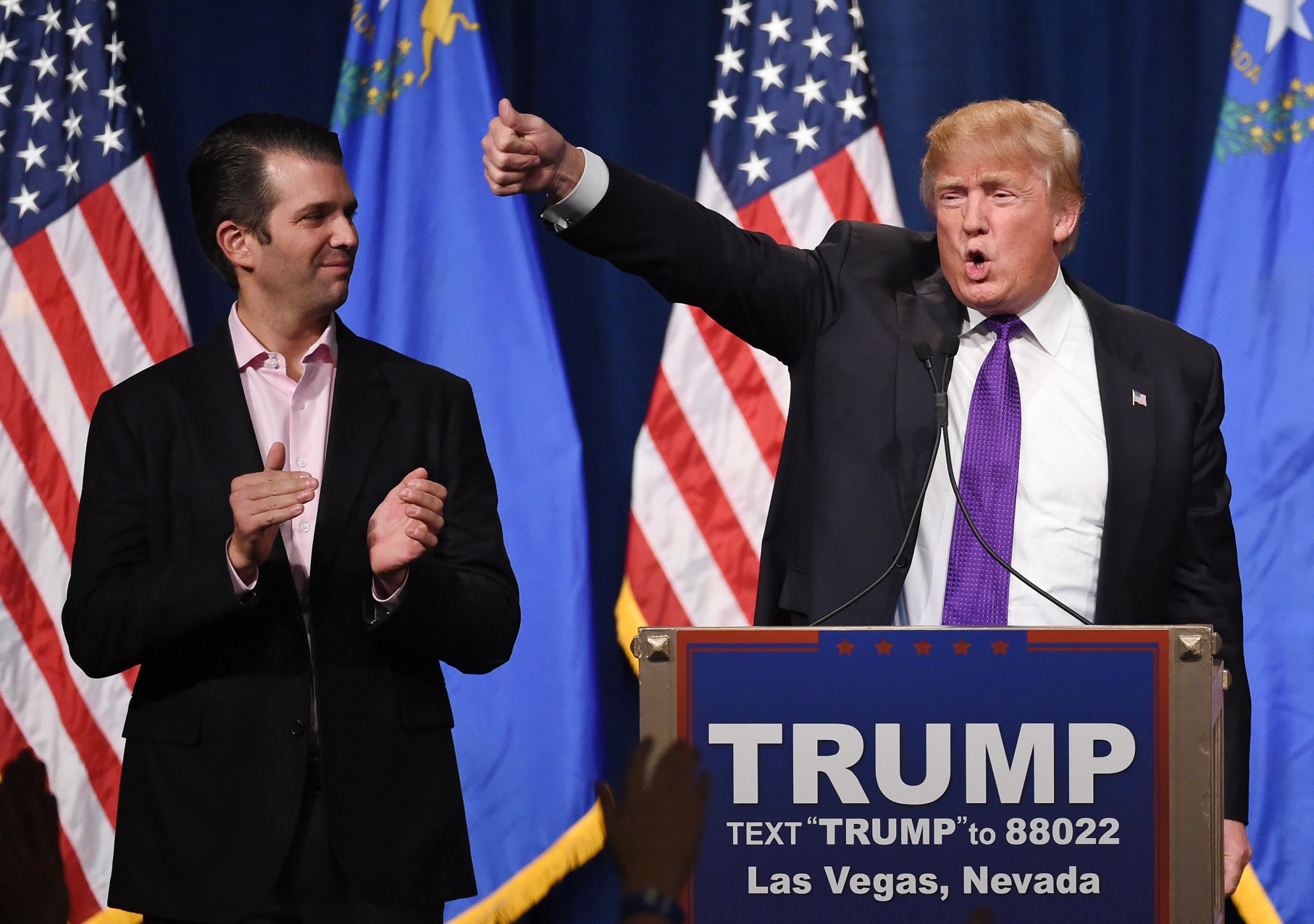 President Donald Trump's eldest son, Donald Trump Jr., is reportedly joining Republican Party efforts around the 2018 midterm elections despite controversies that have plagued him since the 2016 presidential campaign.
Related: Donald Trump Jr. called Russian interference 'disgusting' and 'so phony' while allegedly colluding
Trump Jr.'s focus will be helping Republicans who would gain from his involvement and support the president, Axios reported on Sunday. Trump Jr. effectively drew support on the campaign trail in 2016 and the GOP is counting on his repeated success.
The president's son has already been scheduled to attend a couple of events. He is expected to headline an April 23 event in New York City for Vice President Mike Pence's brother Greg Pence, who is running for a House seat in Indiana. Trump Jr. is also slated to appear at an event benefiting Rep. Lee Zeldin on Long Island in early August, according to the report.
"It is really important for us to remind voters of not just what my father has accomplished and that he needs every Republican house member to continue that progress," Trump Jr. said while campaigning for Republican Rick Saccone in Pennsylvania's special congressional election last month.
"Think of what he did in 14 months, and what he can do in the next eight years," Trump Jr. said of his father. "You can't do that if you lose the House and the Senate. And there is only so much you can do with executive action."
Republicans appear to be embracing Trump Jr. even though he has come under the watch of special counsel Robert Mueller for his involvement in a controversial June 2016 meeting at Trump Tower. He and other Trump campaign members met with Kremlin-linked lawyer Natalia Veselnitskaya.
Trump Jr. came into the spotlight last month when his wife of a dozen years, Vanessa Trump, filed for divorce.