Donald Trump Jr. Should Be Subpoenaed Over Contact With Russia, Democrat On Senate Judiciary Committee Says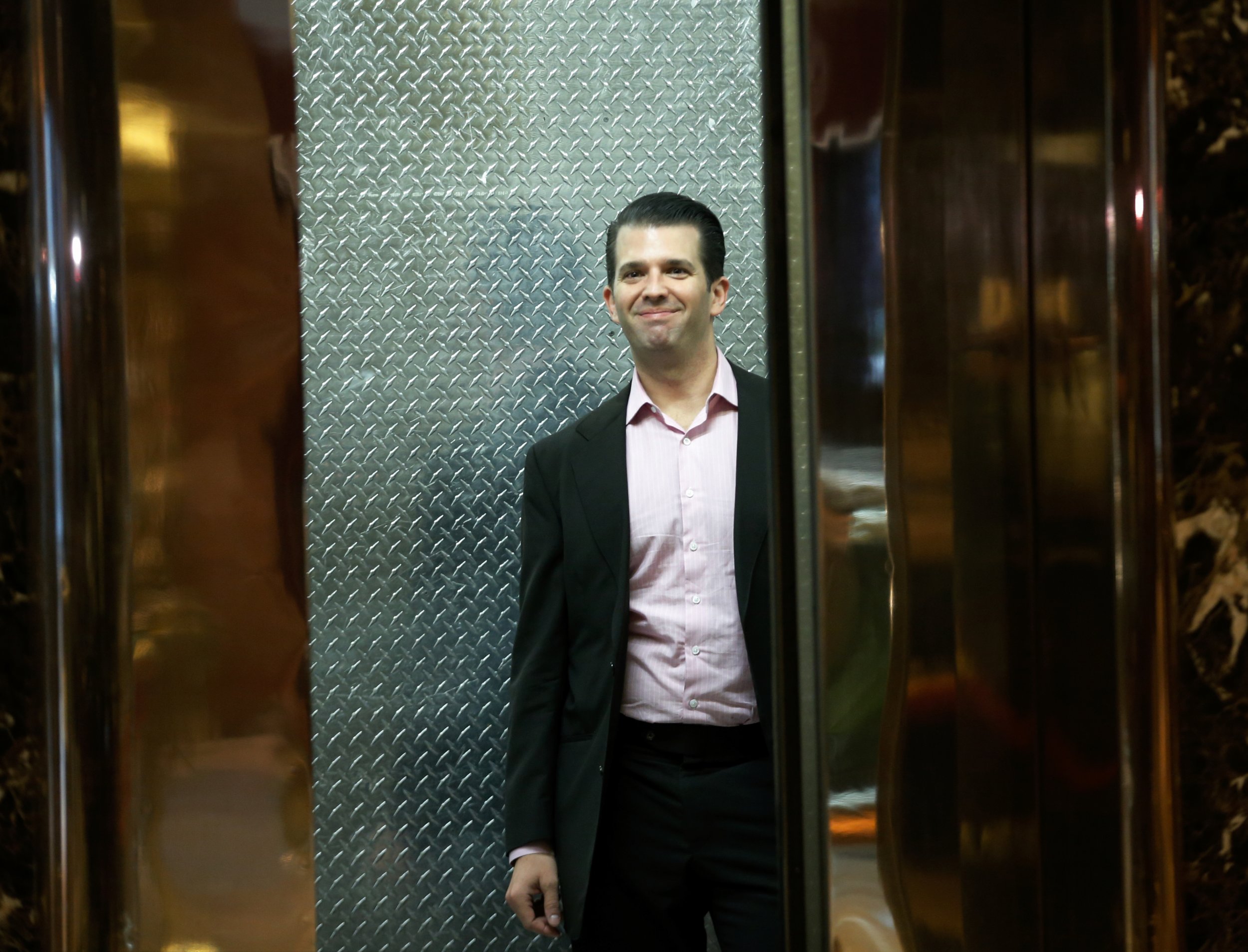 Donald Trump Jr. should be forced to testify before the Senate Judiciary Committee—and it should be public, not behind closed doors, a key Democrat on the panel said Tuesday.
Senator Richard Blumenthal told the committee's chairman, Senator Chuck Grassley, that "cascading disclosures" involving the president's son "suggest collusion between the Trump campaign and Russian officials" during the 2016 election.
"Recent revelations have shown beyond question that the American people can only feel certain that Mr. Trump, Jr. has been fully forthcoming if he is subject to a subpoena," Blumenthal wrote to Grassley, The Hill reported.
The letter requested that the Senate Intelligence Committee, which is conducting its own investigation into the 2016 election and President Trump's dismissal of then-FBI Director James Comey "issue a subpoena to compel him [Trump Jr.] to fully account for his actions in front of the American people and to provide this committee with the documents we need to fulfill our important oversight responsibilities."
The call for the committee to subpoena Trump Jr. comes several weeks after he released correspondence between himself and WikiLeaks during the 2016 election campaign.
WikiLeaks is suspected of being chosen by Russia to spread hacked information as part of the country's alleged attempt to interfere in the U.S. election, show ongoing attempts by the organization to engage with the Republican's son. On several occasions the requests made of Trump Jr. during the 10-month correspondence appear to have been complied with.
The messages, obtained by The Atlantic, were given to Congress as part on ongoing investigations into Russia's alleged attempt to influence the U.S. election.
"Mr. Trump, Jr.'s refusal to testify before the Committee means that key questions have been left unanswered," Blumenthal added in the letter.
Trump Jr. has previously spoken with staff of the Judicial Committee about the July 2016 Trump Tower meeting he attended with a Russian lawyer, who suggested she could provide information about his father's then-rival Hillary Clinton prior to the meeting.
It is not the first time there has been a suggestion that the president's eldest son should publicly testify to the panel, with the committee issuing a subpoena earlier in the year before withdrawing it after Trump Jr.'s lawyers cooperated.