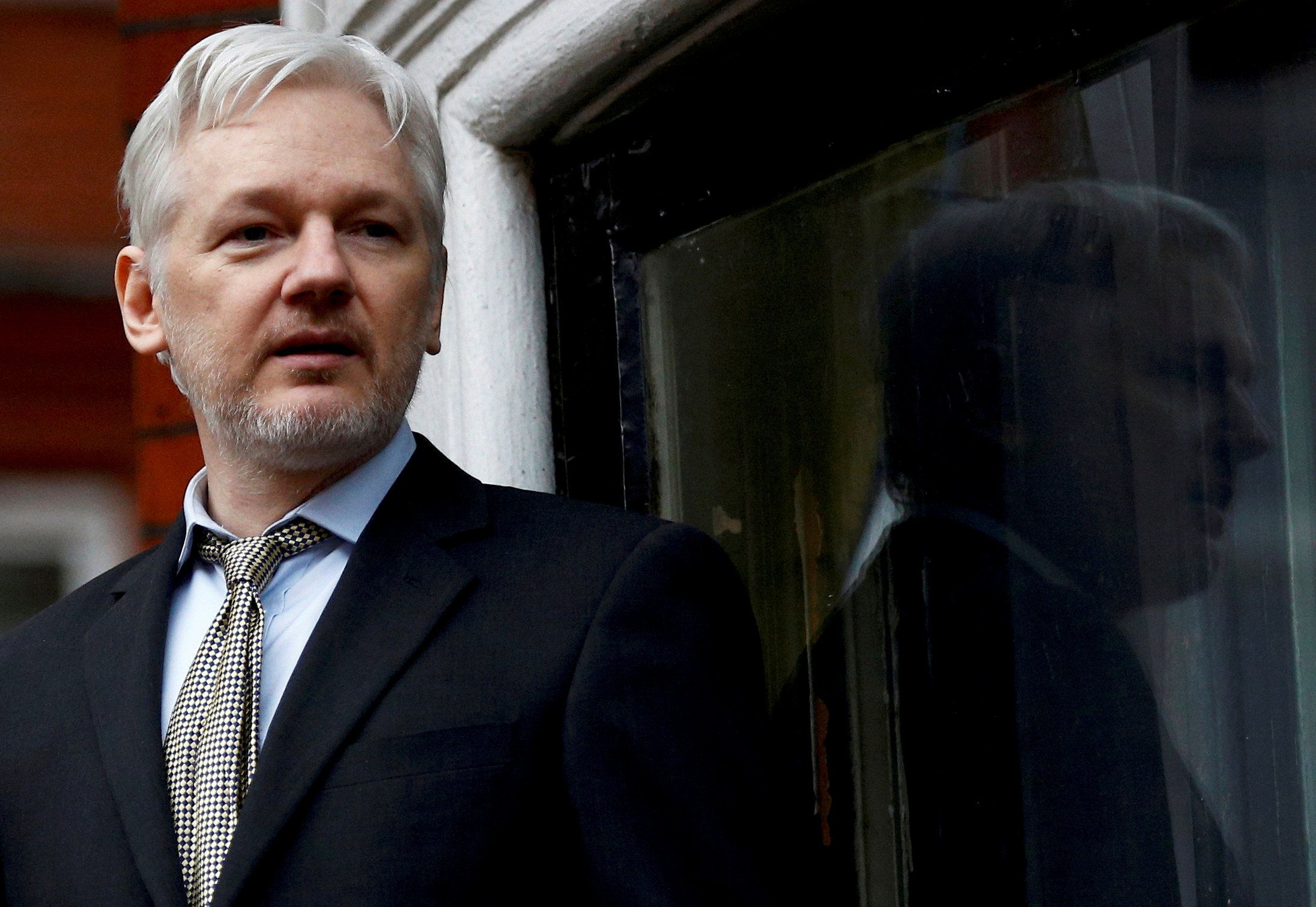 WikiLeaks wanted Donald Trump to secure Julian Assange a position as Australia's ambassador to the U.S., secret correspondence between the organization and Donald Trump Jr. reveals. The messages, obtained by The Atlantic, were given to Congress as part on ongoing investigations into Russia's alleged attempt to influence the U.S. election, and show the organization telling Trump Jr. that his father—then president-elect—should push Australia to make Assange its U.S. ambassador.
"Hi Don. Hope you're doing well!" WikiLeaks wrote to Trump Jr. "In relation to Mr. Assange: Obama/Clinton placed pressure on Sweden, UK and Australia (his home country) to illicitly go after Mr. Assange. It would be real easy and helpful for your dad to suggest that Australia appoint Assange ambassador to [Washington,] DC."
The messages between Trump Jr. and WikiLeaks, which is suspected of being chosen by Russia to spread hacked information as part of the country's alleged attempt to interfere in the U.S. election, show ongoing attempts by the organization to engage with the Republican's son. On several occasions the requests made of Trump Jr. during the 10-month correspondence appear to have been complied with.
On one occasion, Trump Jr. was asked by WikiLeaks on October 3, 2016 to comment on a story about Hillary Clinton by sharing a quote from the former secretary of state about wanting to "drone" Assange, to which Trump Jr. responded: "Already did that earlier today. It's amazing what she can get away with," The Atlantic reported Monday.
On other occasions, Trump Jr. did not respond to messages from WikiLeaks but did not actively refuse to engage with the organization either.
Commenting on the release of the emails, DNC deputy communications director Adrienne Watson said in a statement: "Donald Trump Jr. repeatedly communicated with WikiLeaks at a time when it was already clear to the world that the site was acting as a co-conspirator in Russia's unprecedented election meddling. Trump Jr.'s communications with WikiLeaks reveal a blatant disregard for our national security and prove once again that 'America First' was nothing more than a slogan to the Trump family. Congress must commit to protecting the investigation into the Trump campaign's ties to Russia. The American people want answers."
WikiLeaks itself shared a link to some of Trump Jr.'s emails about his meeting with a Russian lawyer, and tweeted: "Contacted Trump Jr this morning on why he should publish his emails (i.e with us). Two hours later, does it himself."
The messages between Trump Jr. and WikiLeaks were voluntarily turned over to Congress by his lawyers, with a statement from Trump Jr.'s attorney Alan Futerfas to The Atlantic adding: "Putting aside the question as to why or by whom such documents, provided to Congress under promises of confidentiality, have been selectively leaked, we can say with confidence that we have no concerns about these documents and any questions raised about them have been easily answered in the appropriate forum."