Wikileaks Documentary Makers Accuse Assange of Censorship
We are the producers of Risk , a documentary film about Julian Assange and WikiLeaks.
We unequivocally defend WikiLeaks' journalistic right to publish true and newsworthy information.
The Trump administration's threats against WikiLeaks and attacks on press freedom are chilling. As Margaret Sullivan recently argued in the Washington Post, prosecuting WikiLeaks under the Espionage Act would set a dangerous precedent for all journalists.
We were disturbed, however, to learn that Julian Assange and WikiLeaks sent cease and desist letters to our distributors demanding they stop the release of Risk: "We therefore demand that you immediately cease the use and distribution of all images of the Named Participants and that you desist from this or any other infringement of the rights of the Named Participants in the future."
In WikiLeaks' efforts to prevent the distribution of Risk , they are using the very tactics often used against them – legal threats, false security claims, underhanded personal attacks, misdirection – and with the same intentions: to suppress information and silence speech.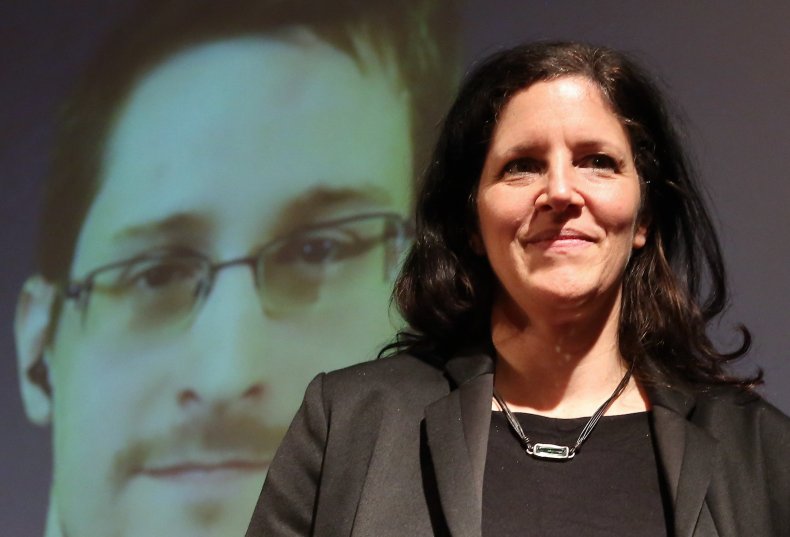 Since 2016, Assange and his lawyers have repeatedly demanded that we remove scenes from the film in which Assange speaks about the two women who made sexual assault allegations against him in 2010 and Sweden's investigation which has since been discontinued.
In response to our refusal to remove these scenes, Assange and his lawyers are now claiming that Risk threatens the safety of the staff who consented to being filmed, and furthermore, that we are being sexist by including Assange's own comments about women in the film.
These arguments are not only false, they are a deliberate effort at misdirection.
Risk was filmed over the course of many years, beginning in 2011. Assange and WikiLeaks freely consented to participating in the film, knowing we were making an independent documentary. Neither WikiLeaks nor Assange have any editorial control of Risk. There were individuals who requested from the beginning not to appear in the film, and those requests were respected.
Wikileaks and their lawyers were shown the film before each public screening, most recently inside the Ecuadorian embassy in London on April 1, 2017. Each time, we invited their responses.
WikiLeaks' comments have consistently been about image management, including: demands to remove scenes from the film where Assange discusses sexual assault allegations against him; requests to remove images of alcohol bottles in the embassy because Ecuador is a Catholic country and it looks bad; requests to include mentions of WikiLeaks in the 2016 U.S. presidential debates; and, requests to add more scenes with attorney Amal Clooney because she makes WikiLeaks look good.
It is only after we declined to make the changes they tried to impose that WikiLeaks raised objections to Risk . Their attempts to censor the content of the film are an effort to prevent reporting on Assange's own words. They also constitute a saddening break with WikiLeaks' own ideals.
Last month, WikiLeaks' lawyers published an op-ed saying they object to our editing in the United States. However, Assange has known since 2015 that we were editing in the U.S. In 2016, he signed an agreement to license WikiLeaks' own footage to us and raised no objection to mailing a hard drive with footage directly to our editing room in New York City.
WikiLeaks has also repeatedly publicized their participation in Risk , most recently re-tweeting a link to the film's trailer on April 10, 2017 (a tweet that has since been deleted), without raising any concerns.
In their cease and desist letter, lawyers for WikiLeaks and Assange state: "The unauthorized release of the Film has caused our clients to suffer ongoing irreparable harm, and exponentially increasing damages every time a new viewer sees the Film."
All the participants in Risk agreed for years to be in the film. We have no obligation to seek WikiLeaks' or Assange's authorization to release the film. In fact, our rights under the First Amendment are protected precisely because we are engaging in independent journalism. Assange himself has criticized the media for seeking permission from public figures before releasing stories.
Like WikiLeaks, our journalism has been the target of U.S. government investigation, secret grand jury, and threats by elected officials. We fully understand and empathize with the dangers WikiLeaks is facing, and we stand in solidarity with all journalists and publishers around the world currently under attack.