Donald Trump Jr.'s Apartment Receives Unknown White Powder, Wife Hospitalized After Opening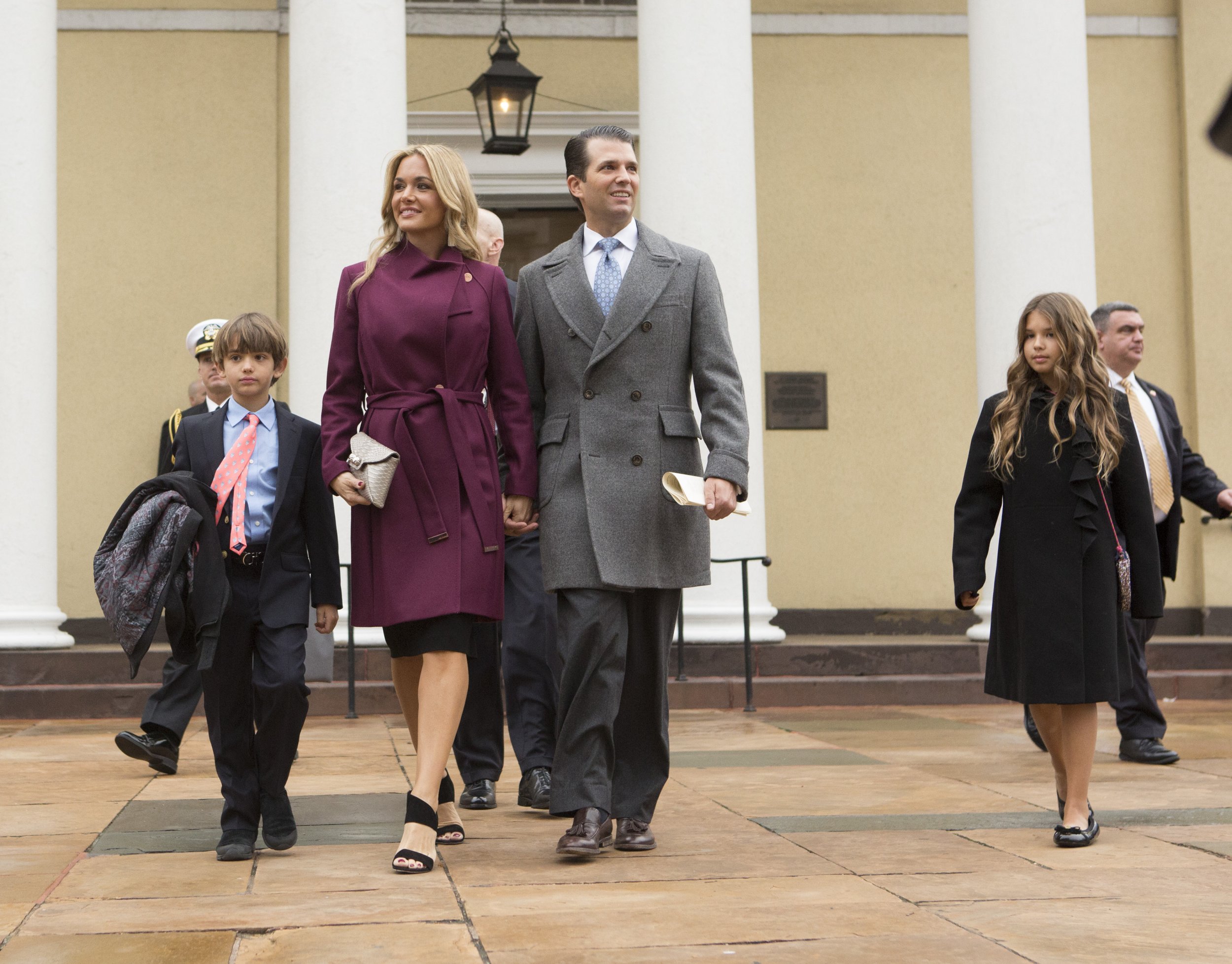 Updated | A letter containing a suspicious substance addressed to Donald Trump Jr. was opened by his wife, Vanessa Trump, in her Manhattan apartment and resulted in her hospitalization on Monday, law enforcement and city officials said.
Related: Donald Trump Jr. called Russian interference "disgusting" and "so phony" while allegedly colluding
Vanessa Trump was exposed to a powdery white substance when she opened the letter around 10 a.m. at an East 54th Street apartment she owns and was taken to a local hospital as a precaution, the New York Post reported.
Trump Jr. in the late afternoon Monday tweeted that he was thankful that his wife and children were "safe and unharmed after the incredibly scary situation" and that it was "truly disgusting that certain individuals choose to express their opposing views with such disturbing behavior."
Trump Jr.'s sister Ivanka Trump tweeted shortly before that she was thinking of Vanessa Trump and wished to be by her side. "No one deserves to be frightened this way," the first daughter tweeted. "There is no excuse."
It was not immediately known what the suspicious substance consisted of, but a preliminary investigation suggested that it was not hazardous, according to NBC News.
Along with Vanessa Trump, two others, whose identities remained unknown, were hospitalized. They were taken to the New York Presbyterian-Weill Cornell Medical Center, according to the New York City Fire Department. There was no indication in the hours following the incident that they suffered any injuries.
The Trump family has been a target before.
A man who allegedly warned, "I'm going to blow up the White House," was charged late last month with threatening President Donald Trump, whose eldest son is Trump Jr.
This story has been updated to include tweets by Trump Jr. and Ivanka Trump.