Donald Trump Kept Secret Documents for 'Nefarious' Reasons: Michael Cohen
Former President Donald Trump had "nefarious reasons" for allegedly taking secret documents to his Mar-a-Lago home when he left office, according to Michael Cohen.
Cohen, the former Trump lawyer who has become one of his fiercest critics, made the remark in a tweet late Monday that linked to a New York Times story reporting that the government has recovered more that 300 documents with classified markings from the former president. The Times cited anonymous people who had been briefed on the matter, but Newsweek was not able to independently verify the report.
"I have said it before and I will say it again...Donald had those documents for nefarious reasons!" Cohen wrote.
The FBI raided Trump's Mar-a-Lago residence on August 8 in what the former president has described as an "unprecedented infringement of the rights of every American citizen." The unsealed property receipt from the search describes the items that were seized as secret documents, top secret documents, a potential presidential record, various boxes and something referred to as "Info re: President of France."
Trump has denied any wrongdoing in connection to the documents. His team has argued that the documents he took were declassified, but some experts have cast doubt on that explanation. Former White House Chief of Staff Mick Mulvaney told Newsmax that while a president has broad authority to declassify documents, there is a formal structure to do so.
Even if the documents he allegedly took were all declassified, that defense might not work in court if Trump were charged with any crimes, according to a former U.S. attorney. Barbara McQuade said on MSNBC's The Katie Phang Show this month that the laws listed as potentially being violated on the search warrant don't require the documents to be classified.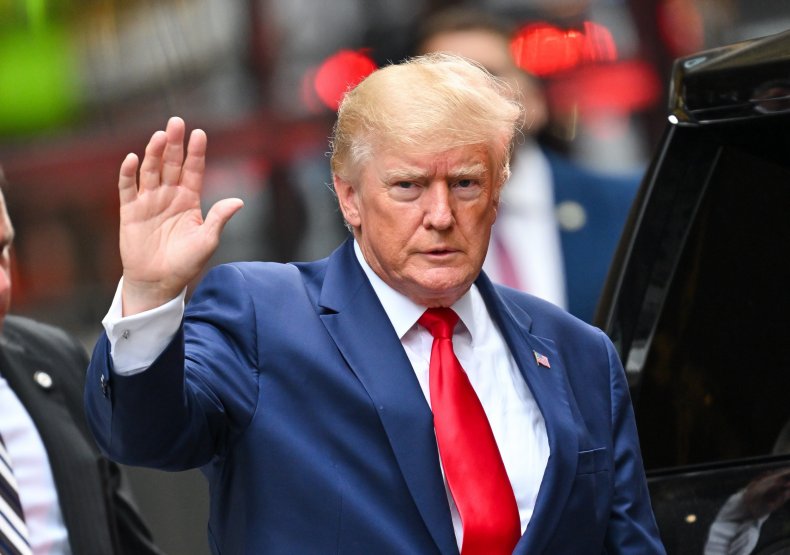 On Monday, Trump announced that he was filing a lawsuit against the Department of Justice over the raid, alleging that the government provided no reason for the search and raised questions about his Fourth Amendment rights.
The former president's attorneys also asked for a special master to be appointed to protect his rights.
"We have just filed a motion in the U.S. District Court for the Southern District of Florida strongly asserting my rights, including under the Fourth Amendment of our Constitution, regarding the unnecessary, unwarranted, and unAmerican Break-In by dozens of FBI agents, and others, of my home, Mar-a-Lago, in Palm Beach, Florida," he wrote in a statement shared on his Truth Social page.
Newsweek reached out to a Trump spokesperson for comment.