Donald Trump on Liberal Elites: 'I'm Smarter than Them, I Went to the Best Schools,' Says He Has 'A Much More Beautiful House'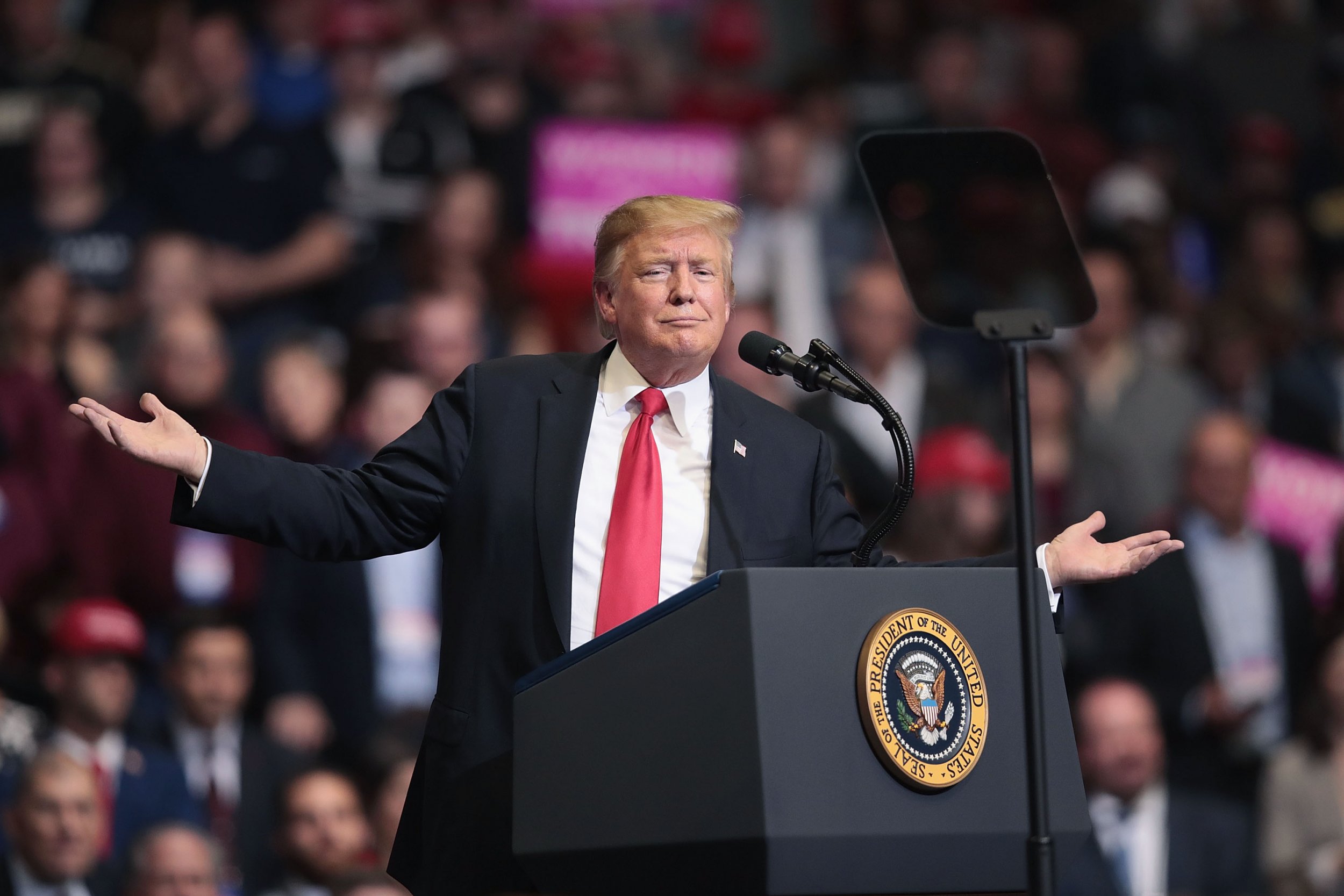 President Donald Trump made a few boasts about himself during his campaign rally in Michigan while taking a swipe at the liberal "elites" he believed were trying to undermine him.
In a triumphant mood after the report by special counsel Robert Mueller did not find evidence his team coordinated with the Russians to influence the 2016 presidential election, Trump told his supporters how the Democrats had pushed the "single greatest political hoax in the history of our country."
He lavished praise on the crowd at Grand Rapids, describing them as the "toughest" and "most loyal" people. He then questioned why the liberals who opposed him even considered themselves elite.
"You know, I always hear 'the elite, the elite.' Well, I always said… 'they are the elite, I'm not,'" Trump told the crowd. "I have a better education than them, I'm smarter than them, I went to the best schools, they didn't.
"[I have a] much more beautiful house, much more beautiful apartment, much more beautiful everything. And I'm president and they're not, right?" And then they say 'the elite, the elite'".
He then turned the compliment towards his cheering fans by saying, "they're not elite. You're the elite. I get a kick, I hear: 'So and so, the elite.' Then you see this guy, like, this little schlepper. 'This is elite? I'm not elite?'" Trump continued.
"We're the elite. You're smarter. You're sharper. You're more loyal," Trump said to rousing cheers.
Trump used similar languageat rallies in June 2018. He told a rally in Fargo, North Dakota: "We got more money, we got more brains, we got better houses and apartments, we got nicer boats, we're smarter than they are and they say they're the elite."
Immigration was a key motif during the president's 83-minute address on Thursday night as he questioned the validity of some of the asylum claims from immigrants who wish to enter the United States, calling some of the claims a "big fat con job."
Although Trump repeatedly told the crowd that Mueller found "no collusion and no obstruction," the Attorney-General William Barr's summary only stated there was no evidence Trump or his team conspired with Russia to influence the election. There was no conclusion about whether Trump had obstructed justice.
Democrats and Republicans are calling on Barr to release the full report, which he has so far refused to do.
Despite the reception Trump received at the Van Andel Arena, the latest polling shows that he is in fact losing support in Michigan.
Nearly half of people surveyed "definitely" will not vote for Trump in 2020 compared to 31% who said they definitely will, the Detroit Metro Times reported earlier in March.