Donald Trump: Madonna Is 'Disgusting' and 'Saturday Night Live' Is a 'Disgrace'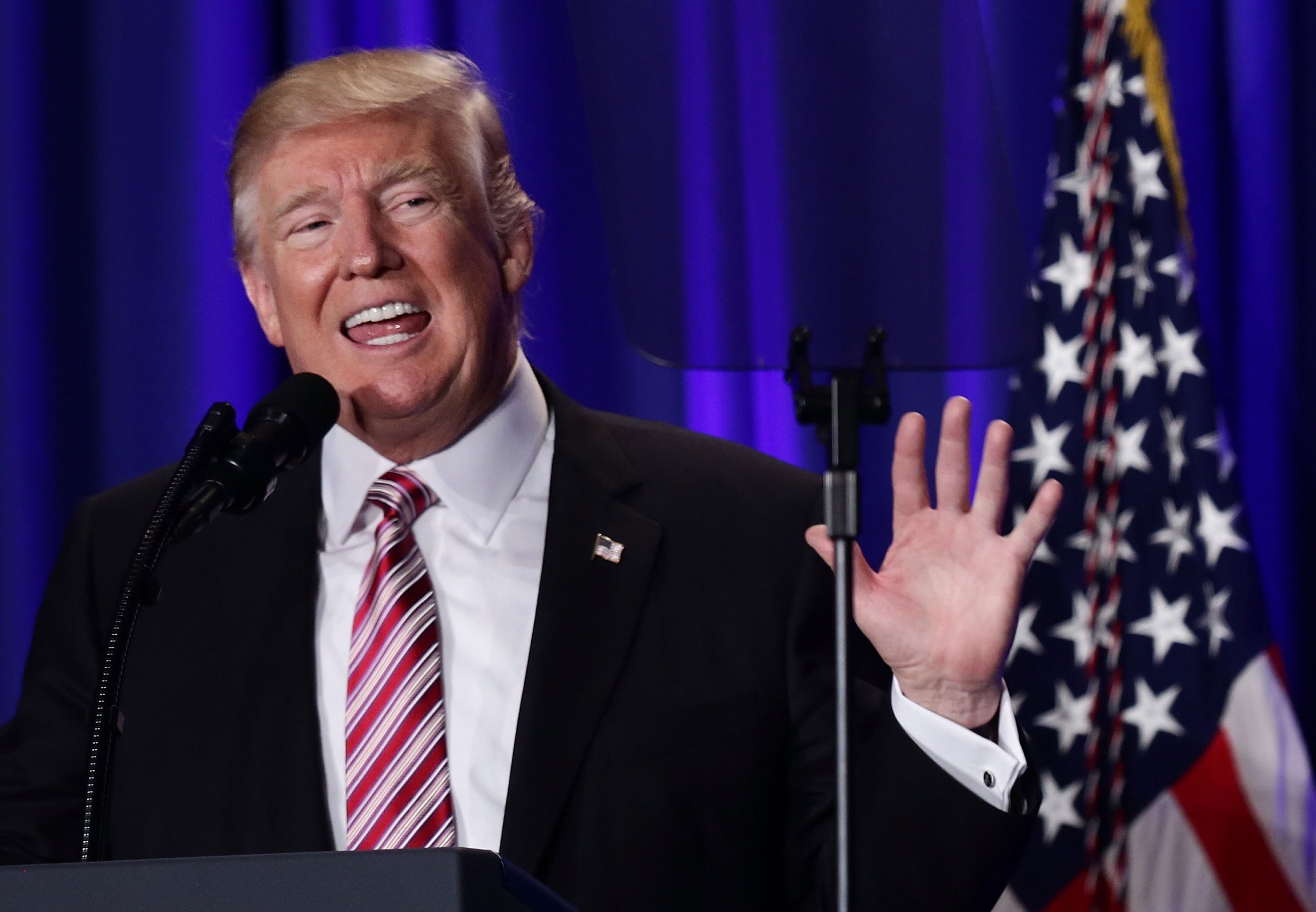 U.S. President Donald Trump called Madonna "disgusting," ISIS militants "sneaky, dirty rats" that are "sick and demented" and NBC show Saturday Night Live a "disgrace" in a TV interview Thursday.
During Saturday's Women's March on Washington, Madonna said she had thought about "blowing up the White House" since Trump's presidential election victory.
"Honestly, she's disgusting," the president told Fox News host Sean Hannity. "I think she hurt herself very badly. I think she hurt that whole cause.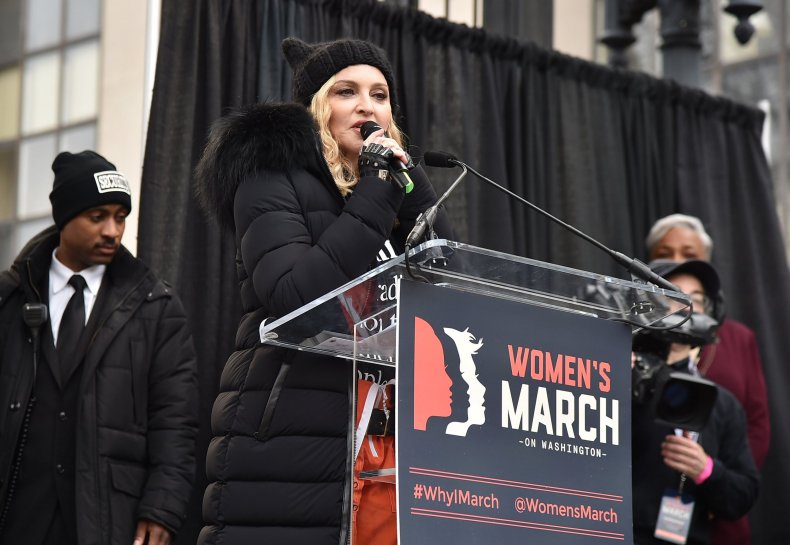 "I thought her and a couple of others. But I thought she was in particular, I thought what she said was disgraceful to our country."
Trump also condemned Saturday Night Live, after one of their writers, Katie Rich, wrote on Twitter: "Barron will be this country's first homeschool shooter." Rich later apologized for her comments.
"I don't mind some humor but it's terrible," Trump said. "For them to attack, for NBC to attack my 10-year-old son...it's a disgrace. He's a great boy. And it's not an easy thing for him. Believe me."
Trump added that he considers Saturday Night Live to be a "failing" show and thought Alec Baldwin's impersonation of him on the show was "terrible."
On the subject of terror, he described members of the Islamic State militant group (ISIS) as "sneaky, dirty rats" who were more difficult to detect than the threat of foreign armies who wore uniforms.
"They're sneaky, dirty rats," he said. "And they blow people up in a shopping center. And they blow people up in a church.
"These are bad people. When you're fighting Germany, they had their uniforms; and Japan, and they had their uniforms and they had their flags on the plane and the whole thing. We are fighting sneaky rats right now that are sick and demented. And we're going to win."