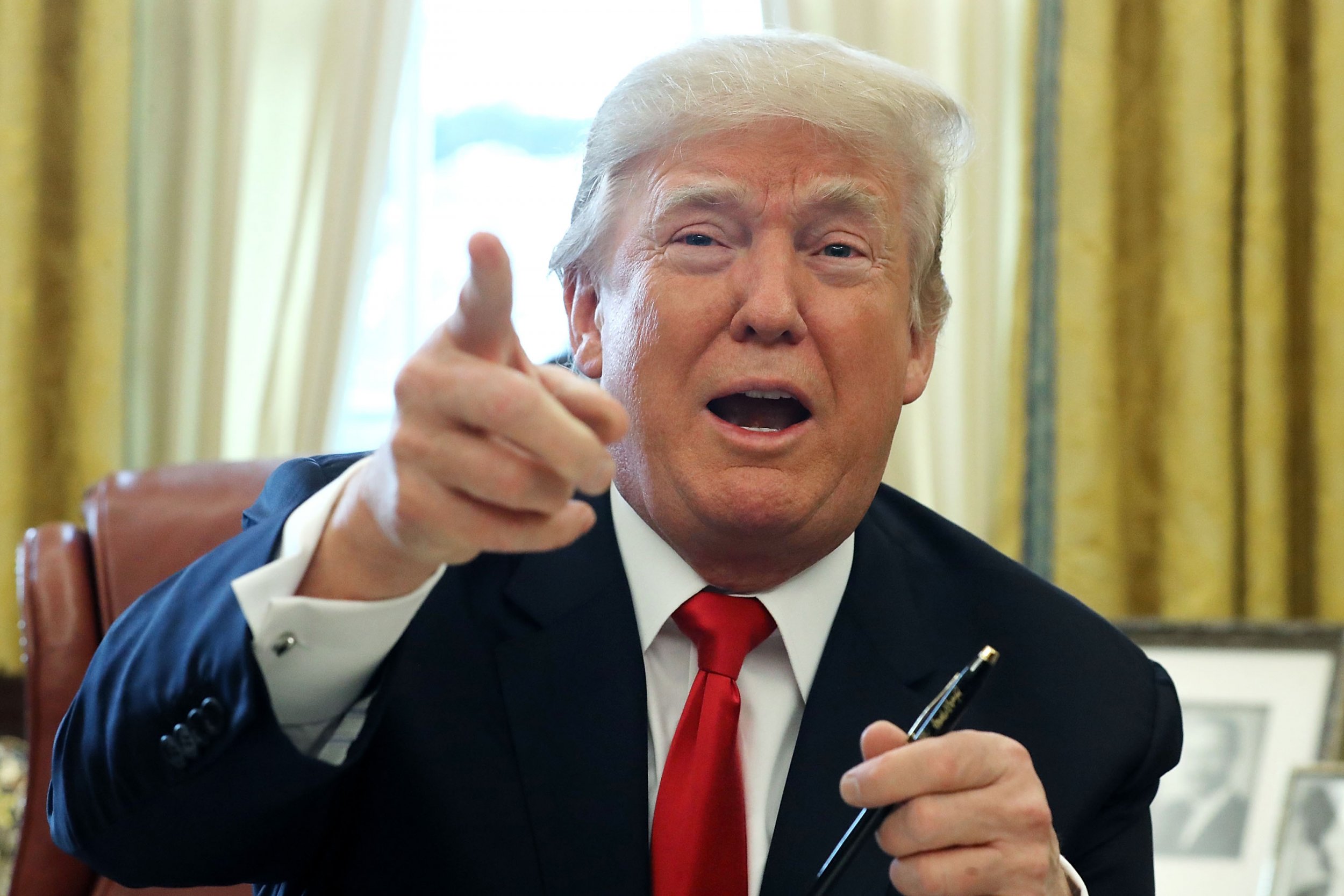 President Donald Trump reportedly asked friends who were staying at Mar a Lago what he should do about gun control following the school shooting in Florida last week.
The president made the comments as he tweeted from his luxury resort in Florida, where he lashed out at the FBI on social media, slamming the bureau and suggesting its fixation with the Russia probe was to blame for its missing signals from the shooter.
"Very sad that the FBI missed all of the many signals sent out by the Florida school shooter. This is not acceptable. They are spending too much time trying to prove Russian collusion with the Trump campaign—there is no collusion. Get back to the basics and make us all proud! " he wrote at the weekend.
According to a number of people who spoke with Trump at Mar a Lago over the two days he was there, the president kept an obsessive eye on media coverage around the shooting, watching interviews with survivors from Marjory Stoneman Douglas High School, in Parkland, The Washington Post reported on Sunday.
The sources also told The Post that Trump canvassed the opinion of his guests at the exclusive resort, asking whether he should take a stand on gun control in the wake of the massacre.
And if the president was indeed watching the reaction of the surviving students, they sent a clear message to Trump: take action.
Indeed, at a rally organized by student activists from Parkland, high school senior Emma Gonzalez told the crowd: "We need to pay attention to the fact that this isn't just a mental health issue. He wouldn't have been able to kill that many people with a knife."
She also called out the president, highlighting the significant donations he received from the NRA in advertising sponsorship during the 2016 election campaign, stating: "If the president wants to come up to me and tell me to my face that it was a 'terrible tragedy,' I'm going to happily ask him how much money he received from the NRA."
The president is expected to meet with some of the Parkland students on Thursday for a "listening session" although it is not yet clear which students will be invited to voice their opinions to Trump.