Donald Trump Has Called People 'Mentally Retarded' Multiple Times on Tape, Despite Claiming He's Never Said It
President Donald Trump claimed that he has never called anyone "mentally retarded" after being quoted as using the terms against his own Attorney General Jeff Sessions in Bob Woodward's upcoming book on the Trump White House.
"The already discredited Woodward book, so many lies and phony sources, has me calling Jeff Sessions "mentally retarded " and "a dumb southerner," Trump wrote on Twitter on Tuesday evening. "I said NEITHER, never used those terms on anyone, including Jeff, and being a southerner is a GREAT thing. He made this up to divide!"
But transcripts from numerous interviews Trump has done over the years prove otherwise.
In one 2004 interview on The Howard Stern Show Trump called one of his golf instructors "mentally retarded" while discussing a conversation he was having on the course about salary negotiations for his reality show The Apprentice.
"I have a golf pro who's mentally retarded," Trump told Stern during the segment, according to the show's transcript. "I mean he's really not a smart guy. And I'm playing golf and I'm thinking about what I'm going to tell NBC, and this golf pro comes up to me and tells me 'Yeah but your show is an hour and Friends is a half-hour.'"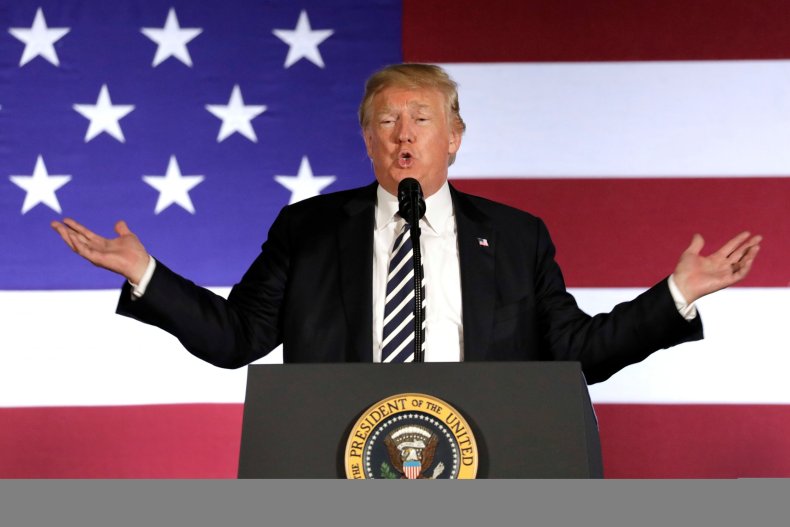 In another interview with Stern in 2004, Trump used the term "mentally retarded" to describe a reporter who criticized the real estate mogul's business skills. The episode bears resemblance to Trump mocking a disabled reporter when he was a candidate for president in 2016.
"I know I was criticized in one magazine where the writer was retarded, he said, 'Donald Trump put up $7 million, they put up $193 million and they are 50/50 partners. Why isn't Donald Trump putting up more money?' And you know it is supposed to be because I am smart," Trump had told Stern.
Trump and many of members of his administration have denied the validity of Woodward's book. Other notable excerpts from the 448-page account include ex-White House strategist Steve Bannon yelling at Ivanka Trump that she was only "a goddamn staffer" and Defense Secretary James Mattis alleging that the president has the understanding of "a fifth- or sixth-grader."
Woodward's book Fear: Trump in the White House is just one of the handful of condemnatory accounts to come out against the Trump administration in recent months. In August, former White House staffer Omarosa Manigault Newman released a scathing memoir, in which she alleged that Trump used the N-word on tape. Trump also denied the allegations made in her book and called Manigault Newman a "lowlife" and "loser" after its publication.