Donald Trump Prepares 'Military Response Options' Against Russia as U.S. Leaves Nuclear Weapons Treaty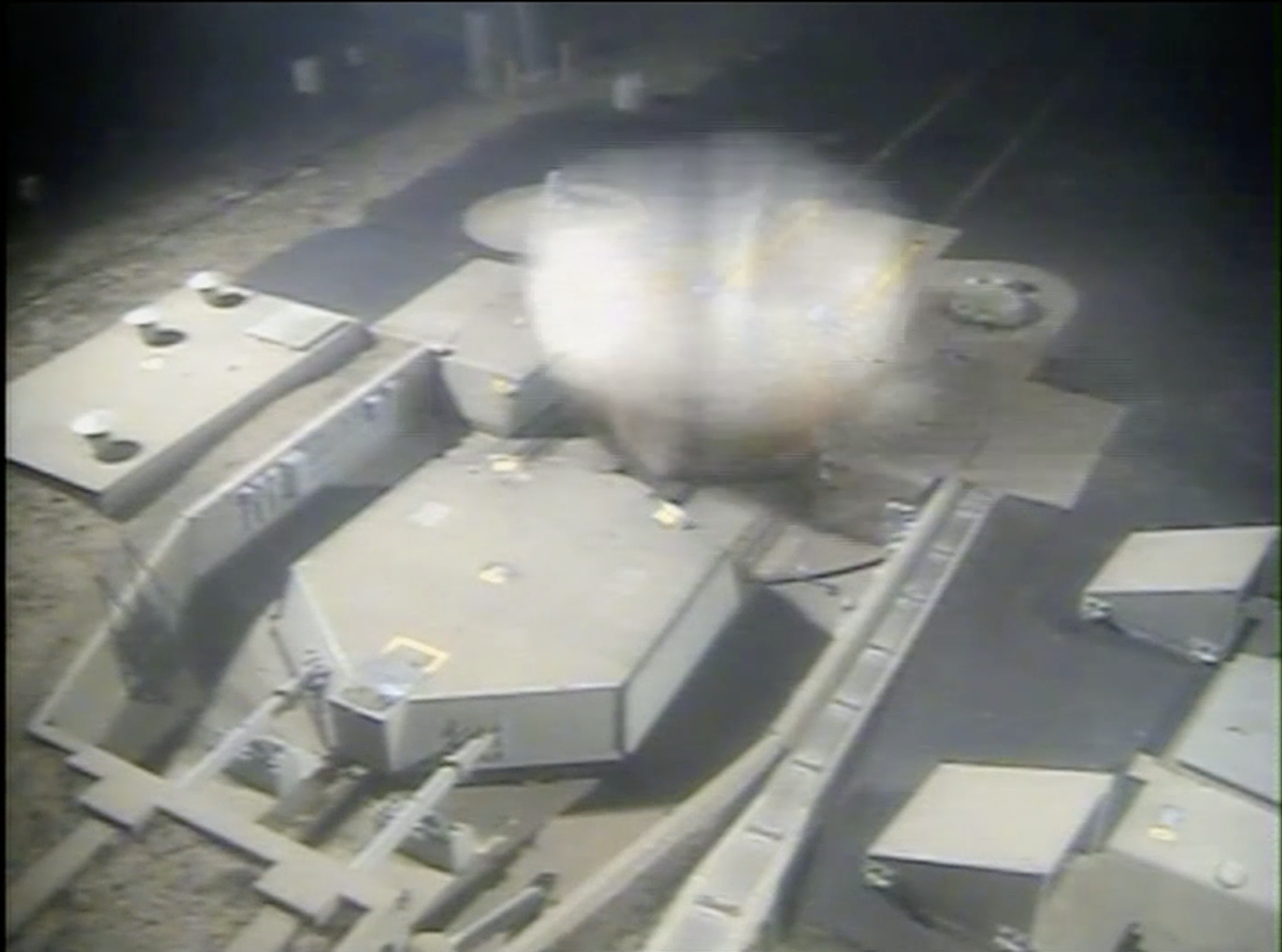 President Donald Trump has confirmed the United States' withdrawal from a key nuclear weapons treaty, saying he would confer with allies in preparation of potential military action against Russia's missile arsenal.
Secretary of State Mike Pompeo first announced on Friday the Trump administration's decision to officially suspend its compliance with the 1987 Intermediate-range Nuclear Forces (INF) treaty. The U.S. accused Russia of developing a new missile that would breach the banned 310-to-3,420-mile range limit for land-based systems, with the top diplomat arguing that "Russia's violation puts millions of Europeans and Americans at greater risk" and "aims to put the United States at a military disadvantage."
Trump then issued a statement asserting that the U.S. "will not remain constrained by its terms while Russia misrepresents its actions."
"We cannot be the only country in the world unilaterally bound by this treaty, or any other," the president said. "We will move forward with developing our own military response options and will work with NATO and our other allies and partners to deny Russia any military advantage from its unlawful conduct."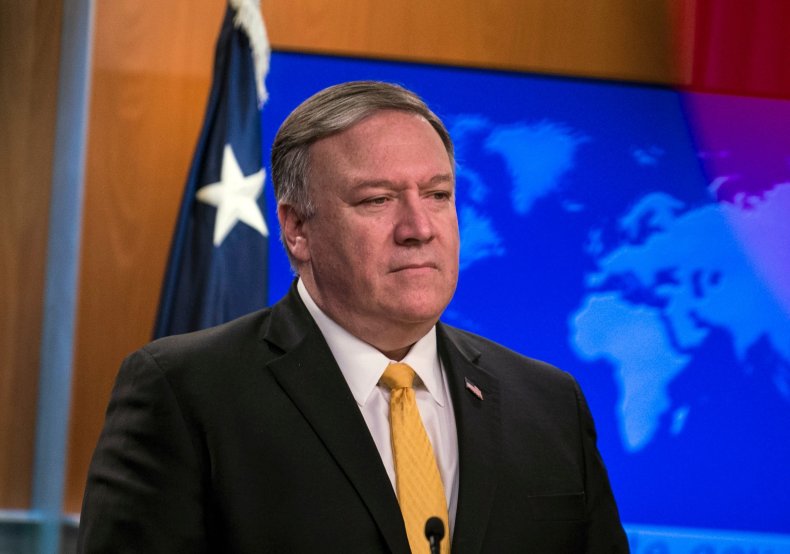 Russia has dismissed accusations that its Novator 9M729 missile was in violation of the INF, and even exhibited the weapon for the first time earlier this month in a bid to refute U.S. claims, which date back to at least 2014. The White House first announced it would leave the INF in October 2018. Despite recent talks Moscow and Washington arranged to save the treaty, Pompeo said Friday that the U.S. would officially scrap the agreement in 180 days.
Moscow rallied against Washington's desire to leave the INF, with President Vladimir Putin pledging to "restore balance" in the military sphere. Both powers warned of retaliatory measures that would be taken should the other attempt to deploy new medium-range missile systems.
U.S. ambassador to NATO Kay Bailey Hutchison told reporters in October that if the 9M729 "became capable of delivering," then the Western military alliance would "be looking at the capability to take out a missile that could hit any of our countries in Europe and hit America." Later that same month, Putin warned European countries that accepted U.S. missile positions "that they will be subjecting their own territory to the threat of a possible retaliatory strike."
Russian military general staff chief General Valery Gerasimov then told foreign military attachés in December that "if the INF treaty is destroyed, we won't leave it without a response," adding, "You, as military professionals, must understand that the target for Russian retaliation won't be U.S. territory but the countries where the intermediate-range missiles are deployed."
Per NATO's Article 5, "Collective defence means that an attack against one Ally is considered as an attack against all Allies."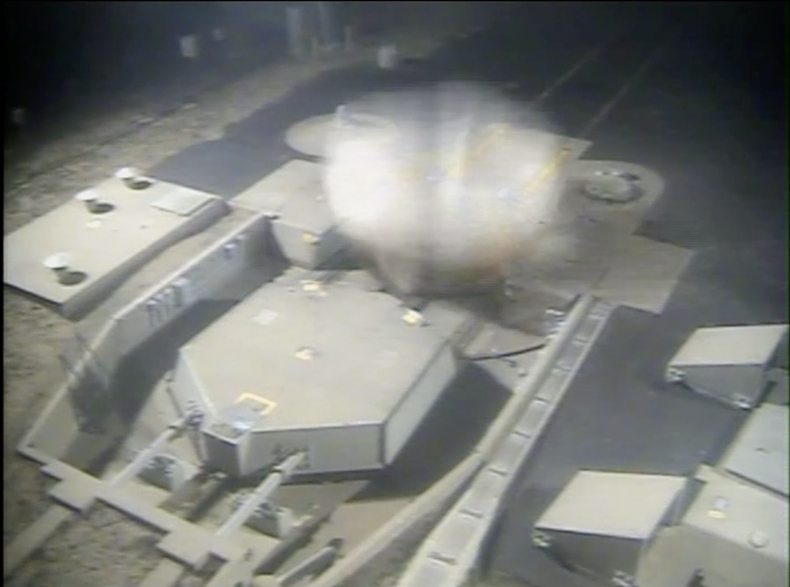 U.S.-Russia relations entered a period of heightened tension following Moscow's annexation of the neighboring Crimean Peninsula in 2014 in a disputed referendum following a political uprising in Ukraine, which has accused Russia of backing eastern separatists. Both Russia and U.S.-led NATO have shored up their mutual borders, conducting drills of historic magnitude in recent years.
Along those borders, the U.S. installed missile defense systems that Russia claims could be used offensively, undermining its national security and violating the INF treaty. Long-standing Russian complaints of the U.S. building a global missile system were again raised in the wake of Trump's announcement last month of the 2019 Missile Defense Review, through which he vowed to "detect and destroy any missile launched against the United States anywhere, anytime."
Russia and China, which have worked more closely together in recent years, both accused the U.S. of attempting to provoke an "arms race," a stance echoed Friday by Russian Deputy Foreign Minister Sergey Ryabkov, who warned that the U.S. withdrawal from the INF "seems like they are starting the game of putting economic pressure on us through a new arms race."
Russian Foreign Ministry spokesperson Maria Zakharova told Rossiya-24 that "Moscow reserves the right to corresponding reactions and response measures," as cited by the state-run Tass news agency. Zakharova said the pullout was "not about Russia's guilt of violating this treaty, it is not about China or any other factor of international security," but "the United States' strategy of waiving international liabilities in various spheres."