Donald Trump is More Popular Now, His Approval Rating Crossing A Major Threshold In Multiple Polls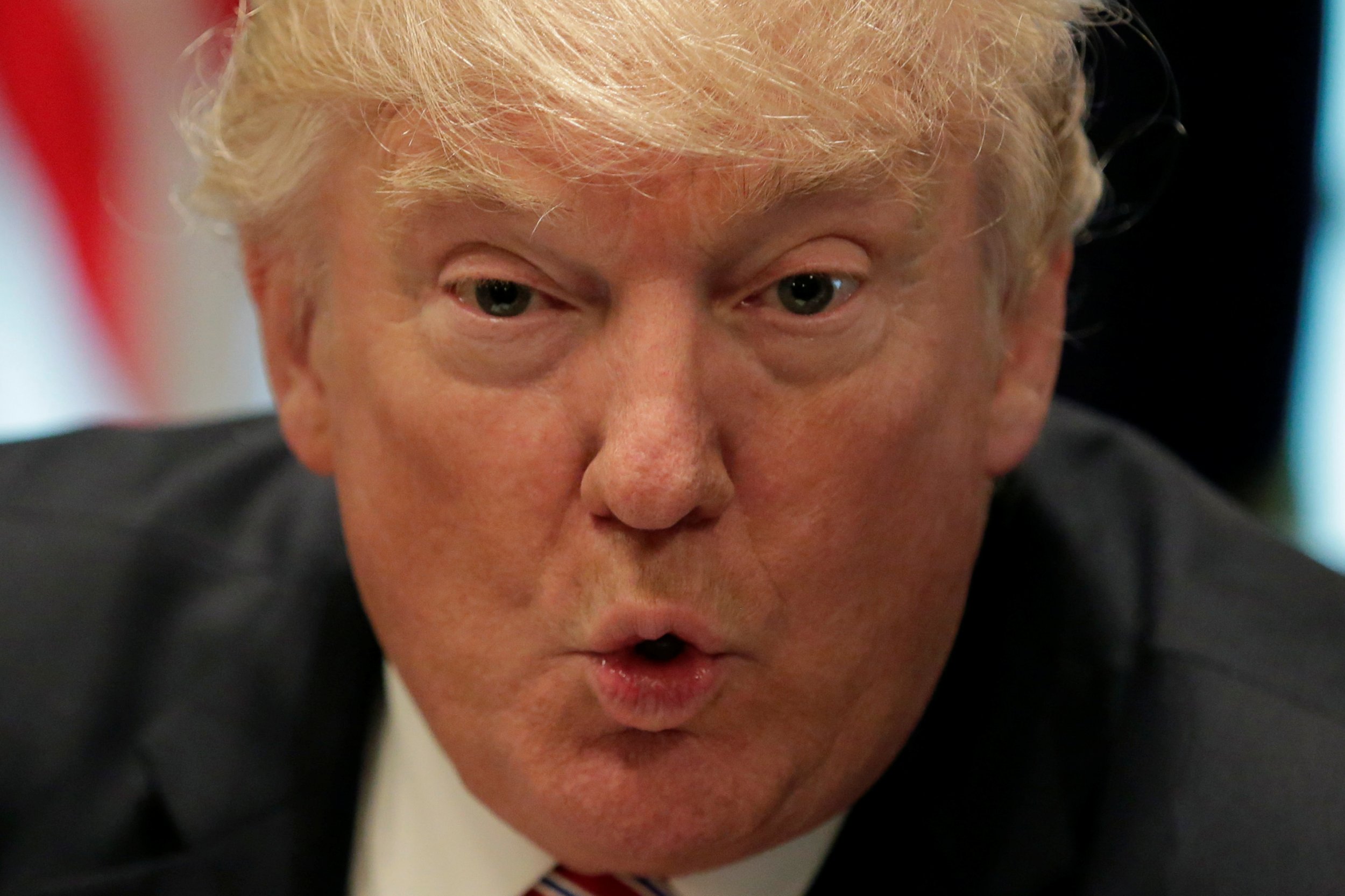 It has been mostly bad PR for Donald Trump on Thursday. He, of course, brought it on himself when he tweeted insults at television host Mika Brzezinski. But the president did notch himself a minor victory.
His approval rating across a number of polls showed he was at or above 40 percent, which isn't exactly stellar but represents an improvement nonetheless. Trump has been a remarkably unpopular president and has spent much of his tenure wallowing well below where his predecessors stood at the same points in their first term. Just this week Trump lost the title of least popular president when he eked past Gerald Ford's rating at the same marker in his first term.
Four approval-rating surveys were released Thursday: Quinnipiac University, USA Today/Suffolk University, Rasmussen Reports and Gallup.
Quinnipiac had Trump at 40 percent approval, with 55 percent disapproval, his best rating in the survey since late April. It was not all good news, however, since voters largely still thought he had a number of undesirable traits for a leader.
"A bump, not a jump, in approval for President Donald Trump, who is still mired in awful numbers on leadership, honesty and empathy," Tim Malloy, assistant director of the Quinnipiac University poll, said in a statement.
USA Today/Suffolk pegged Trump at 42 percent approval and 53 percent disapproval. Gallup, which had the president at 35 percent approval over the weekend, now has Trump at 40 percent approval and 56 percent disapproval. Rasmussen Reports—a right-leaning firm that has often found Trump's approval to be higher than most other polls—found Trump's approval stood at 45 percent with 55 disapproving, which actually represented a small decline from earlier in the week.
The weighted average from data-focused site FiveThirtyEight, meanwhile, had Trump's approval skating right up to the edge of 40 percent, pegging it at 39.9 percent Thursday afternoon. The FiveThirtyEight average, which adjusts for polls' quality, recency, sample size and partisan lean, had the president's disapproval at 54.1 percent. The RealClearPolitics average, meanwhile, had Trump at 40.2 percent approval and 54 percent disapproval.
Ahead of Thursday, a number of recent polls had found the president's approval rating hovered around the high 30s. An NPR/PBS/Marist poll released just Wednesday, for instance, found Trump's approval rating stood at 38 percent with 53 percent disapproving.
But while hitting an average of about 40 percent is a big milestone for the president, it's worth noting he's still quite unpopular compared with the folks who came before him in the White House. For instance, while Trump had an approval rating of 40 percent in the Gallup survey Thursday, the same polling firm had former President Barack Obama at 60 percent approval at about this time in his first term.