Donald Trump Finally Supports NATO Defense Agreement With U.S. Allies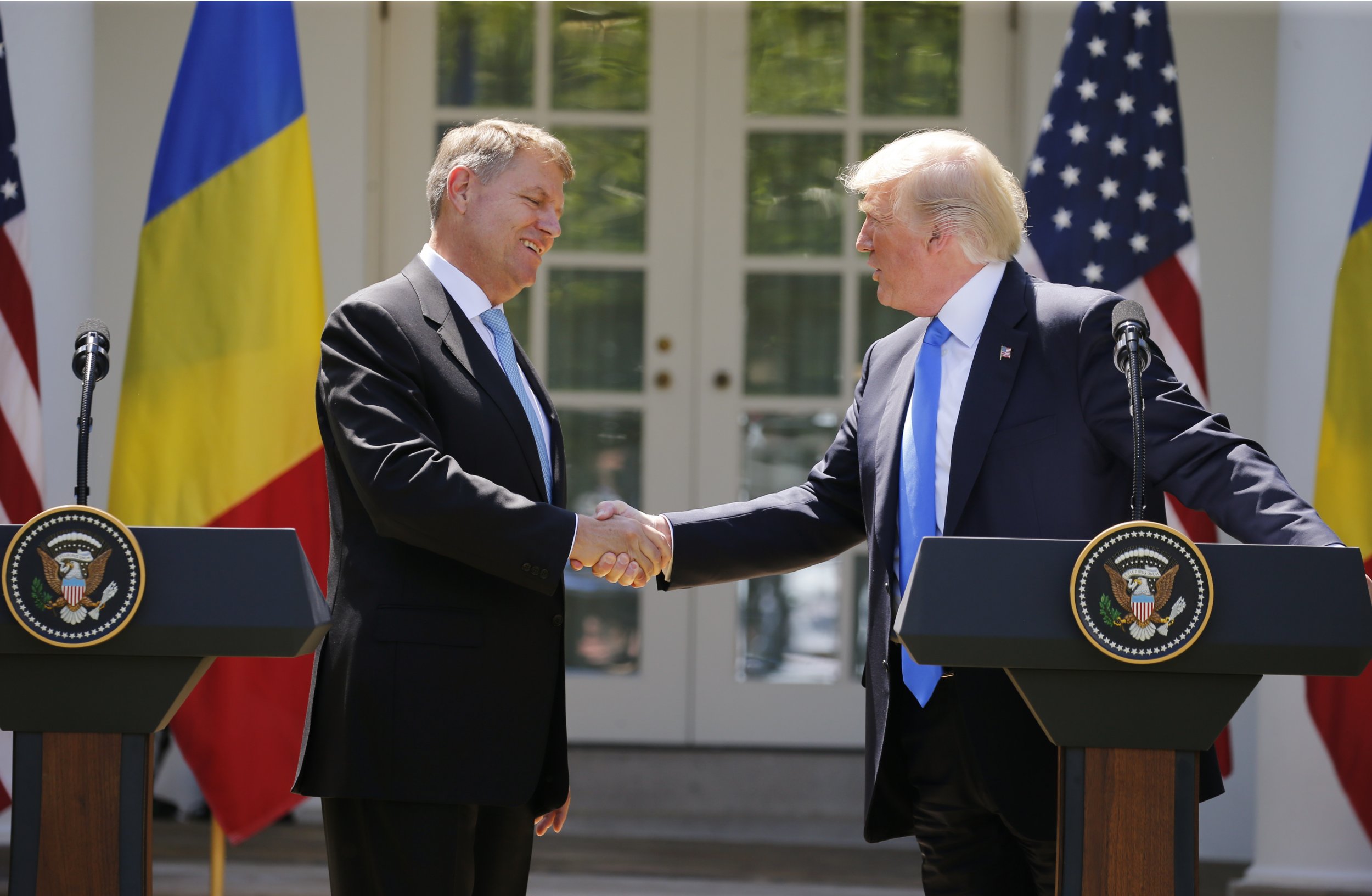 President Donald Trump said Friday the U.S, would live up to its NATO obligation to defend fellow members of the Western military alliance, after failing to make such a commitment during a speech last month.
Trump sought to reassure America's European allies by saying for the first time that the U.S. would honor Article 5, a section of the multinational coalition's treaty that mandates treating an attack on one member state as an attack against the entire alliance. In such an event, all 29 NATO states would be asked to intervene. Trump, a longtime critic of NATO, had never said publicly whether the U.S. would honor such an agreement, causing concern among allies during a period of heightened tensions with Russia. During a press conference with the Romanian president, a fellow NATO leader, Trump broke his silence on the issue.
"Well, I'm committing the United States and have committed, but I'm committing the United States to Article 5 and certainly we are there to protect and that's one of the reasons I want to make people sure we have a strong force by paying the kind of money necessary to have that force," Trump said during a televised press conference.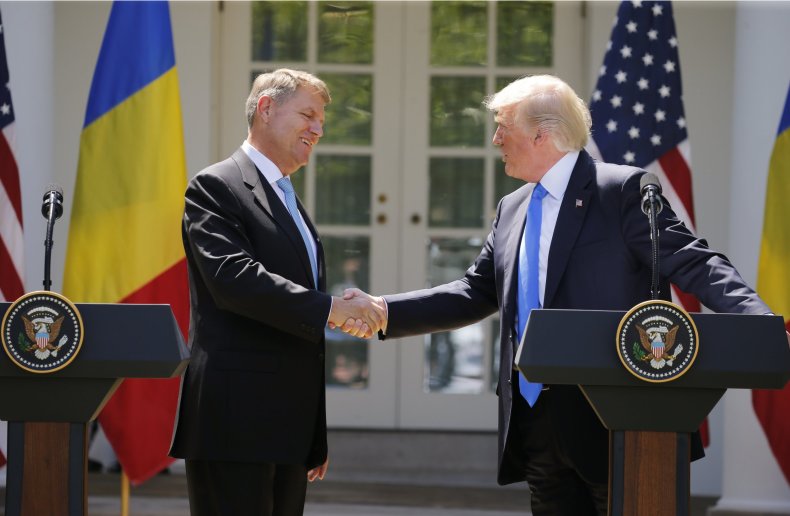 Trump was reportedly expected to include a commitment to Article 5 in an address to NATO members last month. Citing high-ranking government officials, a number of media outlets reported that Trump himself had deliberately removed text referring to the fundamental provision—to the surprise of his security advisers. White House officials later stated that Trump was committed by default to remaining a part of the NATO charter.
Article 5, which has been invoked only once—by the U.S. in the aftermath of the 9/11 attacks perpetrated by Al-Qaeda—is considered one of the core provisions of NATO. However, Trump has long criticized the coalition and has repeatedly called on other members to live up to their financial contributions to the U.S.-dominated security infrastructure in Europe. These complaints, along with Trump's prior unwillingness to comment on Article 5, have alienated allied leaders such as German Chancellor Angela Merkel, who has called for greater independence from the U.S. in developing Europe's defense.
Trump's previous comments were partially responsible for the EU's launch Wednesday of the European Defense Fund, geared toward bolstering military research, development and acquisition among regional partners outside of the U.S.-sponsored framework. Amid Trump's hesitance to back NATO, European Council President Donald Tusk included Trump on a list detailing the greatest threats to European stability, one that also included China, Russia and extremist ideologies such as that of the Islamic State militant group (ISIS) and far-right political parties.
Trump, who once called NATO "obsolete," appeared to make an about-face on his stance in April, when he said during a press conference with NATO Secretary General Jens Stoltenberg at the White House that the coalition "was no longer obsolete." The event came days after a bitter falling out between Trump and his former political ally, Russian President Vladimir Putin, regarding Washington's involvement in Syria, where the two nations back different factions. Russia and NATO have accused each another of instigating an arms race in Russia, and both sides have added heavy fortification to their mutual borders, with additional personnel and armaments.