Donald Trump Regrets 'Fire and Fury' Threat Wasn't 'Tough Enough' but Still Won't Discuss U.S. Strategy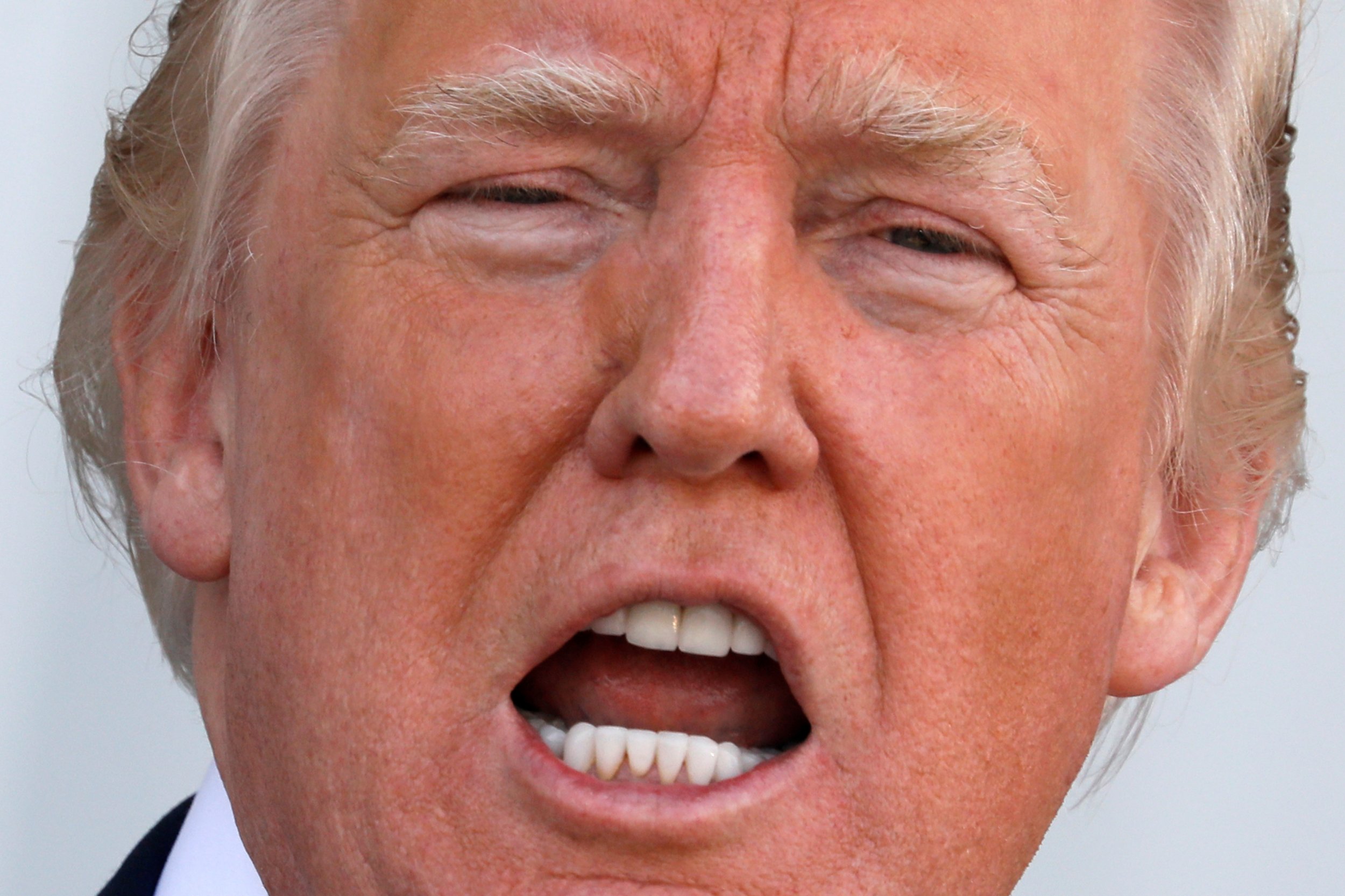 President Donald Trump had only one concern when it came to the widely criticized threat to show North Korea "fire and fury" in face of Pyongyang's provocation: that it wasn't "tough enough."
He voiced his concern to the press on Thursday from the steps of his golf resort in Bedminster, New Jersey, where the president is spending a 17-day vacation. "It's about time someone stuck up for the people in this country and other countries."
Speaking with Vice-President Mike Pence by his side, Trump said he's got full support from the military and other leaders but refused to discuss any plan for action.
"We don't talk about that, we never do," he said, taking the opportunity to criticize the previous Obama administration for being more blunt about their plans. "I'm not like the other administration that would say we're going into Mosul in four months. I don't talk about it."
Still, Trump ramped up his intimidating warning to North Korea in response to Pyongyang's threat to target the U.S. territory of Guam in a missile strike. "Let's see what he does with Guam," Trump said, apparently referring to the North Korean ruler Kim Jong Un. "He does something in Guam, it will be an event the likes of which nobody has seen before."
"What they've been doing and what they've been able to get away with is a tragedy, and it can't be allowed," he said, before adding. "They should be very nervous because things will happen to them like they never thought possible."
But according to Secretary of Defense General Jim Mattis, the real threat in this situation is the "tragedy of war." Replying to a reporter's question about Trump's latest remarks, Mattis emphasized the importance of diplomacy, highlighting the efforts from Secretary of State Rex Tillerson and U.S. Ambassador to the U.N. Nikki Haley.
"You can see the American effort is diplomatically led. It has diplomatic traction. It is gaining diplomatic results. And I want to stay right there right now," he said on Thursday.
"The tragedy of war is well enough known; it doesn't need another characterization, beyond the fact that it would be catastrophic," he added.
North Korea's state-run newspaper Rodong Sinmun also talked about "tragedy" in a commentary published on Friday.
"It is tragedy that the reckless and hysteric behaviors may reduce the U.S. mainland to ashes any moment," the commentary said, warning that the U.S. and "its vassal forces" would pay "dearly" for their "reckless military provocations."