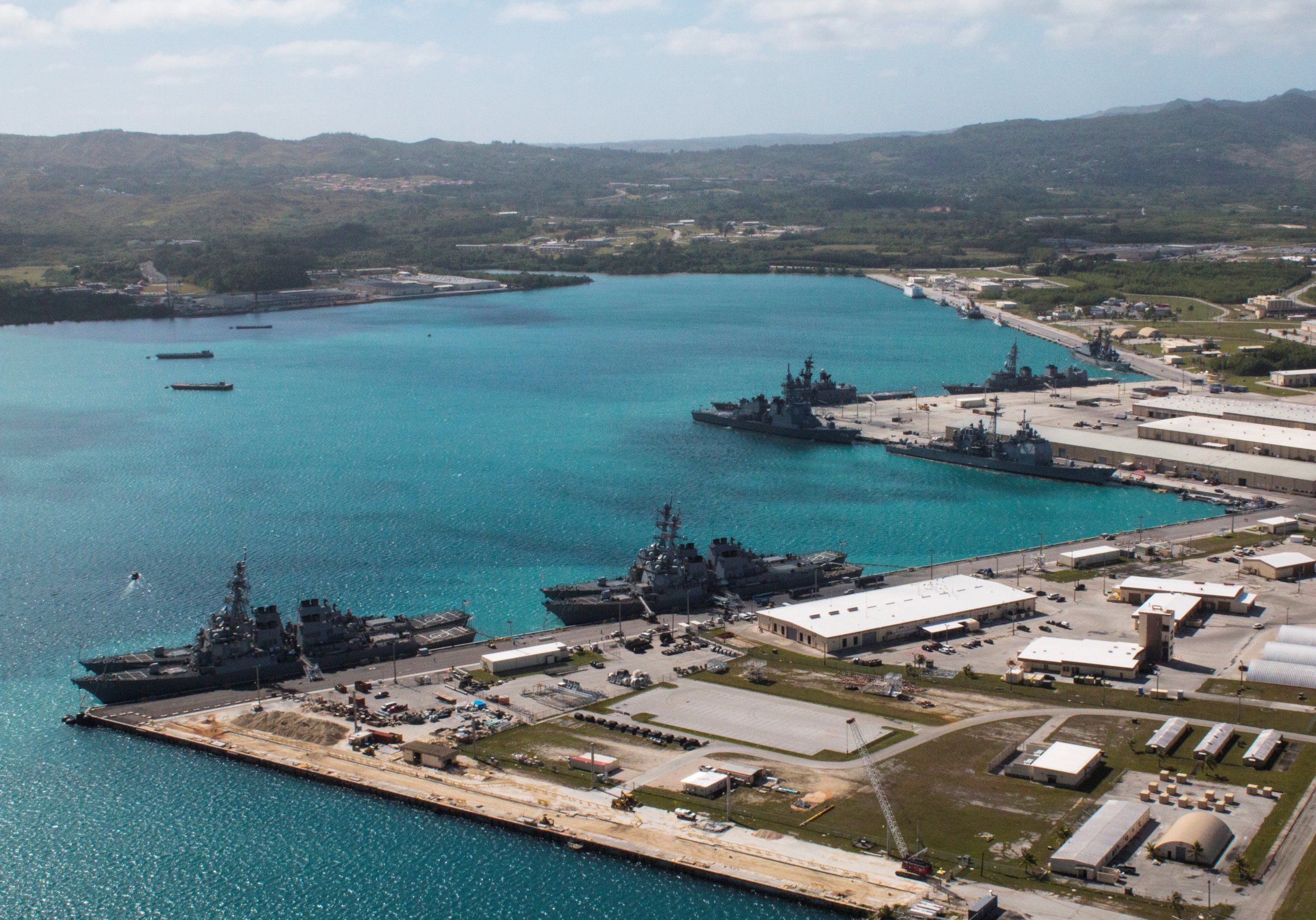 North Korea has threatened to "neutralize" the island of Guam, a U.S. territory in the Pacific home to 160,000 people, a naval and an air base.
A spokesperson for the North Korean military's strategic missile defense branch was quoted in the state-controlled news agency KCNA Tuesday, saying the army was considering a plan to hit Guam with the ground-to-ground medium long-range strategic ballistic rocket Hwasong-12, which was tested in May and believed to be able to reach the U.S. territory, which lies around 2,100 miles away from Pyongyang.
The army official said the target would be the U.S. military bases, particularly the Andersen Air Force Base from where the U.S. bombers depart when flying over the Korean peninsula, and, once ready, "would be put into practice in a multi-concurrent and consecutive way any moment" North Korean ruler Kim Jong Un decided.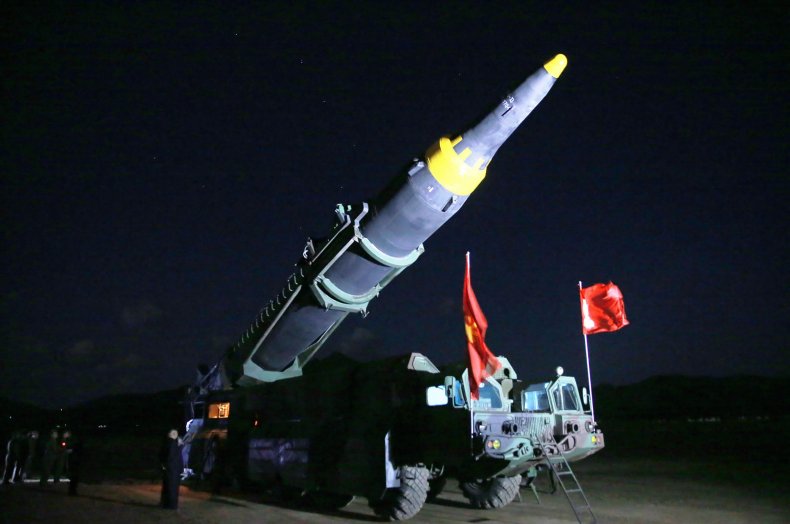 The threat came as U.S. President Donald Trump warned Tuesday that Pyongyang would face "fire and fury like the world has never seen" if it continued its hostile rhetoric, a comment that appalled some U.S. lawmakers, like Republican Senator John McCain.
Caught in between the war of words, officials in Guam said the island is safe, well-defended and ready to face "any eventuality."
Guam Governor Eddie Baza Calvo said at a press conference live-streamed on Facebook Wednesday there was "no change in the threat level to Guam" despite the statements made "by very bellicose leaders."
Guam Congresswoman Madeleine Z. Bordallo said Pentagon officials, including Secretary of Defense Jim Mattis, assured her that the territory is protected. "While we have heard threats like this in the past, I take them very seriously and continue to engage with our DOD [Department of Defense] partners to ensure that Guam and our people remain safe," she said in a statement.
She also appealed to President Trump to work with the international community to reduce tensions, condemning his "concerning and unhelpful" statements which fail to "lay out a clear strategy on how he will address the growing threats from North Korea."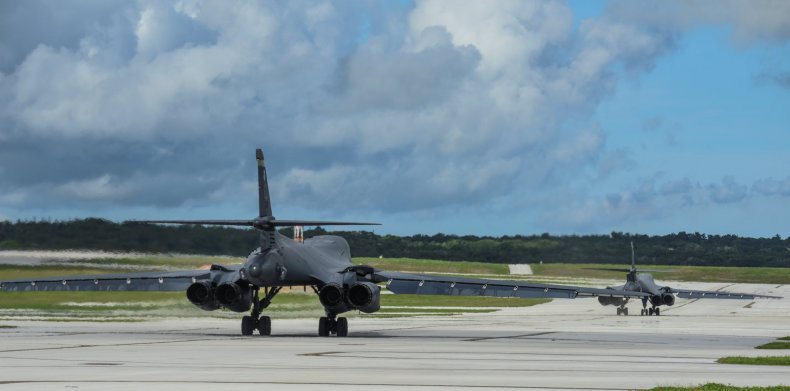 Strategically located as an outpost in the Pacific, 3,300 miles west of Hawaii, and 1,500 miles east of the Philippines and south of Japan, Guam was conquered by the U.S. from Spain in 1898 and has since become a staging post for military operations as far away as Afghanistan.
The island's population of around 162,000 people are American citizens, although they cannot vote in U.S. presidential elections. Nearly 40 percent of the population are Chamorro people—indigenous peoples of the Mariana Islands.
Nearly a third of the island's 210 square miles is directly controlled by the U.S. military, which has around 6,000 troops stationed there as part of the Joint Region Marianas operation, as well as a naval base on the west coat and an air force base in the north of the island, often referred to as the army's "permanent aircraft carrier."
For the past eight years, the U.S. military has prepared for a substantial relocation of thousands of troops from South Korea and Japan to the islands of Guam and Tinian (in the Northern Mariana Islands), including a $20 billion investment to establish a Marine Corps base, as ABC news reported.