Trump-Russia Investigation: 'Worst-Case Scenario Is Possibly True or the President Is Totally Innocent,' FBI Counsel Told Congress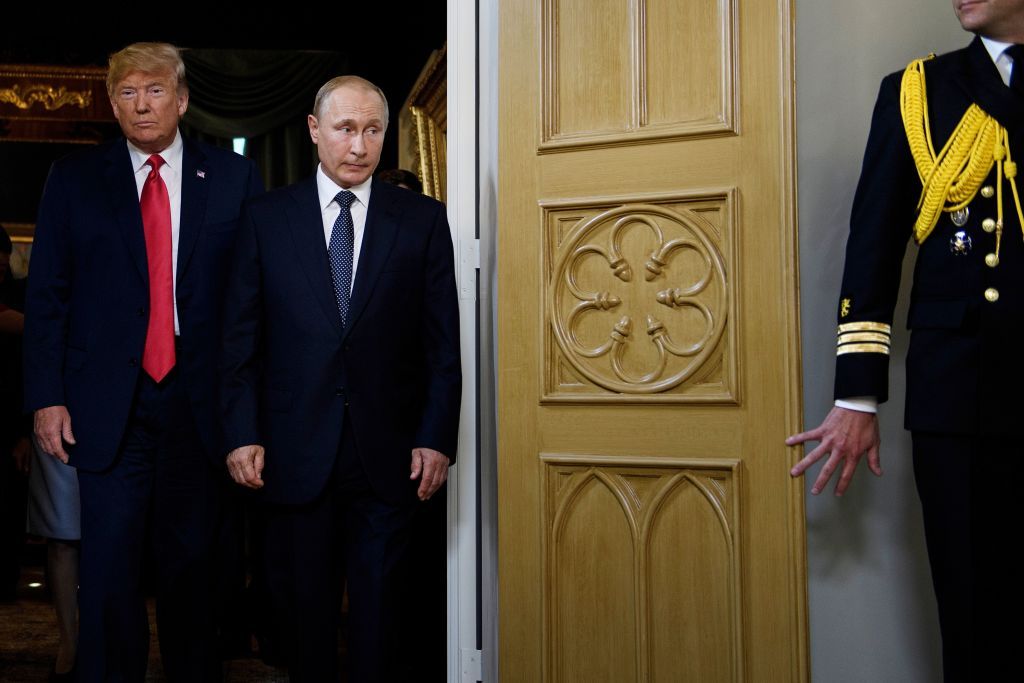 FBI officials explained to Congress last year that they had begun investigating President Donald Trump to determine whether the president was working on behalf of Russia or was entirely innocent of such allegations, transcripts from the closed-door meetings have revealed.
James Baker, who was then serving as general counsel for the FBI, explained in the meetings that the bureau was attempting to determine whether Trump was "acting at the behest of [Russia] and somehow following directions, somehow executing their will," CNN reported on Monday.
"That was one extreme. The other extreme is that the president is completely innocent, and we discussed that too," he told investigators from the House of Representatives last year. "We need to investigate, because we don't know whether, you know, the worst-case scenario is possibly true, or the President is totally innocent and we need to get this thing over with—and so he can move forward with his agenda."
The CNN report follows two other explosive articles regarding allegations against Trump and alleged collusion with Moscow. Over the weekend, The New York Times reported that the FBI, suspecting Trump could be working on behalf of Russia, opened a counterintelligence investigation into the president after he fired former bureau director James Comey. Then, The Washington Post reported that Trump has gone to "extraordinary lengths" to conceal the details of his conversations with Russian President Vladimir Putin since taking office, even demanding his interpreter give him the notes and forbidding the linguist from discussing the details with other administration officials.
Trump has slammed the allegations, insisting once again that his administration has been tougher on Russian than his predecessors. Although Trump has implemented tough sanctions on Russian oligarchs and business leaders and also provided arms to the Ukrainian military, which is fighting Russian-backed separatist rebels, he has frequently spoken positively of Putin and pushed for closer ties. The president also previously launched attacks on the Russian-backed Syrian military, something his predecessor Barack Obama avoided, but has recently announced the withdrawal of the U.S. from the conflict, which many analysts have argued is a win for Putin.
Meanwhile, the special investigation led by Robert Mueller continues. The probe aims to determine whether Trump or his aides colluded with Russia during the 2016 presidential election. Numerous former top aides to the president have been indicted in the probe. Last week, it was also revealed that Mueller believes Trump's former campaign chairman Paul Manafort shared confidential polling data with an associate linked to Russian intelligence.
Fox News anchor Jeanine Pirro directly asked Trump during a Saturday evening interview if he had ever worked for Russia. Although the president didn't outright deny he had, he criticized the accusations.
"I think it's the most insulting thing I've ever been asked," Trump responded. Continuing, he added: "And I can tell you this, if you ask the folks in Russia, I've been tougher on Russia than anybody else, any other—probably any other president period, but certainly the last three or four presidents, modern-day presidents."
But journalist Carl Bernstein, whose reporting was instrumental in leading former President Richard Nixon to resign during the Watergate scandal in the 1970s, told CNN's Reliable Sources on Sunday that, from what he's been told, Mueller's draft report regarding alleged collusion will show that Trump helped Russia "destabilize the United States."