Donald Trump's Foreign Policy 'Is One Where Russia Has Leverage Over Him,' Former CIA Official Says
Former CIA and Department of Defense official Jeremy Bash argued on Monday that President Donald Trump's foreign policy makes sense when you look at it through the lens of Russia's international ambitions.
Bash, who served as the chief of staff of the DoD after serving as the chief of staff of the CIA under President Barack Obama, appeared on a segment of MSNBC's Morning Joe to discuss Trump's shifting foreign policy positions. He argued that Trump's international policies appear to be impacted by Russian "leverage over him"
"I would say that the president actually is operating from a coherent perspective, in that he totally pushes away intelligence, he doesn't listen to it, every instance as you go down the line, his foreign policy is one where Russia has leverage over him," Bash alleged.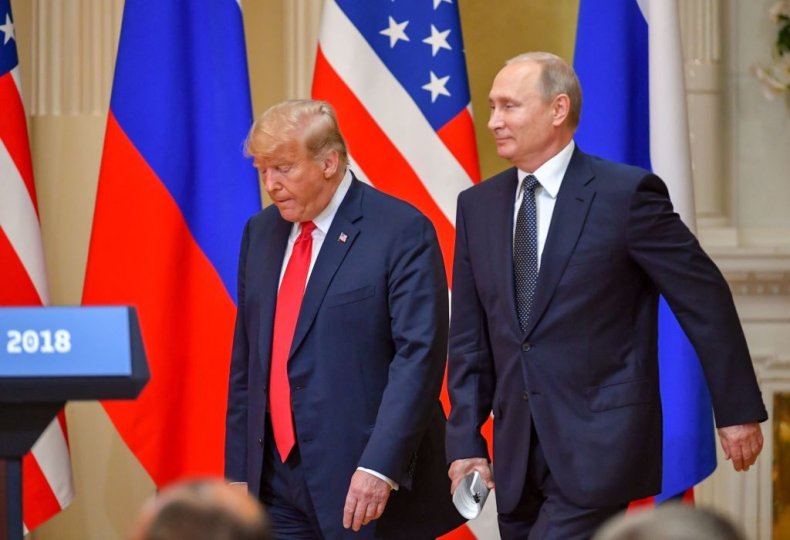 "It's kind of inexplicable," he continued. The former CIA official then laid out a series of foreign policy decisions made by the president that have appeared to be in Russia's interest.
"If you look at the Syria decision to basically prop up [Syrian President Bashar al-]Assad, which is a Russian client, if you look at the decision to denigrate NATO, if you look at the decision to invite Russia back into the G-7 publicly in front of all the other allies, if you look at the decision to endorse election interference by [Russian President] Vladimir Putin, and now if you look at the decision to allow Russia to interfere in Venezuela against U.S. interests," he argued, "that's a pretty coherent worldview."
"It's totally at odds with what the U.S. intelligence community believes," Bash asserted.
Critics of the president have repeatedly alleged that he has been operating in Russia's interests over those of Americans. Special counsel Robert Mueller's 22-month investigation and the U.S. intelligence community all concluded that Russia interfered in the 2016 U.S. election in an effort to bolster Trump while disparaging his opponent, former Secretary of State Hillary Clinton. However, Mueller's findings did not establish that the president or his campaign associates had conspired with Russia in the effort.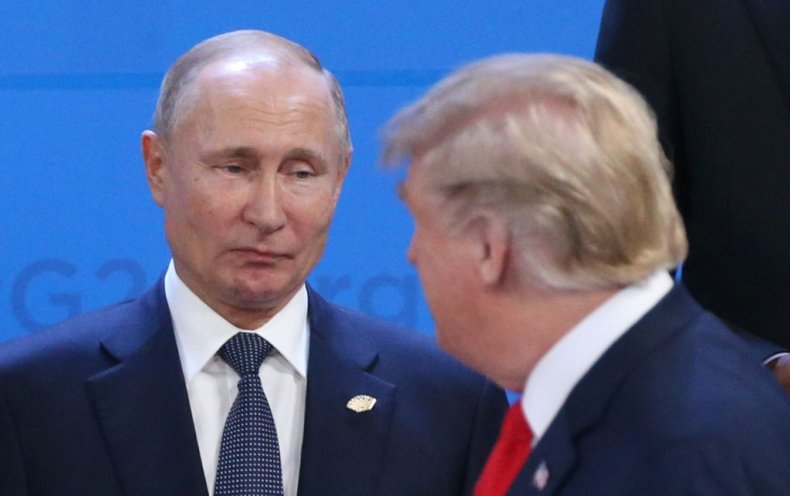 As Bash laid out, Trump has made a series of foreign policy decisions that many experts, as well as former and current government officials, have argued would benefit Moscow's long term interests. But the president and top administration officials have repeatedly pushed back against the criticism.
"This administration has been tougher on Russia than any of its predecessor administration," Secretary of State Mike Pompeo told Fox News host Chris Wallace on Fox News Sunday this weekend. "I could go through the list, but there's not time in the show," he said.
The president has armed Ukraine against Russian-backed separatists rebels, implemented harsh sanctions on Russia and used strong rhetoric to condemn Moscow's actions in various parts of the world. Meanwhile, the president has suggested he could support the disputed Crimean peninsula in Ukraine becoming part of Russia, often appears reluctant to increase sanctions targeting Russia and speaks favorably of Putin's leadership. Trump has also repeatedly downplayed or dismissed Russian interference in the 2016 election.