Donald Trump Said It Would've Been 'Tougher' to Win In 2016 If Clinton Had Picked Bernie Sanders as VP: Lev Parnas Tape
President Donald Trump expressed his belief that it would have been "tougher" to win against former Democratic presidential candidate Hillary Clinton in 2016 if she had picked Senator Bernie Sanders as her running mate, according to recordings of a conversation released by Lev Parnas' legal team.
The nearly 90-minute taped conversation, which reportedly took place at a private 2018 dinner attended by Parnas, an associate of Trump's personal lawyer Rudy Giuliani, was released by lawyers for Parnas.
Indicted last last year on campaign finance charges, Parnas has turned on the president and Giuliani, laying out damning allegations about his former associates actions towards Ukraine, in which he claims to have been a key player. Trump has claimed he did not know Parnas. However, the newly-released tapes and multiple photos suggest otherwise.
"Had she [Clinton] picked Bernie Sanders it would've been tougher. He's the only one I didn't want her to pick," Trump can be heard saying in the recording. The president had previously pointed to Sanders positions on trade, suggesting that they resonate with voters.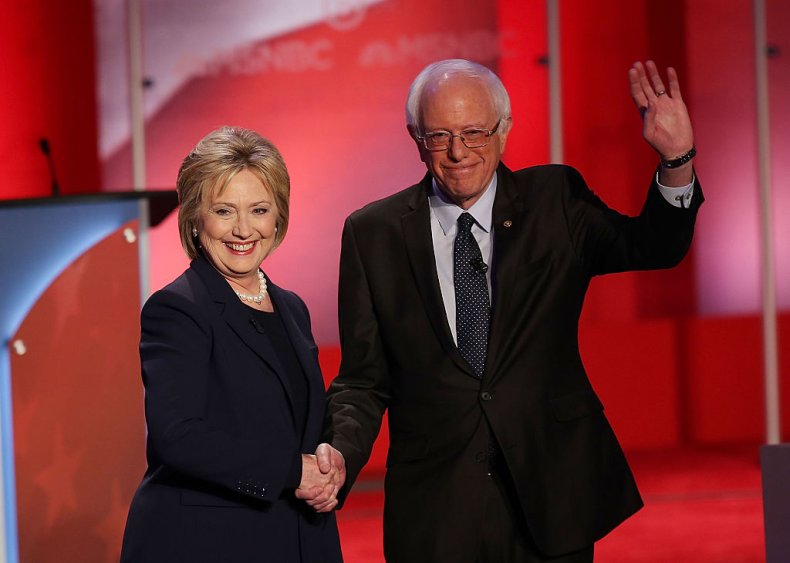 "You know he basically says we're getting screwed on trade. And he's right," the president noted.
Trump won the electoral college in 2016 by a significant margin, despite numerous polls showing that Clinton was the front-runner in the race. The former secretary of state did win the popular vote, however, by garnering nearly three million more votes than Trump.
Sanders had run against Clinton in the 2016 Democratic primary, building significant support and winning numerous key primary victories. But Clinton managed to secure more delegates, winning her party's nomination. While Sanders supporters argued that the process was rigged against their candidate, the Vermont senator went on to travel across the country and campaign for his former opponent.
Nonetheless, Clinton has appeared to remain bitter toward Sanders. In a new documentary, which was reported on last week, Clinton said that "nobody likes him," referring to her former opponent.
"He was in Congress for years. He had one senator support him...Nobody wants to work with him, he got nothing done," Clinton argued. "He was a career politician. It's all just baloney, and I feel so bad that people got sucked into it."
The comments drew intense backlash from Sanders' supporters, as the Democratic presidential candidate has surged in national and early primary state-level polls. The hashtag #ILikeBernie trended on Twitter last Tuesday.
When asked about Clinton's comment, Sanders brushed it aside, quipping: "On a good day my wife likes me, so let's clear the air on that one."
Trump has also expressed an interest in Sanders' recent rise in the polls.
"Wow! Crazy Bernie Sanders is surging in the polls, looking very good against his opponents in the Do Nothing Party," the president tweeted on January 12. "So what does this all mean? Stay tuned!"
Sanders responded shortly later, posting: "It means you're going to lose."
Then last Thursday, Trump tweeted: "Crazy Bernie takes the lead in the Democrat Primaries, but it is looking more and more like the Dems will never allow him to win! Will Sleepy Joe be able to stumble across the finish line?"