Republican former President Donald Trump on Tuesday night said he "usually did the opposite" of what infectious diseases expert Dr. Anthony Fauci advised during his presidency.
"Remember I closed our country to China way early much earlier than [Democratic House Speaker Nancy] Pelosi or anybody wanted it to happen," Trump said in an interview on Newsmax, "including Dr. Fauci, who I always got along with pretty well but I usually did the opposite of what he wanted."
Trump also falsely claimed Fauci said a COVID-19 vaccine would take three to five years to create or "probably wouldn't even happen."
Fauci's earliest comments about a coronavirus vaccine occurred in an interview published last January, during which he said it would take about a year to develop a vaccine that would be ready for use on an emergency basis.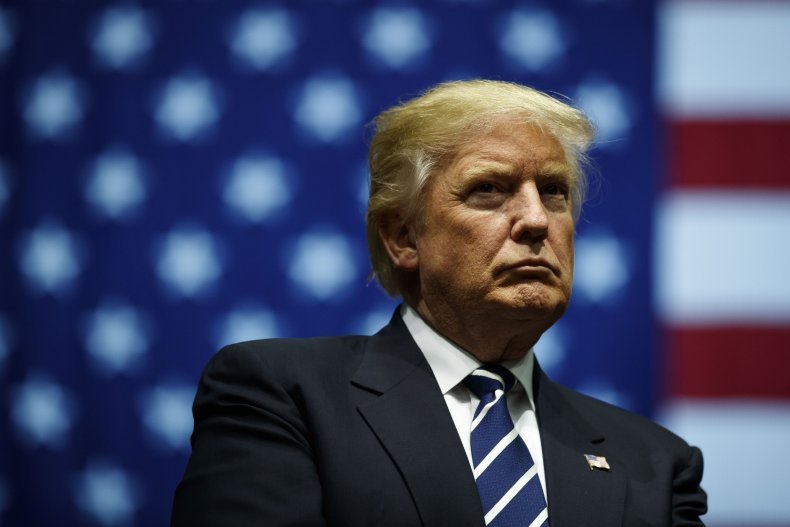 The U.S. Food and Drug Administration authorized the BioNTech and Pfizer COVID-19 vaccine for emergency use in mid-December 2020. The vaccine's development, testing and authorization occurred in less than 10 months under the Trump administration's Operation Warp Speed.
In late February 2020, Fauci said it was "irrelevant" if Trump closed the U.S. border to China. "When you have multiple countries involved, it's very difficult to [keep a virus from coming into your country," Fauci told CNBC at the time. "In fact, it's almost impossible."
Trump and Fauci publicly disagreed several times last year over the best ways to respond to the deadly pandemic.
In a May 2020 Senate hearing, Fauci advised against against opening schools that fall because it was unrealistic to expects students to return to schools without an effective COVID-19 treatment or vaccine to keep them safe.
In response, Trump called Fauci's remark "unacceptable." The ex-president said schools should be reopened for in-person learning and suggested that older teachers, who were more likely to become seriously ill from COVID-19, could be kept out of classrooms for several weeks after they reopened as a preventative measure.
Last October, Fauci disagreed with Trump's claim that the U.S. was "rounding the corner" on the pandemic.
"It will go away," Trump said during a presidential debate with then-Democratic nominee Joe Biden. "We're rounding the turn, we're rounding the corner. It's going away."
At the time, the U.S. was reporting 70,000 new cases and nearly 1,000 related deaths a day.
Asked if Trump's assessment was correct, Fauci said, "No, it's not. I mean I think if you just look at the numbers, you can have opinions about what's going on but the data speak for themselves."
Fauci also disagreed with Trump pushing hydroxychloroquine as a possible COVID-19 treatment.
After Biden became president, Fauci said that Trump tried to get him to downplay the pandemic's severity. Throughout 2020, Trump had repeatedly accused doctors and the media of alarming people about coronavirus to make him look bad.
Fauci also said he felt he couldn't speak freely to the media about the pandemic because he feared Trump's retaliation. The president blocked me from speaking on nightly news shows about COVID-19, he said.
Newsweek contacted the National Institute of Allergy and Infectious Diseases, the federal agency that Fauci oversees, for comment.