Donald Trump Says LeBron James' Remarks are 'Divisive, Nasty, Insulting'
Former President Donald Trump issued a statement Thursday night slamming NBA star LeBron James for his recent remarks on a police shooting, and Trump took yet another swipe at the NBA in general.
The president issued this statement through Ben Jacobs on Twitter.
"LeBron James should focus on basketball rather than presiding over the destruction of the NBA, which has just recorded the lowest television RATINGS, by far, in the long and distinguished history of the League. His RACIST rants are divisive, nasty, insulting, and demeaning. He may be a great basketball player, but he is doing nothing to bring our Country together."
Trump was referring to a Tweet that James made on Tuesday night after it was announced that Ma'Khia Bryant, a 16-year-old Black girl, was shot and killed by a white police officer in Columbus, Ohio.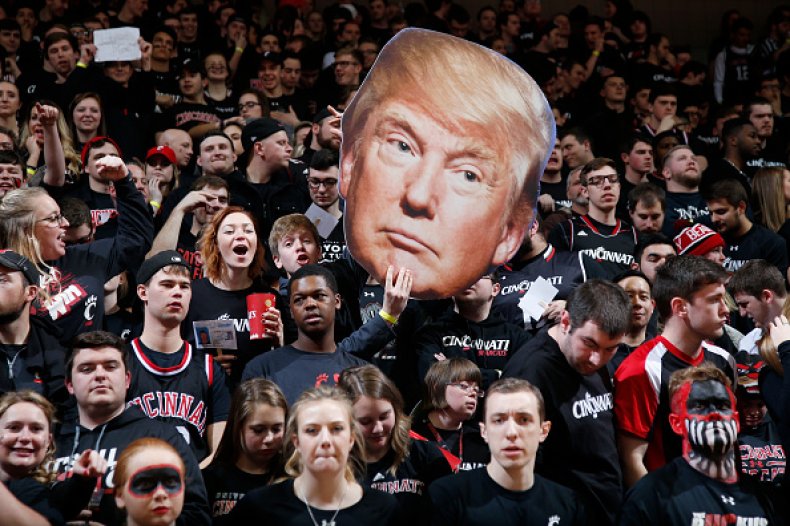 James tweeted a photo of officer Nicholas Reardon, saying ""YOU'RE NEXT #ACCOUNTABILITY", along with an hourglass emoji.
Bryant's death happened Tuesday afternoon, about the same time a jury in Minneapolis, Minnesota, rendered three guilty verdicts for former police officer Derek Chauvin in the 2020 death of George Floyd.
The next day, James deleted his tweet, later saying it would only "create more hate" and "more racism." Here are his two full tweets:
"ANGER does [not do] any of us any good and that includes myself! Gathering all the facts and educating does though! My anger still is here for what happened that lil girl. My sympathy for her family and may justice prevail!," he tweeted.
"I'm so damn tired of seeing Black people killed by police. I took the tweet down because its being used to create more hate -This isn't about one officer. it's about the entire system and they always use our words to create more racism. I am so desperate for more ACCOUNTABILITY."
Body footage was released Wednesday that shows Reardon approaching a fight scene of girls fighting, and Bryant was wildly swinging a knife toward another female, who eventually fell backwards. Reardon repeatedly gave warnings to Bryant, who appeared to either ignore him or not hear him. As she charged toward another woman, Reardon shot Bryant four times.
Chauvin was found guilty Tuesday on each of the three counts of second-degree murder, third-degree murder and second-degree manslaughter.
Chauvin is the former Minneapolis police office seen kneeling on George Floyd's neck for nearly nine minutes. Floyd died while in police custody in May of 2020. Chauvin didn't take the stand during the trial, and the jury only deliberated one day after the closing arguments from both sides were presented Monday.
A video showed Chauvin kneeling on Floyd's neck for nearly nine minutes last year, and Floyd's last words heard on the video were "I can't breathe."