Donald Trump Says Barack Obama Allowed Crimea to Be 'Taken' by Vladimir Putin
President Donald Trump argued with a journalist on Wednesday over who was responsible for separatist rebels taking control of Ukraine's Crimean Peninsula and allowing the Kremlin to annex the territory in 2014.
When asked by a Reuters reporter during a press conference at the White House what he would say in forthcoming meetings with Chinese and Russian leaders, Trump touted his positive relationship with presidents from both nations, giving particular emphasis to his ties with Russia's Vladimir Putin.
"I actually had a very good meeting in Russia [Trump seemed to be referring to his meeting with Putin in Finland, which isn't Russia]," the president said, "that you people didn't agree with. But that's OK, it doesn't much matter obviously, because here I am," he added.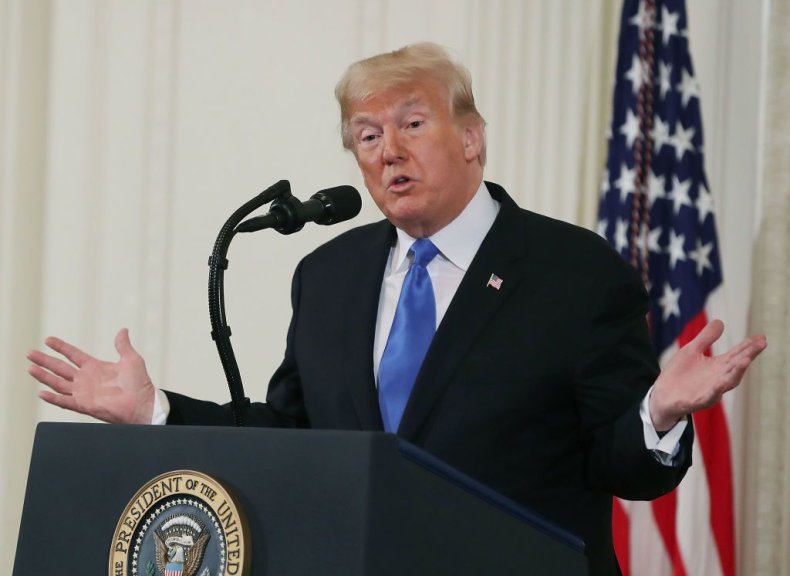 Trump then said that he and Putin had specifically discussed the ongoing conflict in Ukraine. "A lot was discussed about…the fact that President Obama allowed a very large part of Ukraine to be taken," he said. "Now you have submarines off that particular parcel that we're talking about."
When the reporter clarified that Putin was the one who annexed Crimea, Trump pushed back, arguing that the blame for Russia's actions belonged with his predecessor.
"That was President Obama's regime. That was during President Obama, right?" he said, adding: "It was not during me."
After the journalist pushed back again, pointing out once again that Putin had annexed Crimea, Trump said, "No, no."
"It was President Obama that allowed it to happen," the president insisted.
Four years ago, Moscow backed separatist rebels as they rose up and took control of the Crimean Peninsula. The Kremlin quickly moved to annex the territory as part of Russia, a move that was rejected by much of the international community. The G-7, formerly the G-8, suspended Russia from participation in its international summits, and the European Union and the U.S. implemented punitive sanctions against Moscow.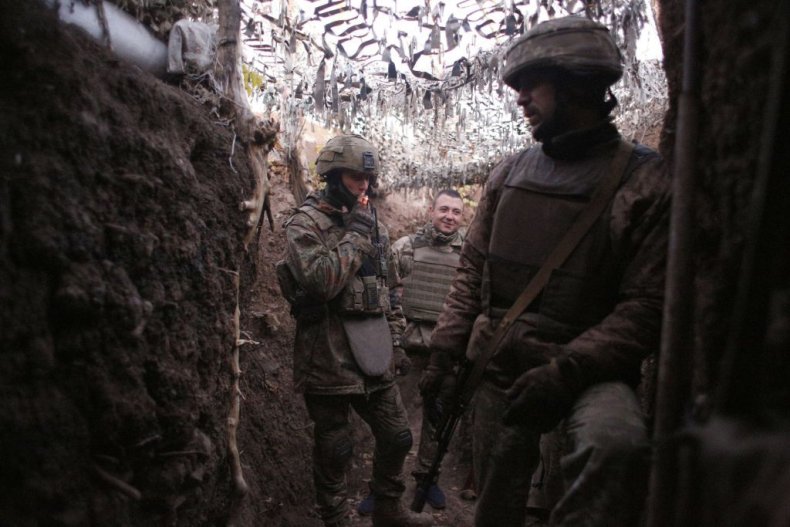 Fighting continues between Ukraine and separatists, with several other regions of the Eastern European country—backed by Moscow—also taking an oppositional stance to Kiev's dominance. Trump has previously criticized Obama's handling of the situation, and said he would have never allowed Russia to take the territory. Under Trump's guidance, Washington has sent weapons to support Ukrainian troops, a move Obama avoided.
Despite Trump's steps to counter Russia, he has faced significant criticism for repeatedly praising Putin and touting their positive relationship. His 2016 presidential campaign team also remains the subject of a special investigation into alleged collusion with Moscow, which has already lead to several indictments and the conviction of his former campaign chairman Paul Manafort.