Donald Trump: Russian Officials Are 'Laughing At' U.S. Over Election Probe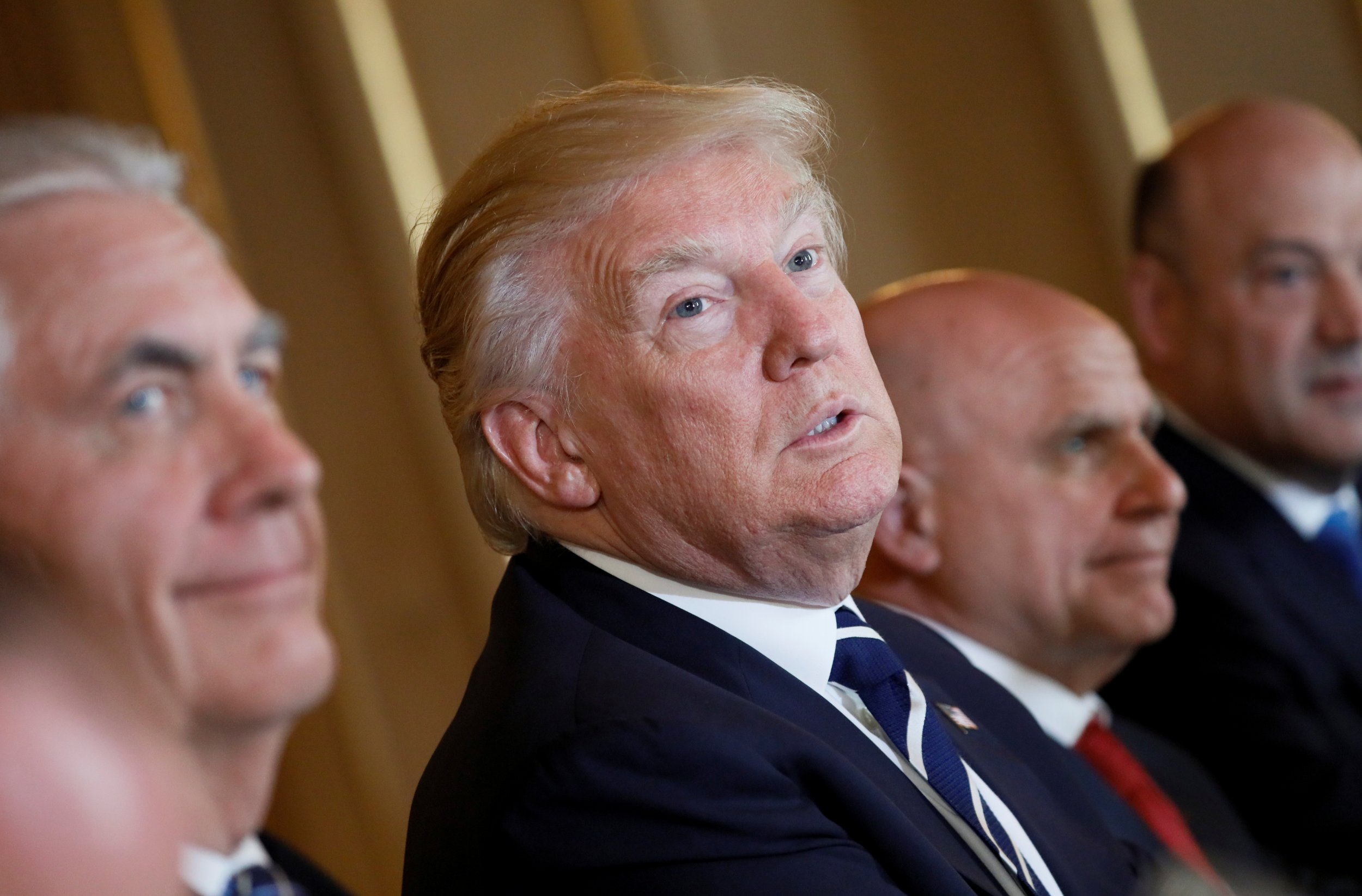 President Donald Trump has said he believes officials in Russia are "laughing at" the U.S. over their investigation into alleged meddling in the U.S. election.
It is not the first time the president has suggested the investigation into Russia's involvement in the U.S. election is "fake news" released to overshadow Trump's election victory over Democratic rival Hillary Clinton.
In a tweet on Tuesday, Trump said: "Russian officials must be laughing at the U.S. & how a lame excuse for why the Dems lost the election has taken over the Fake News."
There are currently a number of investigations into Russia's alleged involvement in the election, including attempts to influence the vote as well as allegations of Trump associates' possible ties to Moscow. Most recently, Trump son-in-law and adviser Jared Kushner has emerged as a "person of interest" in the FBI's probe into the allegations, with reports that Kushner attempted to set up a backchannel of communication between Moscow and Trump's team. The bureau will be looking at Kushner's meeting with Russian ambassador Sergey Kislyak and banker Sergey Gorkov in December 2016, The Washington Post reported, although the newspaper added that Kushner has not been accused of any wrongdoing.
And last week, former CIA Director John Brennan testified before the House Permanent Select Committee stating he believed Russia had interfered in the election and was concerned about the intelligence he saw that suggested there was contact between Moscow and members of Trump's campaign team.
"It should be clear to everyone that Russia brazenly interfered in our elections of 2016," Brennan said in his opening statement.
Trump also hit out at "fake news" media last week over its reporting of the bureau's interest in Kushner, stating in a series of tweets: "It is my opinion that many of the leaks coming out of the White House are fabricated lies made up by the #FakeNews media."
"Whenever you see the words 'sources say' in the fake news media, and they don't mention names... it is very possible that those sources don't exist but are made up by fake news writers. #FakeNews is the enemy!" he added.
Donald Trump: Russian Officials Are 'Laughing At' U.S. Over Election Probe | U.S.