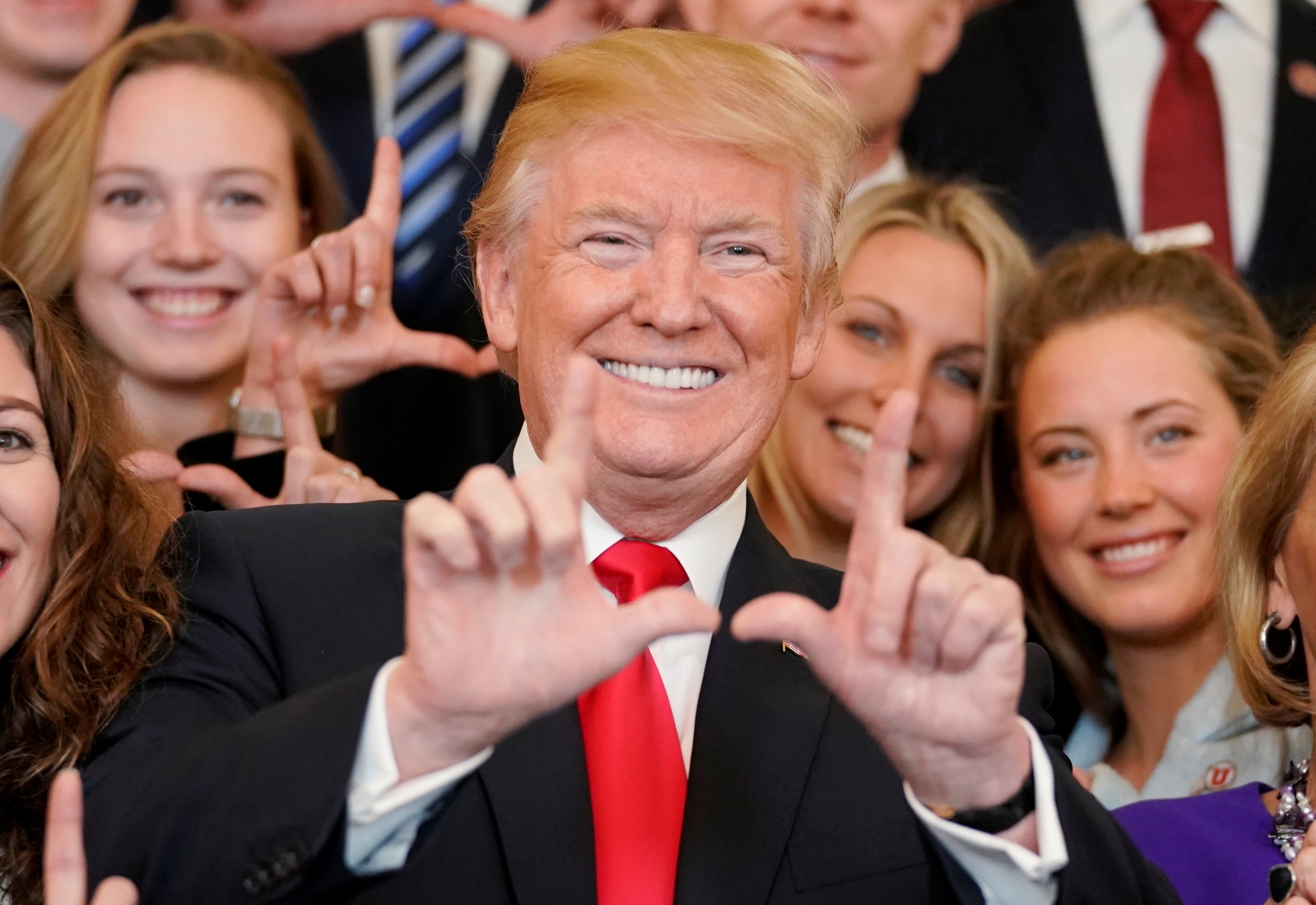 President Donald Trump has commented that it's a "very special time" for women due to the many allegations of sexual harassment coming to light, while simultaneously defending GOP Senate candidate Roy Moore, who is accused of preying on teenage girls in his home state of Alabama when he was a younger man.
Trump, who has previously been accused of sexual misconduct himself, made the comments to reporters on Tuesday in what appeared to be an endorsement of Moore, whom the president said denied the allegations.
"Women are very special," the president told reporters.
"I think it's a very special time because a lot of things are coming out and I think that's good for our society and I think it's very, very good for women, and I'm very happy a lot of these things are coming out, and I'm very happy it's being exposed," he added.
Asked of the allegations against Moore, which include claims that the Alabama senate candidate initiated sexual contact with a 14-year-old girl when he was in his 30s, the president responded: "Moore denies it."
"If you look at what is really going on, and you look at all the things that have happened over the last 48 hours, he totally denies it," Trump said in comments carried by The New York Times. "He says it didn't happen. You have to listen to him also."
The president also took the opportunity on Tuesday to hit out at Doug Jones, the Democrat candidate who is running against Moore for the U.S. Senate seat.
"I can tell you one thing for sure, we don't need a liberal person in there, a Democrat," Trump said, appearing to suggest a Republican candidate accused of sexual harassment was better than a Democrat candidate.
"I've looked at his record," the president continued on Jones. "It's terrible on crime, it's terrible on the border, it's terrible on the military," he added.