Republican President Donald Trump will be taking an experimental drug to help keep him from developing serious COVID-19 symptoms, according to Leonard Schleifer, CEO of the biotechnology company Regeneron Pharmaceuticals.
Schleifer added that past clinical trials of the drug suggest that if the treatment goes well for Trump, his symptoms could improve within a week.
During a Friday night interview with CNN anchor Chris Cuomo, Schleifer said that Trump would be taking a drug with monoclonal antibodies that is still in trials. Schleifer said the drug will be administered to Trump under a certain Food and Drug Administration (FDA) provision that allows people who are not in a clinical trial to gain access to a drug under something called "compassionate use," basically a single-patient experiment.
While Schleifer didn't name the specific drug, he said drugs with monoclonal antibodies are among the safest in the world.
During the interview, Cuomo mentioned that John Mellors, Head of Infectious Diseases at the University of Pittsburgh Medical Center, said, "Why would you give the President of the United States an experimental therapy that could make things worse?"
Schleifer responded, "We have lots of evidence from animal studies, primate studies and thousands of patients now enrolled in our trial that this drug class and this specific cocktail appears safe."
He added that after the president and his medical team looked at the drug's research results so far, the team decided that the drug could help Trump's chances, especially since it's unclear just how much the virus may have already proliferated in the president's body.
"He's not seriously ill now," Schleifer said. "He's not on a respirator, his life is not threatened.... [but] we can help the patient immune system win the race [against the virus] by basically giving them an immune response in a vial. We're giving actual antibodies."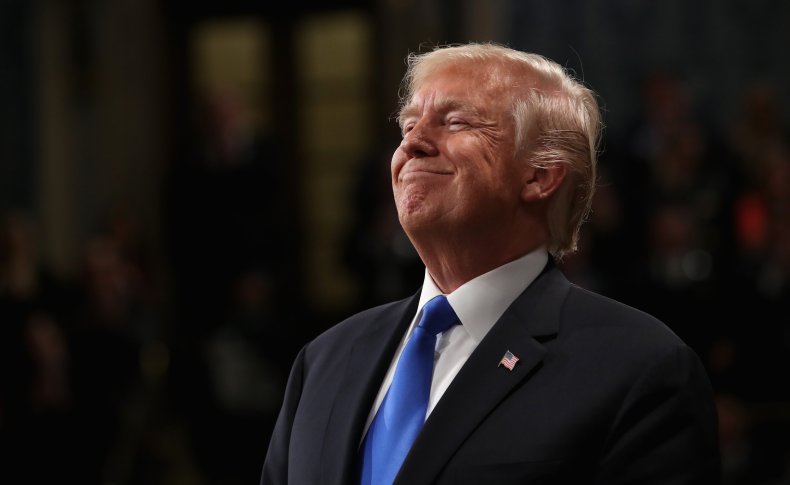 Schleifer called Dr. Mellors' worries about the drug's potential harmfulness "a theoretical, skeptical, academic approach, which is really important approach."
"[Mellors is] saying is that there's some potential way that you could have a bad reaction to the drug or could make you worse," Schleifer continued. "But we see no evidence of that... When you look at the data, the risk of that is exceedingly low."
In the past, Trump has hyped the anti-malaria medication hydroxychloroquine as a possible treatment for COVID-19 even though medical studies have shown that the drug has no discernible effect and can even exacerbate underlying symptoms that could potentially harm a patient with coronavirus.
It's unclear whether hydroxychloroquine will be a part of Trump's treatment regimen.
On Friday evening, Trump was transported to the Walter Reed National Military Medical Center in Bethesda, Maryland to receive more testing and treatment. Also on Friday evening, the president's counselor Kellyanne Conway said that she too had contracted COVID-19.
Newsweek contacted Regeneron Pharmaceuticals for comment.