Donald Trump's Twitter Has Been Unusually Quiet, But Will It Last?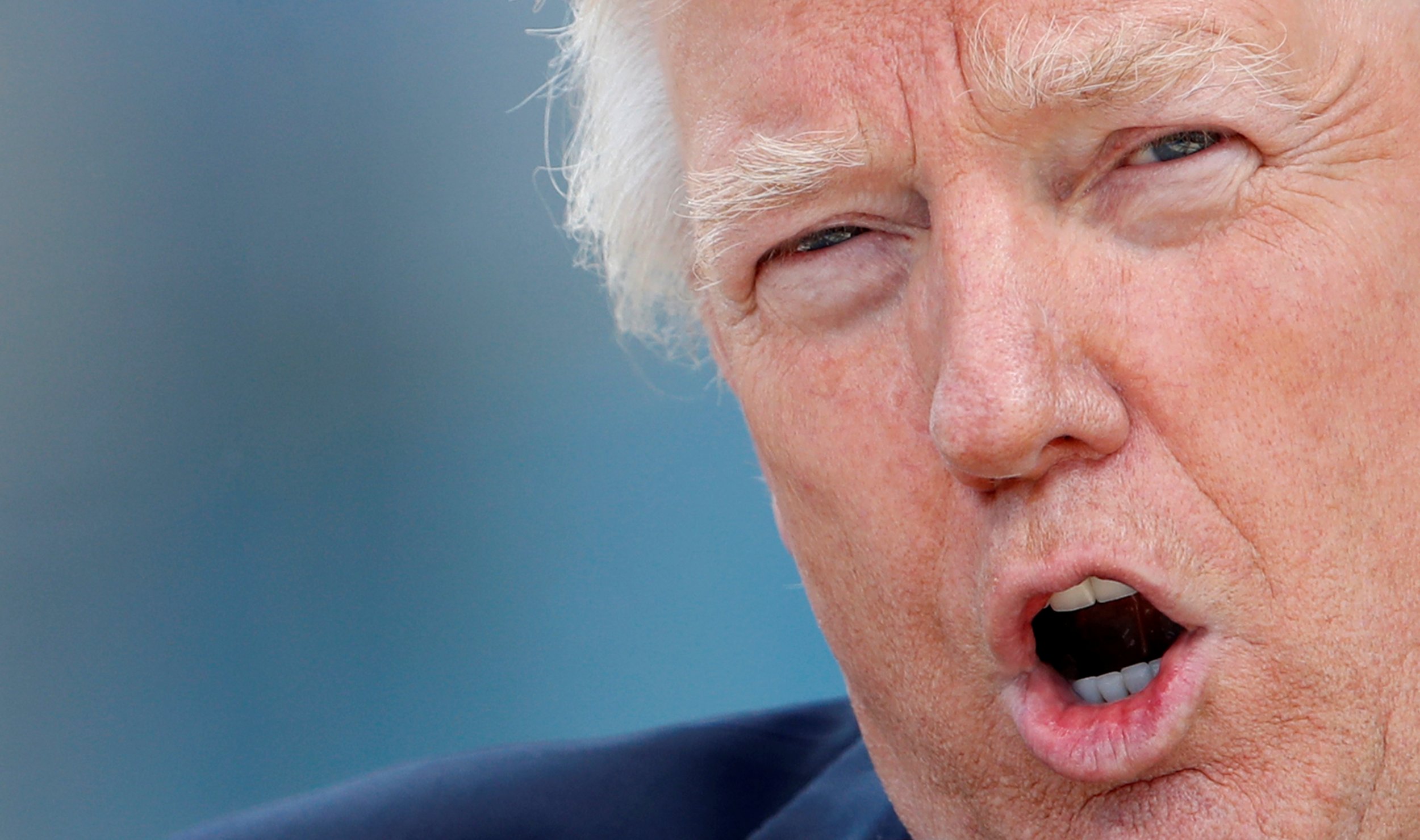 It seemed Donald Trump was tweeting a flurry of thoughts right up until he boarded Air Force One to embark on his first international trip as the leader of the free world.
"This is the single greatest witch hunt of a politician in American history!" the president tweeted the day before he left, referring to a looming federal investigation into his campaign's ties to Russia. "With all of the illegal acts that took place in the Clinton campaign [and] Obama Administration, there was never a special counsel appointed!"
Related: Donald Trump Suddenly Cancels Surprise Rally In Iowa
Then, suddenly, it all stopped. No longer were the president's over 30 million followers flooded with tweet storms on a near daily basis that almost always seemed to coincide with Fox News' regularly scheduled programming. For the first time in Trump's young presidency, Americans enjoyed an extended moment of virtual silence from their commander-in-chief: instead of purporting conspiracy theories, blasting the "fake news" media and continuing to discuss the 2016 presidential election, the @realDonaldTrump Twitter handle was only sharing a daily variety of carefully scripted schedule updates, photos of the president with world leaders and uncharacteristically optimistic messages from his trip.
Newsweek subscription offers >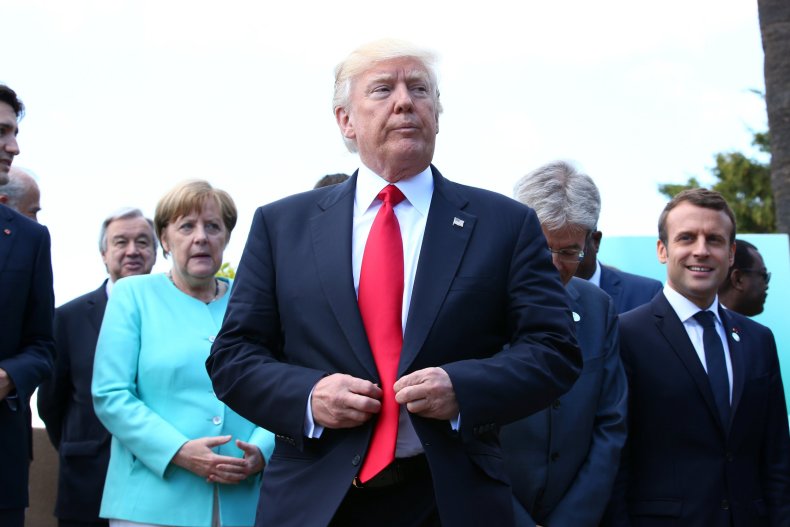 "Honor of a lifetime to meet His Holiness Pope Francis," Trump wrote Wednesday, tweeting from the same handle he used to say Francis standing in a hotel lobby in 2013 was "not Pope-like!" "I leave the Vatican more determined than ever to pursue PEACE in our world."
However, with the president scheduled to land back in the United States on Sunday, and the bevy of compromising leaks that arrived just moments after Trump took off for his trip on Friday and a nation of reporters awaiting his commentary, social media users can expect the onslaught of Trump tweets to return almost immediately.
Just moments after the wheels on Air Force One lifted off the ground, a bombshell report revealed Trump reportedly divulged top-secret information with Russian Foreign Minister Sergey V. Lavrov and Russian Ambassador to the United States, Sergey I. Kislyak. He also allegedly described why he ultimately decided to fire former FBI Director James Comey, who was overseeing probes into his campaign's alleged ties to Russia, requesting additional resources days before Trump handed down his decision.
"I just fired the head of the F.B.I. He was crazy, a real nut job," Trump told the Russian officials. "I faced great pressure because of Russia. That's taken off."
The news pushed calls from Democrats for Trump's removal from office to the floor of Congress, as Texas Rep. Al Green officially called for the president's firing over obstruction of justice and revealed he's drafting articles of impeachment.
But the latest revelation may trigger Trump to begin posting on Twitter more than anything: Jared Kushner, the first daughter's husband and senior advisor to the president, is now a point of focus for the FBI investigation into the Trump campaign's ties to Russia. Kushner, a 36-year-old real-estate developer who served on Trump's campaign in an expanded role described as a "de facto campaign manager," reportedly told Moscow during the election he wanted a back channel form of communication with the Kremlin and failed to disclose several meetings with Russian officials following Trump's shocking electoral upset victory.
Kushner's role in the Trump campaign and administration will be increasingly scrutinized in the weeks and months ahead, and even more difficult for the president to distance himself from than his relationship with former National Security Advisor Michael Flynn, who also failed to disclose his meetings with the Kremlin and did not register as a foreign agent while working for Trump and earning money from international governments. Instead of immediately firing Flynn and creating separation between his White House and his former advisor, Trump tweeted his support for Flynn, denouncing the ongoing investigation and slamming the media for continuing to cover its developments. Trump also reportedly requested Comey drop an investigation looking at Flynn's contact with Russian officials throughout the election.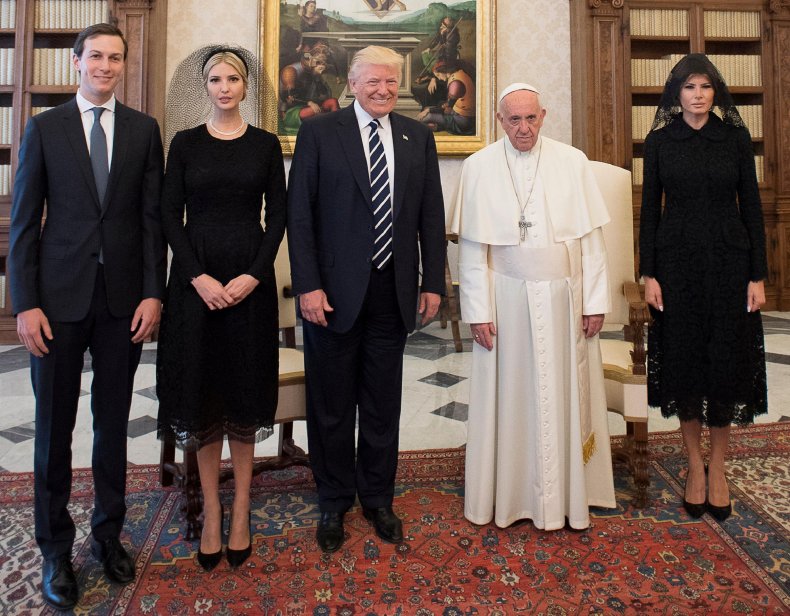 If Trump was reluctant to firing a former advisor with no family relation, it can be expected the president won't budge on Kushner's unending influence in his administration. As the Russian investigation ramps up upon Trump's return to the states, with a special counsel led by Robert Mueller, one can also expect the president to release his strong defense of his presidency and total innocence from collusion and wrongdoing.
Unless Trump had a major epiphany while overseas to curb his social media use, that defense will almost certaintly be found on his favorite method for communicating with the public: Twitter.
Donald Trump's Twitter Has Been Unusually Quiet, But Will It Last? | U.S.