Donald Trump's Support Among Republicans Falls to Lowest Point Ever
Support among Republican voters for Donald Trump "has slipped to his lowest point since he emerged on the political scene almost eight years ago," a new survey of GOP primary sentiments has found.
A precis of the poll, conducted by North Star Opinion Research and released on Tuesday, said that Trump remained a "formidable force" with a caucus of voters who would stick with him, even if he were an independent.
However, a majority of Republican voters would not like to see him as the party's presidential candidate in 2024.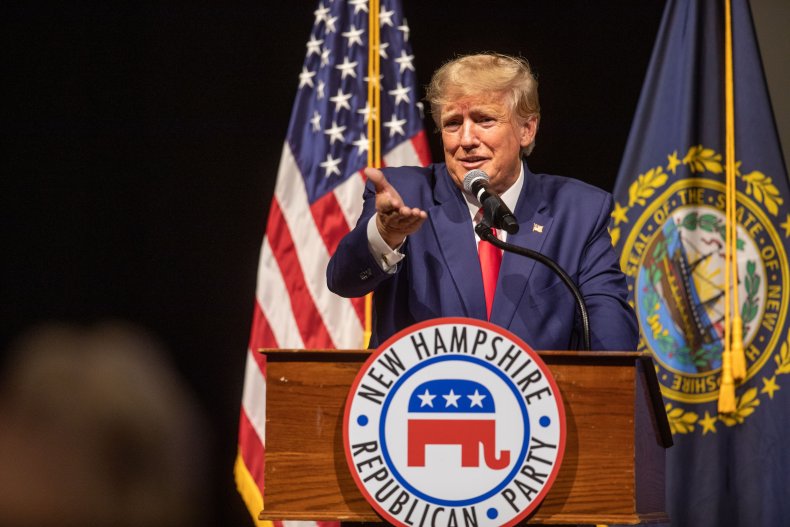 According to YouGov polling, on behalf of British weekly newspaper The Economist, Trump's approval for the presidency was already falling in the latter part of 2022, from 56 percent in September who wanted him to run for the office to 46 percent in December.
In October, a survey by the Pew Research Center found that warm feelings towards the former president among conservative Republicans had declined by 7 percent since July 2021.
Trump is one of two candidates to have so far officially declared their candidacy for the Republican nomination for president; the other is Corey Stapleton, the former secretary of state for Montana. However, the polling took into account the likely candidacy of Ron DeSantis, the governor of Florida.
The latest poll, conducted between January 16 and January 21, found that DeSantis holds a "substantial" lead in three different tests with differing numbers of primary candidates. If Republican voters had to choose between Trump and DeSantis, 52 percent would back DeSantis, and 30 percent Trump.
In a contest involving the two, plus another candidate, as well as a 10-way race for the nomination, Trump pulls in 28 percent of the vote in both cases, the poll found.
The survey appears to show that Trump's persona and behavior are having the largest impact on Republican voters' sentiment towards him, as well as his age.
"Resistance to a Trump candidacy in 2024 is centered not on his policy positions or on his record as President, but on his personal characteristics," North Star researchers wrote to Sarah Longwell, a GOP political strategist, and Gunner Ramer, political director of the Republican Accountability Project.
Commentators have already pointed to the former president's fixation on claims that the 2020 election was somehow rigged as a reason for the poor performance of Trump-endorsed candidates in the 2022 midterm elections.
The survey found that a majority of Republican primary voters would like a different candidate, either because they believe he cannot win in 2024 or because "they think he is too focused on the past rather than the future."
The pollsters wrote that Trump has a "lock" on 30 percent of the Republican vote in the primaries, with 28 percent saying they would support him, even if he ran as an independent.
"In this scenario, 2024 would be a replay of the 1912 Presidential election, with former Republican President Teddy Roosevelt running as the Bull Moose Party candidate against Republican nominee William Howard Taft and Democratic nominee Woodrow Wilson, splitting the Republican vote and ensuring that the Democrat Wilson would win the election," they wrote.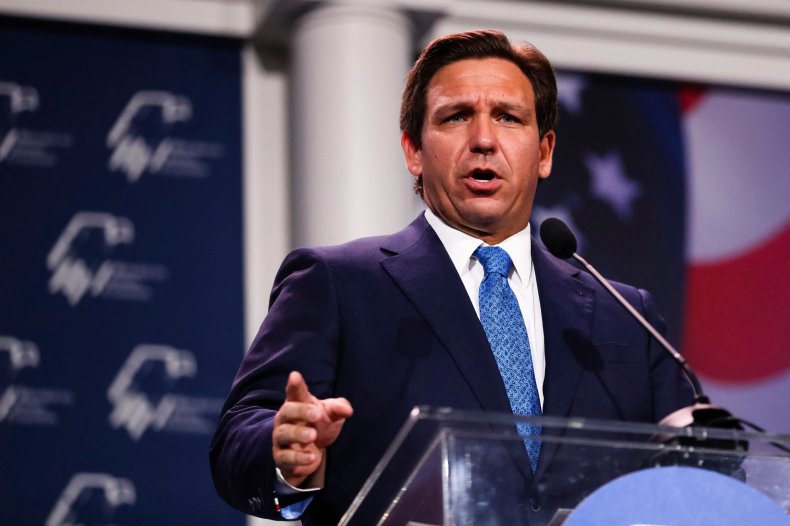 In that contest, Taft and Roosevelt gained more votes combined than Wilson, but due to the split vote, Wilson was elected with 435 electoral college votes to 88 for Roosevelt, and just 8 for incumbent Taft.
Joe Biden has yet to declare formally his intention to run for re-election, but said after the November midterms that it was his "intention" to do so.
He may have been buoyed by the election results, which saw a stronger-than-expected showing for the Democrats. However, most of them feel that the president—already the most senior in U.S. history—is too old to run again, according to a July 2022 poll by Siena College for the New York Times.
North Star noted that its poll, of 1,000 Republican primary voters, was reflective of the wider party, with 93 percent of respondents being white and 85 percent having voted for Trump in 2020.
Newsweek has contacted the Trump campaign for comment.