Trump Supporters Are More Excited to Vote Compared to Biden Voters: Poll
Supporters of President Donald Trump are more excited to rally behind him than those who support Joe Biden, according to a new poll.
Of the president's supporters, 48 percent said they were "extremely excited" to support him, in a survey of voters in Massachusetts. In comparison, 24 percent of the presumptive Democratic nominee's backers felt that way.
While on the other end, 15 percent of Trump supporters said they were "not that excited," compared to 28 percent of Biden supporters.
The polling was conducted by Massachusetts Emerson College for 7News from May 5 to 6. There were 740 people polled, most responding over the phone and some through an online panel.
The polling also showed 60 percent of those in the state were planning to vote for Biden, with around half backing Trump. Around 9 percent were undecided, of which the majority, 70 percent, were leaning toward Biden.
Despite this lead for Biden, voters were fairly evenly split on who might win November's election, with 54 percent predicting a Biden triumph.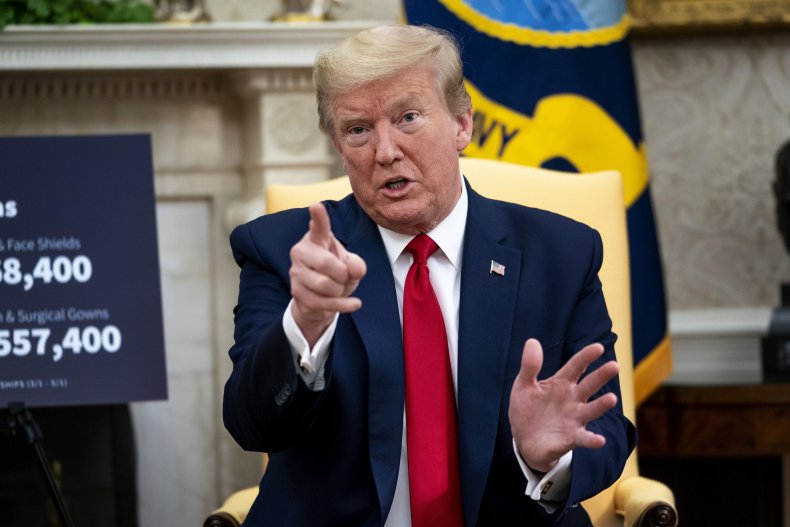 The top issue for voters in the poll was "beating Trump," with 36 percent stating this would be the key decider in who they support.
Of who Biden should pick as his running mate, Elizabeth Warren came out on top, with 29 percent. However, there was not a clear-cut consensus on the Massachusetts senator running for Vice President, with Sen. Kamala Harris not far behind on 21 percent and Sen. Amy Klobuchar on 17 percent.
In recent years, Massachusetts has generally been a Democratic state, swinging left in each election since 1988.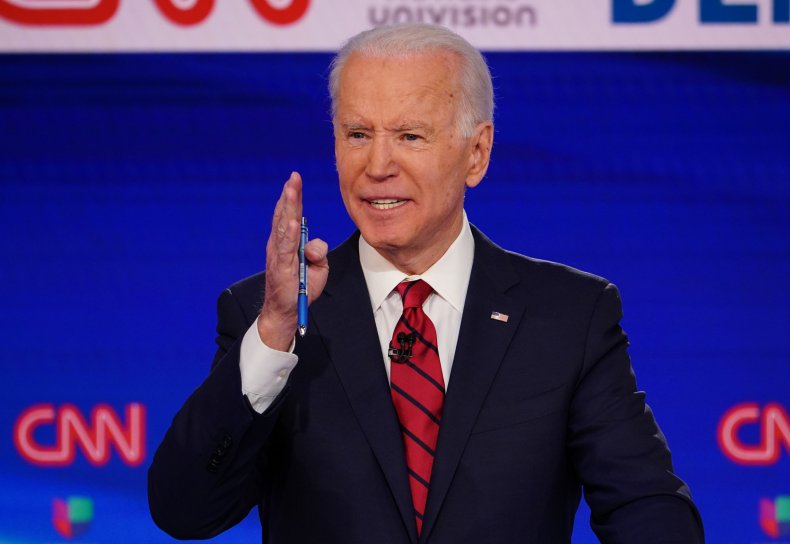 Other recent polling showed Trump having a slight lead on Biden in six key battleground states.
A survey by Change Research and CNBC revealed that 47 percent of likely voters in Arizona, Florida, Michigan, North Carolina, Pennsylvania and Wisconsin would back Trump. That was in comparison to 45 percent who said they would favor Biden.
This lead came in spite of the president facing questions over his handling of the coronavirus pandemic, with suggestions in recent polling that his response to the crisis has been "erratic."
Meanwhile, allegations recently made against Biden continue to impact voter perception of the former Vice President.
In the Emerson College survey, voter opinion over the accusations was split, with 34 percent believing they are false and 32 believing they are true, with others undecided.
Tara Reade, who previously worked as an aide for Biden, accused him of having pushed her against a wall and penetrating her with his fingers in 1993. He has denied this.
In her latest interview on the matter, Reade called on Biden to "step forward and be held accountable."
She also said she wished Biden would drop out of the presidential race.
Newsweek has contacted Biden's team for comment.