Donald Trump Wrong to Say ISIS Defeated, U.S. General Warns: They Have Resources and 'Very Powerful Ideology'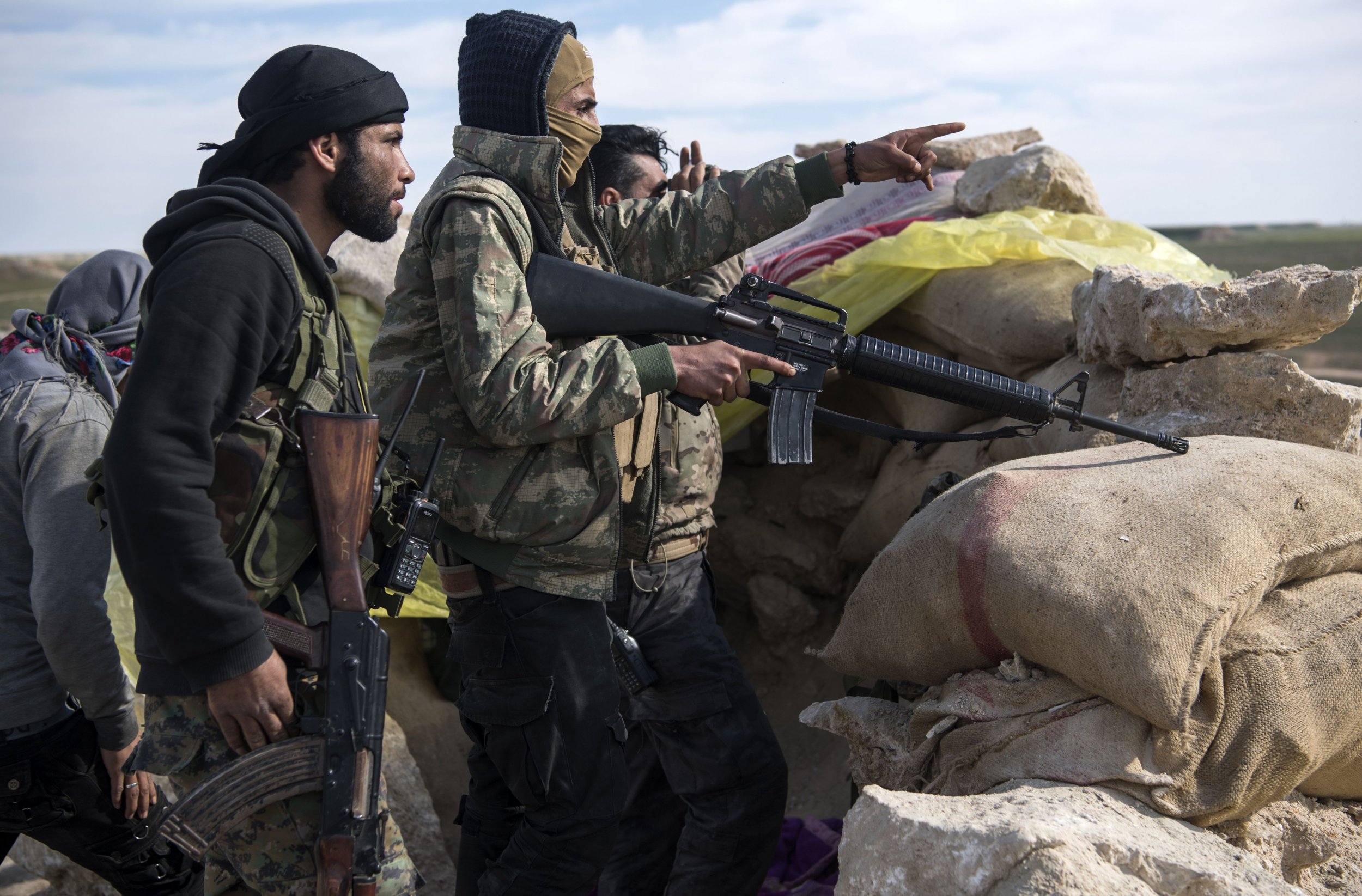 America's most senior military commander in the Middle East has said President Donald Trump is wrong to have claimed that ISIS is defeated and that U.S. troops are no longer needed on the ground in Syria.
In a striking public break with the president, four-star General Joseph Votel told CNN Friday that he would not have advised Trump to withdraw the 2,000 American soldiers in Syria supporting local allies in the fight against ISIS.
"It would not have been my military advice at that particular time.... I would not have made that suggestion, frankly," Votel said.
The general stressed that although ISIS is now confined to the last tiny corner of its so-called caliphate, it "still has leaders, still has fighters, it still has facilitators, it still has resources, so our continued military pressure is necessary to continue to go after that network."
Trump declared in December that ISIS had been defeated in Syria and Iraq, despite the fact that thousands of hardened fighters remained in action. Following months of attritional warfare, hundreds—many of whom are foreigners—are now holed up in one village in southeastern Syria in a desperate last stand against Kurdish-led forces.
Trump also announced his intention to withdraw American troops from Syria despite ongoing operations against the militants. In another sign of the group's persistent strength, an ISIS-claimed suicide bomb attack in January killed four Americans in the Kurdish-held city of Manbij in the north of Syria.
Votel told CNN he would never declare that ISIS was defeated unless he was sure it could not hit back at the U.S. or its partners. "When I say 'We have defeated them,' I want to ensure that means they do not have the capability to plot or direct attacks against the U.S. or our allies," the general explained. "They still have this very powerful ideology, so they can inspire."
Votel also stressed that the Syrian Democratic Forces—the Kurdish-led alliance of militias that has been the most reliable and effective U.S. ally against ISIS—is not ready to face the embattled militants alone.
"They still require our enablement and our assistance with this" as part of a "well-crafted military campaign" of which the U.S. is a key element, he said.
He said the U.S. military hopes ISIS can be dealt with "by the indigenous partners, whether that's the Iraqi security forces in Iraq or the Syrian Democratic Forces in Syria, that when they are capable of handling this threat on their own, without our assistance, that will be another key criteria indicating to me that we have accomplished our mission of defeat of ISIS."
Votel has previously said he was not consulted over Trump's decision to withdraw from Syria. The announcement drew criticism from across the political spectrum and prompted the resignation of Secretary of Defense Jim Mattis.
Opponents said a withdrawal would leave a dangerous power vacuum in Syria that could be filled by nations such as Russia or Iran while leaving America's Kurdish allies alone to face archenemy Turkey.