How Bette Midler, Mark Hamill and Other Celebs Reacted to Donald Trump Georgia Phone Call
Donald Trump is facing a media storm today following a released phone call recording with Secretary of State Brad Raffensperger of Georgia.
The calls feature the president pressuring the GOP official to "find" votes to overturn November's election results, in a move branded an "impeachable offense" by Congresswoman Alexandria Ocasio-Cortez.
The call was obtained by The Washington Post, and in it, Trump threatened and begged Raffensperger to "find me 11,780 votes."
However, Raffensperger denied the president's request and explained that Biden won fairly while debunking the baseless claims of voter fraud.
"The people of Georgia are angry, the people in the country are angry," Trump told the official. "And there's nothing wrong with saying, you know, um, that you've recalculated."
"All I want to do is this. I just want to find 11,780 votes...Because we won the state."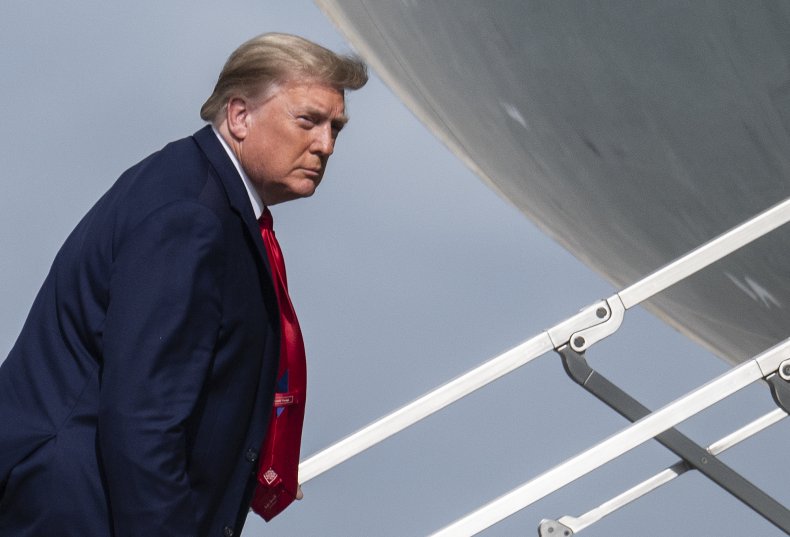 While both Republicans and Democrats in the political sphere have been reacting strongly to the call, so too have some high profile voices in the world of celebrity.
Star Wars legend Mark Hamill compared the tapes to a plotline from The Sopranos, tweeting: "Listening to the entire phone call is like discovering a long-lost episode of The Sopranos."
Noted anti-Trump actress Bette Midler had a lot to say about the recordings—the Hocus Pocus star even called Trump the "antichrist" in a series of furious tweets.
"My God. That's a crime! He's trying to overturn a Federal election. He is trying to overturn a FEDERAL election!!" she wrote, later adding: "'There's no way I lost Georgia' Famous last words. This a****** thinks everyone is lying because he lost. He simply cannot accept the fact that HE LOST! FACE IT! YOU'RE A LOSER! YOU don't pass the smell test! You stink! And you're a REPUBLICAN!"
She added: "350,000 people dead and counting. And this is what this monster subjects his own nation to. He is the AntiChrist."
Meanwhile, controversial comedian Kathy Griffin urged Netflix to give her a comedy special to mock the tapes.
She tweeted: "Please @netflix give me a comedy special right now and let me call it 'Kathy Griffin makes hilarious and often extremely offensive comments on the full hourlong #TrumpTapes until the DOJ arrests her' Thank you."
While Chelsea Handler joked: "This is going to be my new white noise that helps me fall asleep."
"Bill Barr has probably gotten a trump phone call like this at some point," former pro athlete Rex Chapman tweeted. "And so has Mitch McConnell. And Mike Pompeo. But we didn't hear about those. Because sometimes the person on the other end of the line agrees to go along with the scheme."
Host of The View, Joy Behar added: "11,780 votes. He's so stupid, he comes up with the number that gives his game away."
"I'm generally opposed to someone being surreptitiously taped on a phone call...but not this one, folks!" Monica Lewinsky joked.
While Ratatouille actor Patton Oswalt called the president a "low-level mobster wannabe."
"Listen to this low-level mobster wannabe. He should be in the woods, begging Gabriel Byrne to look into his heart," he said.
Horror author Stephen King tweeted: "Trump's call to Raffenspurger is election tampering, pure and simple."