Will Donald Trump Release His Tax Returns in 2020? New Jersey Senate Passes Bill Forcing Candidates to Publish Their Returns
Democrats in the New Jersey state Senate passed a bill that would require President Donald Trump to publish his tax returns, or have his 2020 candidacy blocked in the state. If it becomes law, New Jersey would be the first state to successfully put such a demand in its statute books.
Trump, a billionaire real estate developer with far-reaching business tentacles, has repeatedly refused calls to publish his tax returns, which all presidents since Richard Nixon have done, although Gerald Ford published a summary.
The bill, which the Democratic-controlled state Senate passed by 24 votes to 11, would require all candidates for president and vice president to submit their federal income tax returns for the previous five years.
Moreover, it requires that those candidates "file the income tax returns and written consent for disclosure with the division no later than 50 days before the general election," to be published within seven days of receipt by the Division of Elections in the Department of State.
If the bill becomes state law, candidates who do not meet this requirement will not be eligible to apear on the ballot in New Jersey. The bill must now pass the New Jersey General Assembly and then be signed by Governor Phil Murphy, a Democrat, the Courier Post reported.
"It is so obvious with this president that had voters known some of what seem to be his business interests, he may not have been elected president," New Jersey state Senator Loretta Weinberg, a Democrat who sponsored the bill, told the Post.
Senator Joe Pennacchio, a Republican, attempted to amend the bill so the tax return requirement also applied to all gubernatorial, state Senate and General Assembly candidates in New Jersey.
"New Jersey Democrats are claiming that this legislation is about transparency, well what's good for the goose is what's good for the gander," Pennacchio said in a statement
"If this really is about making sure voters are well-informed, then common sense dictates that S119 should apply to all of us as well. I would vote 'yes' if the Senate accepts my proposal to change the bill so that it also applies to all 120 State legislative offices and candidates for governor.
"We shouldn't spend our time practicing political theater. The issue of requiring the disclosure of tax returns should apply broadly to candidates around the country. We shouldn't pick and choose the parameters of who can run who can't.
"That sets a bad precedent and goes against our constitutional rights to free expression, and the right to run for office."
Alyana Alfaro Post, Gov. Murphy's deputy press secretary, told Newsweek: "The Governor's Office does not comment on specific or pending legislation."
Assembly Speaker Craig Coughlin, a Democrat and Assembly Republican leader Jon Bramnick did not respond immediately to Newsweek's request for comment.
A previous attempt to pass the bill in had been vetoed by then-Governor Chris Christie in 2017, who called it "politics at its worst," Reuters reported.
Similar bills have been introduced in many other states but were rejected on the grounds that there was no legal underpinning to require presidents to release their tax returns, and enacting such a law was a "slippery slope."
In 2017, Governor Jerry Brown, a California Democrat, killed a state bill to require presidential candidates publish their tax returns for the past five years to be eligible for the ballot in 2020.
"While I recognize the political attractiveness—even the merits—of getting President Trump's tax returns, I worry about the political perils of individual states seeking to regulate presidential elections in this manner," Brown wrote in his veto of the bill.
"First, it may not be constitutional. Second, it sets a 'slippery slope' precedent. Today we require tax returns, but what would be next? Five years of health records? A certified birth certificate? High school report cards? And will these requirements vary depending on which political party is in power?
"A qualified candidate's ability to appear on the ballot is fundamental to our democratic system. For that reason, I hesitate to start down a road that well might lead to an ever escalating set of differing state requirements for presidential candidates."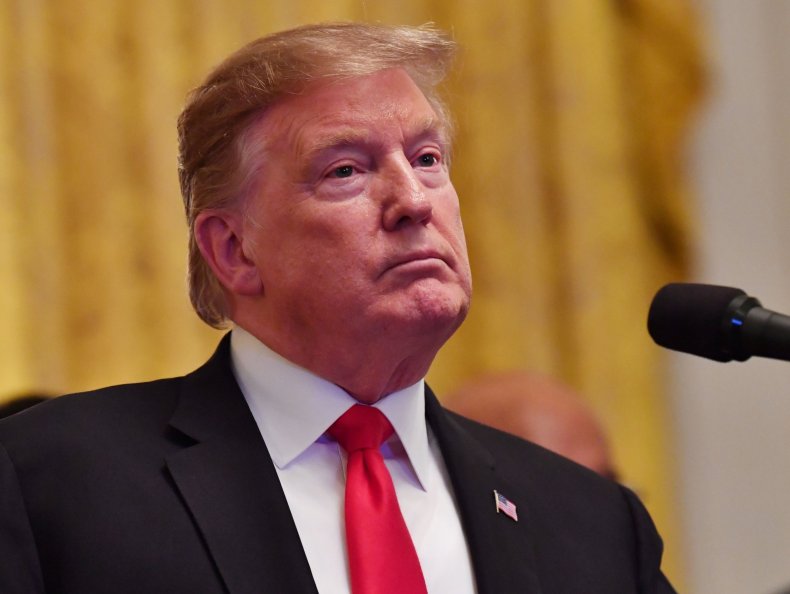 This article was updated with a comment from Gov. Murphy's office.