Republican Congressmen Send Letter Pleading for Democrats to Stop Hunt for Donald Trump's Tax Returns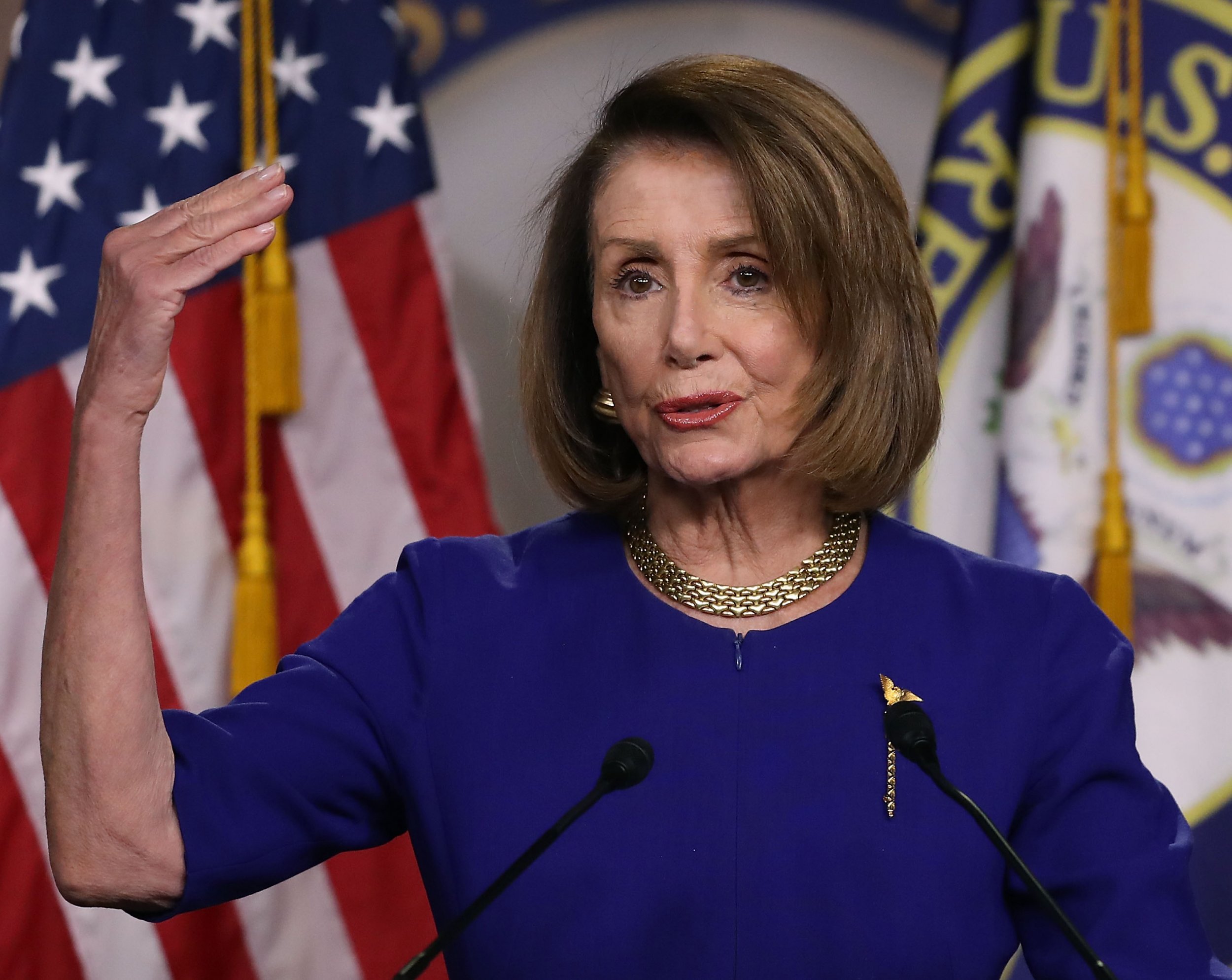 Two Republican representatives attacked Democratic efforts to obtain and release President Donald Trump's tax returns Thursday in a letter to the chairman of the House Ways and Means Committee.
Representatives Mike Kelly of Pennsylvania and Kevin Brady of Texas said that attempts to make Trump's tax returns public threatened the privacy of all U.S. taxpayers. Releasing one person's returns, they argued, is a slippery slope toward eroding all Americans' right to privacy.
"We believe all Americans have a fundamental right to the privacy of the personal information found in their tax returns," the letter reads. "This isn't about the tax returns of presidents and vice presidents, but about making sure Congress does not abuse its authority."
The congressmen said if Democrats weren't satisfied with the annual audits, FBI background checks and existing financial disclosures the president is subject to, they should "legislate a thoughtful solution to require additional disclosures" rather than "weaponizing our nation's tax code" by targeting political adversaries.
"Mandating the release of tax returns without consent is lazy legislating," they added.
At a committee hearing Thursday, Kelly—who is the ranking member of the Oversight Subcommittee—said: "Such an abuse of power would open a Pandora's box that would be tough to get a lid back on. It would set a very dangerous precedent."
Brady—who is the ranking member of the committee itself—and Kelly accused Democrats of hunting Trump's tax returns as an attempt to play "partisan 'gotcha' politics in the letter. But Dems have argued the returns could reveal any unethical or illegal behavior regarding business-related conflicts of interest.
Almost all major party nominees from the last 40 years have published at least some of their tax returns, Politifact reported in 2016. But Trump has repeatedly refused requests to make his returns available, saying he is under an Inland Revenue audit. Audits, however, do not place a legal block on such a release.
"Overwhelmingly, the public wants to see the president's tax returns," House Speaker Nancy Pelosi told reporters Thursday. "They want to know the truth, they want to know the facts." But "you have to be very, very careful as you go forward," she added.
Democrats are pushing for broader reform with House Resolution 1, a bill designed to introduce new ethics rules to combat nepotism and amend campaign finance laws, for example. The bill—known as the For the People Act, requires presidents, vice presidents and candidates for each office to publish a decade of tax returns.