Donald Trump Thinks Smaller $600 Stimulus Checks Lost Republicans Control of Senate
Former President Donald Trump has blamed Senate Minority Leader Mitch McConnell's push for $600 stimulus checks for losing Georgia's January 5 special Senate runoff election that lost the GOP control of the congressional upper chamber.
In a Tuesday letter blasting McConnell, Trump referred to the January 5 election as "the Georgia disaster," adding, "We should have won both U.S. Senate seats, but McConnell matched the Democrat offer of $2,000 stimulus checks with $600. How does that work? It became the Democrats' principal advertisement, and a big winner for them it was."
Trump then claimed that many of the political advertisements also featured McConnell, and that Georgia's Republican voters didn't vote or voted Democrat because the state's Republican Governor Brian Kemp, Republican Secretary of State Brad Raffensperger and state Republican party didn't do "its job on Election Integrity during the 2020 Presidential race."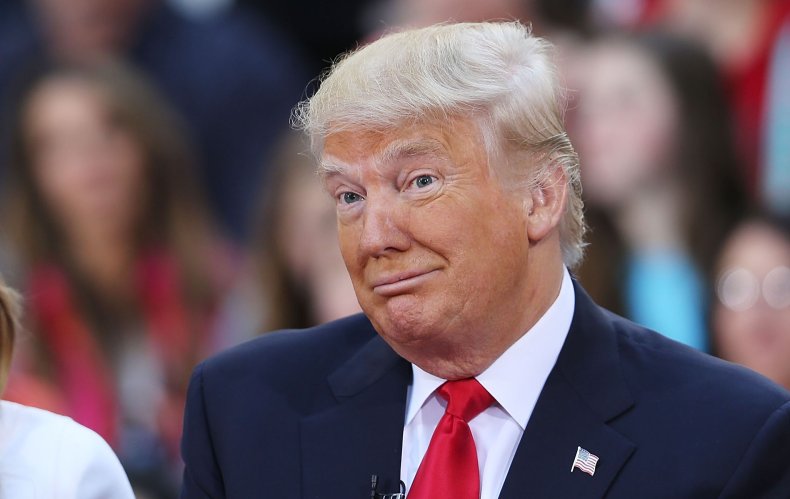 "It was a complete election disaster in Georgia, and certain other swing states," Trump continued. "McConnell did nothing, and will never do what needs to be done in order to secure a fair and just electoral system into the future. He doesn't have what it takes, never did, and never will."
During the campaign for Georgia's special Senate runoff elections, Democratic candidates Jon Ossoff and Raphael Warnock of Georgia slammed their Republican opponents, Senators David Perdue and Kelly Loeffler, for not backing the proposed $2,000 stimulus relief checks.
On December 28, 2020, Ossoff tweeted that Perdue had never supported direct payments. "David Perdue didn't even want the first round of stimulus checks," Ossoff wrote in a tweet that featured video footage of Perdue saying, "A direct payment, I really oppose that."
On December 23, 2020, Warnock published tweets asking if Loeffler "supports Trump 100% of the time, why won't she support $2,000 relief checks?" In a second tweet, Warnock wrote: "Even Donald Trump agrees that a $600 relief check is totally inadequate. But @KLoeffler still won't step up to deliver real relief to Georgia families."
In response, both GOP Senators eventually said that they support $2,000 checks.
Trump's letter is likely most focused on McConnell because of McConnell's February 13 speech in which he blamed Trump for inciting the January 6 insurrection at the U.S. Capitol. The evening of February 13, McConnell also told Politico that he would not hesitate to intervene if Trump endorses candidates that might risk the party's chances of recapturing a Senate majority in 2022.
Elsewhere in his letter, Trump referred to McConnell as a "dour sullen, and unsmiling political hack" and accused him of "destroying the Republican side of the Senate" and "seriously hurting our Country."
Trump also said he regretted endorsing McConnell during the Senate Minority Leader's re-election campaign. Trump claimed that his endorsement saved McConnell from losing.
Newsweek contacted McConnell's office for comment.