Trump Calls for a 'New Election' That Could Reinstate Him as President
Former President Donald Trump says he is using new "conclusive" information regarding President Joe Biden's son, Hunter Biden, and the FBI's alleged burying of an investigation into his laptop to challenge the 2020 election and call for a new, impromptu election entirely.
"So now it comes out, conclusively, that the FBI BURIED THE HUNTER BIDEN LAPTOP STORY BEFORE THE ELECTION knowing that, if they didn't, 'Trump would have easily won the 2020 Presidential Election,'" the former president said Monday in a Truth Social post. "This is massive FRAUD & ELECTION INTERFERENCE at a level never seen before in our Country. REMEDY: Declare the rightful winner or, and this would be the minimal solution, declare the 2020 Election irreparably compromised and have a new Election, immediately!"
On Thursday, Facebook founder and Meta CEO Mark Zuckerberg told Joe Rogan on his podcast that the FBI warned Facebook prior to the 2020 election not to spread alleged Russian disinformation in association with a New York Post story about Hunter Biden's laptop. It led to a "meaningful" decrease in the story appearing on users' news feeds within the final week of the election campaign, according to Zuckerberg.
Zuckerberg's comments aren't completely new but shed more light into what he testified on October 28, 2020, before the Senate Commerce Committee. Zuckerberg testified that the FBI instructed Facebook to be "on high alert and sensitivity...if a trove of documents appeared, that we should view that with suspicion, that it might be part of a foreign manipulation attempt."
Republican Senator Ron Johnson of Wisconsin has made new allegations about Hunter Biden, saying the "FBI cannot be trusted with the handling of Hunter Biden's laptop" due to new whistleblower information he allegedly received.
Information from an alleged whistleblower claimed that FBI officials would not look at the contents of the laptop while inside a Wilmington, Delaware, computer store, Johnson wrote in an August 24 letter to Inspector General Michael Horowitz. Johnson also alleged that FBI officials on the scene admitted they were "not going to change the outcome of the election again," in reference to former Secretary of State Hillary Clinton and her well-publicized emails prior to the 2016 election.
Johnson originally asked Zuckerberg about the laptop at the aforementioned Senate hearing, asking the CEO whether the FBI made contact about the Hunter Biden story. Zuckerberg said the FBI did not mention "that story specifically" and said Facebook "didn't censor the content."
"We flagged it for fact-checkers to review, and pending that review, we temporarily constrained its distribution to make sure that it didn't spread wildly while it was being reviewed," Zuckerberg said. "But it's not up to us either to determine whether it's Russian interference, nor whether it's true. We rely on the FBI intelligence and fact-checkers to do that."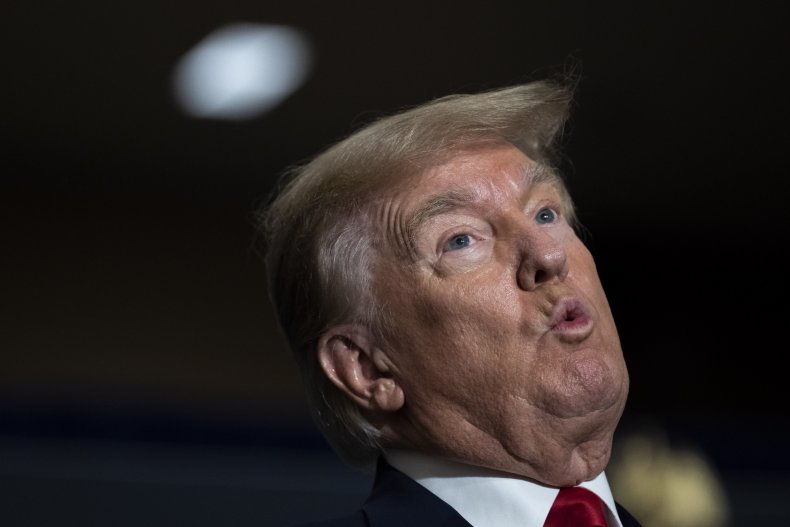 Republican Senator Chuck Grassley of Iowa has joined Johnson in calls for federal transparency, with a joint letter from the two requesting a transcribed interview with agency officials.
"FBI officials initiated a scheme to downplay derogatory information on Hunter Biden for the purpose of shutting down investigative activity relating to his potential criminal exposure by labeling it 'disinformation,'" their letter reads.
Dave Arnold, spokesperson for Meta, referred Newsweek to a series of tweets responding to the criticism of Zuckerberg—which stated in part that Facebook "lifted the demotion" of the story after seven days when it wasn't rated false by independent fact-checkers.
Conservatives' ire toward the alleged blacking out of the Hunter Biden story has ramped up in association with the initial search warrant exercised on Trump's Mar-a-Lago home, as well as the August 26 unsealing of the affidavit that revealed Trump's possession of over 180 classified documents.
Trump has continually denied he lost the 2020 election and is now referring to media reports about Hunter Biden's laptop as a way to avenge his defeat. Former allies of his, including his former Vice President Mike Pence, have stated that elections are about the "future." Conservative Fox News host Laura Ingraham has said that "maybe it's time to turn the page if we can get someone who has all Trump's policies, who's not Trump."
Newsweek reached out to Trump for further comment.