Donald Trump's Golf Promotion Tweet Is 'Shameless, Corrupt and Repugnant,' Former Ethics Chief Says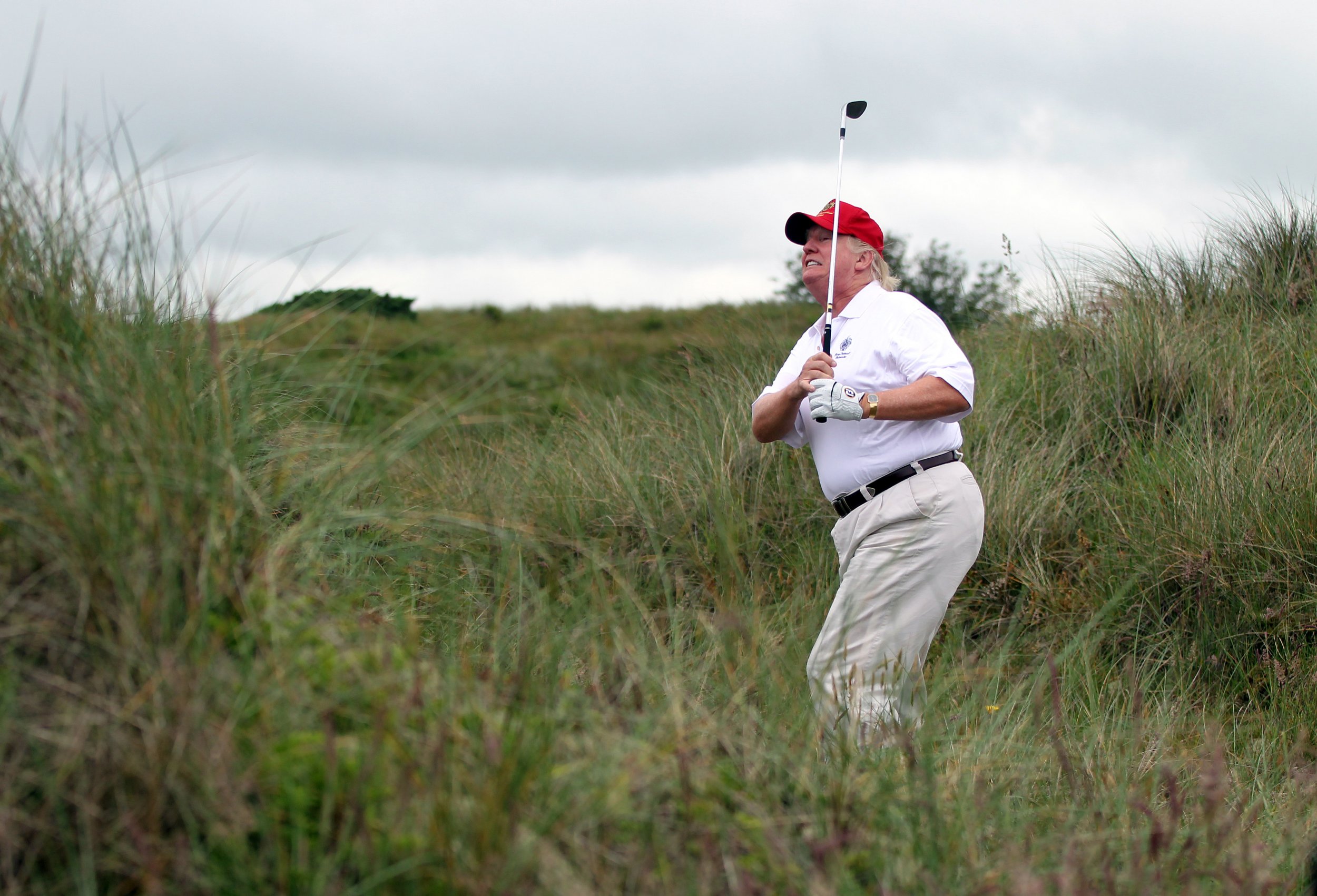 The former director of the U.S. Office of Government Ethics slammed President Donald Trump for promoting a Trump-owned golf course on social media, characterizing the commander-in-chief's efforts as "shameless, corrupt and repugnant presidential profiteering."
Walter Shaub, who directed the ethics office from 2013 to 2017, was responding to a Saturday morning tweet from Trump in which the president lauded his International Golf Links resort near Aberdeen, Scotland as "the greatest golf course in the world" and suggested its presence helps diplomatic efforts in the U.K.
In addition to calling the tweet evidence of corrupt behavior, Shaub said the president's remarks could be construed as an "invitation to graft."
"This is Trump's most explicit commingling of personal interests and public office to date," Shaub wrote. "This is the tone from the top that leads his appointees to violate ethics rules."
The U.S. ethics office, which operates as a watchdog within the executive branch, did not immediately return Newsweek's request for comment regarding Trump's initial tweet or Shaub's subsequent remarks. According to the Code of Federal Regulations, government employees are barred from endorsing products in an official capacity.
"An employee shall not use his public office for his own private gain, for the endorsement of any product, service or enterprise, or for the private gain of friends, relatives, or persons with whom the employee is affiliated in a nongovernmental capacity," the regulations state.
The Citizens for Responsibility and Ethics, which is suing the president over possible ethics violations, released a statement calling Trump's tweet an advertisement.
"There it is. The president is using an official statement as an ad for his business and making sure everyone knows he ties his business to US relationships with foreign countries," the organization said.
It's hardly the first time Trump been accused of flouting ethics rules in an effort to promote his many business enterprises. There has been a flurry of reports since Trump's election about possible violations of the emoluments clause, which prohibits elected officials from receiving profits and benefits from foreign governments. Questions also linger about whether Trump's promotional activities on his personal Twitter account—separate from the official POTUS account—constitute a violation of ethics.
Similar instances of promotion abound. In a July 2018 tweet, the president boasted about Trump Turnberry, another golf resort in Scotland, writing that he would be making some phone calls and that the "the weather is beautiful, and this place is incredible!"
During a highly publicized speech at South Korea's National Assembly in November 2017, Trump took the opportunity to praise events at his New Jersey resort. And, shortly after he took office in 2016, Trump raised concerns when he tweeted that Nordstrom had treated his daughter Ivanka "unfairly" when the retailer pulled her eponymous line of products from shelves.