Donald Trump Unnecessary for Jan. 6 Investigation to Prove Case: Thompson
Representative Bennie Thompson, the chairman of the Congressional committee investigating the January 6 riot, said former President Donald Trump's testimony is not needed in their investigation.
Congressional lawmakers have been investigating the events that occurred and led up to the January 6 riot at the U.S. Capitol, where supporters of the former president tried to prevent the certification of the 2020 presidential election results based on unproven claims of widespread voter fraud.
One question lawmakers seek to answer is the exact role Trump played in the riot and have faced calls to have him testify before the committee.
But Thompson, a Mississippi Democrat, said on Tuesday that it is "not our expectation" to call Trump as a witness and that it is unclear if the former president would provide any new insight to the evidence already uncovered by investigators.
"We're not sure that the evidence that we receive can be any more validated with his presence," Thompson said, according to Politico. "I think the concern is whether or not he would add any more value with his testimony."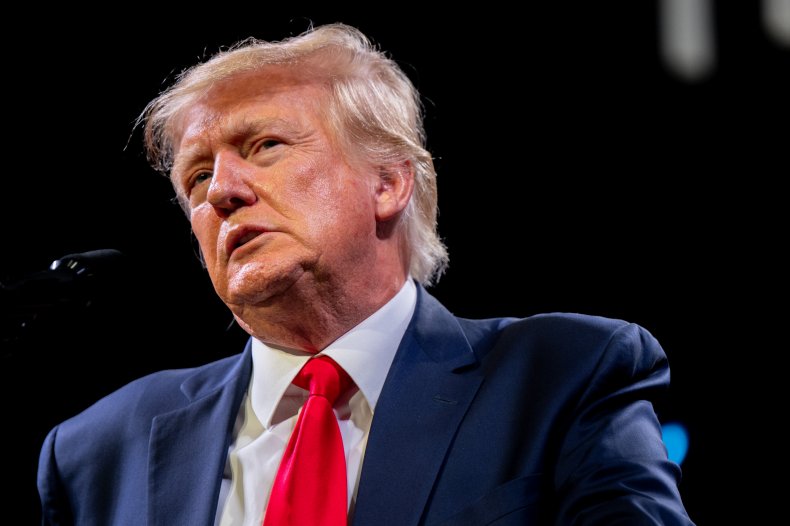 Still, he said no final decision had been made about whether or not the committee has decided to call Trump as a witness.
He also said it remained unlikely that the committee would call former Vice President Mike Pence as a witness due to cooperation from several of his top advisers, but they are continuing discussions with his team, Politico reported.
Thompson's remarks are a departure from previous stances taken by lawmakers on the committee who previously left the door open to the possibility of Trump testifying.
Representative Jamie Raskin, a Maryland Democrat who also served as a lead prosecutor during Trump's second impeachment, said last month that the committee had not made a decision on whether or not they would call for him to testify.
The House select panel said it has collected more than 100,000 documents and conducted more than 800 interviews with those connected to the riot. They have testimony from several key Trump administration officials.
Last week, the committee subpoenaed five members of Congress, including House Minority Leader Kevin McCarthy, whose testimony could answer some key questions from investigators. They also issued subpoenas to Representatives Scott Perry, Jim Jordan, Andy Biggs and Mo Brooks, according to a press release from the committee.
Also on Tuesday, Trump told The Washington Post that lawmakers and others with knowledge of the investigation told him Representative Liz Cheney, one of the two Republicans to serve on the committee, has been most adamant about going after him.
"From what people tell me, from what I hear from other congressmen, she's like a crazed lunatic, she's worse than anyone else," he said. "From what I've heard, she's worse than any Democrat."
Newsweek reached out to Trump's office for comment.
Update 5/17/22, 3:26 p.m. ET: This story has been updated with additional information.