How to Watch Donald Trump's Waukesha Rally in Wisconsin and Livestream It
Former President Donald Trump will be holding a "Save America Rally" Friday in Waukesha, Wisconsin, to support GOP gubernatorial candidate Tim Michels.
Previously, Trump spoke at a July 22 rally in Arizona, where he showed his support for Kari Lake, who is running for governor. Earlier this week, Lake defeated challenger Karrin Taylor Robson in the state's GOP primary.
On his social media site, Truth Social, Trump wrote this week: "Another Election, another Perfect Record of Endorsements, 8-0! Congratulations to our Republican Ticket in Tennessee! We will Make America Great Again!"
It appears that he wrote this because of Lake's success, but it is not clear which eight victories Trump was referring to. They could be Representatives Paul Gosar and David Schweikert in Arizona and Tennessee's Governor Bill Lee and Representative Mark Green, all of whom were endorsed by the former president.
How to Livestream the Waukesha Rally
Friday's rally will take place at the Waukesha County Fairgrounds. It will start at 8 a.m., and Trump is expected to deliver a speech at 7 p.m. Here is the schedule:
8 a.m. - Parking opens
2 p.m. - Doors open to guests, and the entertainment starts
4 p.m. - Guest speakers will deliver speeches
7 p.m. - Donald J. Trump's speech
The guest speakers are:
Derrick Van Orden, candidate for Wisconsin's 3rd Congressional District
State Representative Janel Brandtjen
Tim Michels, candidate for governor
Adam Steen, State Assembly candidate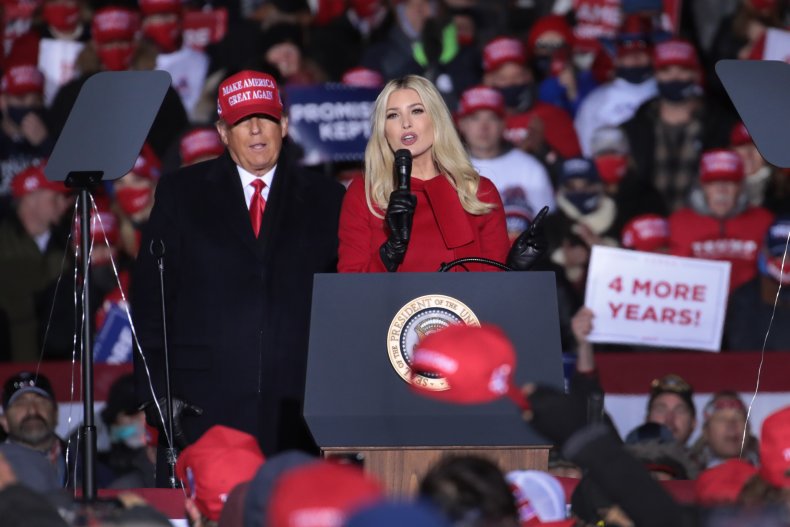 You can watch the rally on Newsmax TV, and it is being shown by Rumble. Or you can livestream it through the Right Side Broadcasting Network's app, the RSBN YouTube channel or the RSBN Rumble channel.
Why Is Trump Holding a Rally in Wisconsin?
Trump's past few rallies have been held to demonstrate his support for candidates he has endorsed, and now he is turning to Michels in Wisconsin.
Michels was born in Brownsville, Wisconsin, and is co-owner of the Michels Corp., a family-owned construction company. He is also a veteran and served in the Army for 12 years.
"Michels has campaigned as a political outsider and said he would drain the Madison swamp," according to his biography on Ballotpedia.
In a statement of support for the candidate, Trump said that "Wisconsin needs a Governor who will Stop Inflation, Uphold the Rule of Law, strengthen our Borders and End the well-documented Fraud in our Elections. Tim Michels is the best candidate to deliver meaningful solutions to these problems, and he will produce jobs like no one else can even imagine."