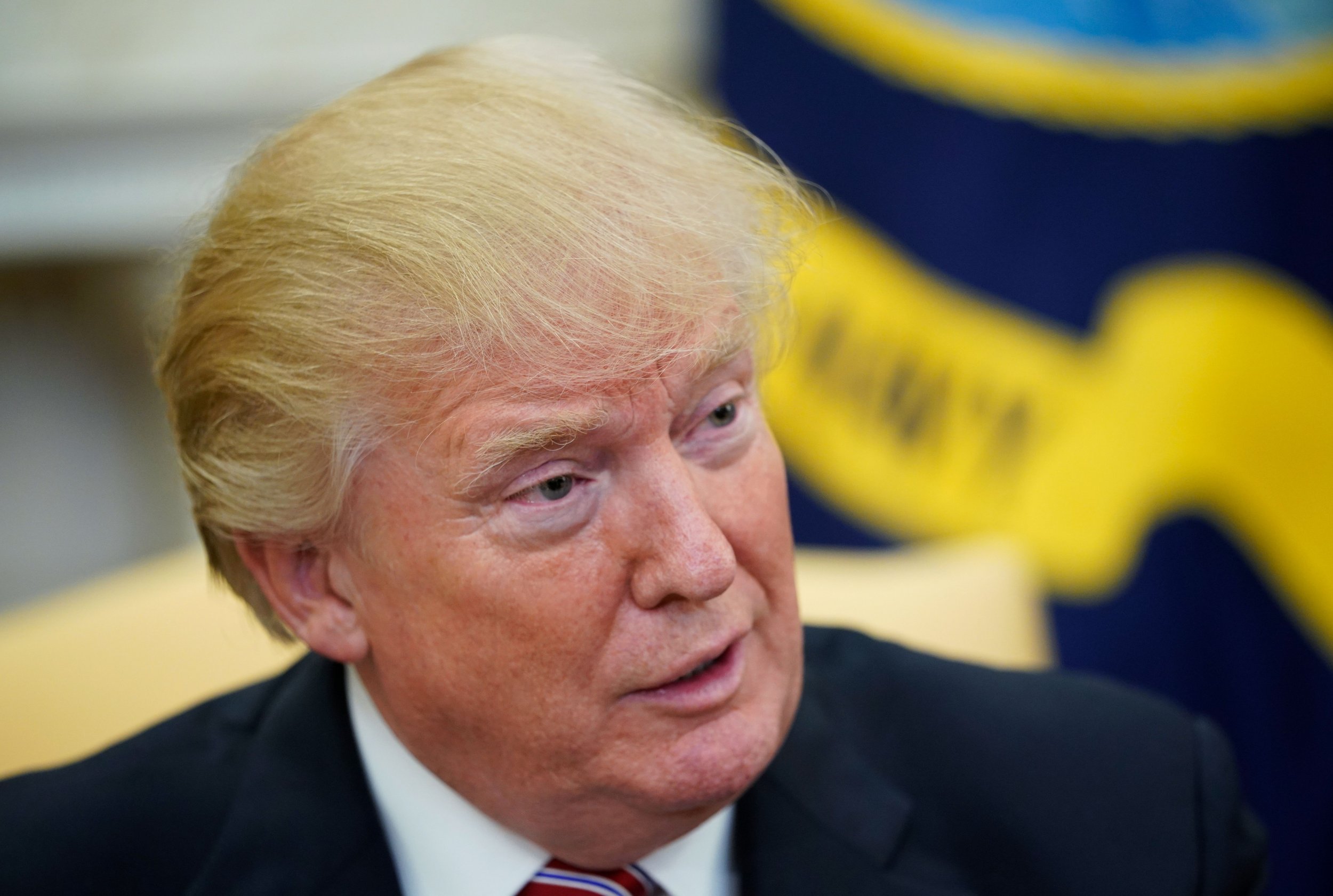 Former CBS anchor Dan Rather has accused President Donald Trump of lying to the degree that reporting on his White House is like "facing a fertilizer spreader in a windstorm."
The journalist made the comments in an interview with CNN's Reliable Sources over the weekend, when he discussed the need for the media to hold the president to account and expose any false statements that come out of the White House.
"I think it's absolutely imperative," Rather told host Brian Stelter.
"Now more than ever is when the press needs to be a kind of truth squad for this and every other president. It's perhaps more important with President Trump because there are more untruths to set the record straight," he continued.
"I do think that most people get it. That most people understand that they're facing on a daily basis from the White House and from the president himself, the rough equivalent of you're facing a fertilizer spreader in a windstorm," Rather added, also suggesting that people were no longer surprised if the president made false claims.
Rather's comments, although rather colorful, are supported by fact-checking website Politifact, which has a Trump scorecard that currently shows 32 percent of the president's comments are false, while 15 percent come under the category "pants on fire."
This is compared with 4 percent of comments that are true, 12 percent that are mostly true, and 15 percent that are half true.
Trump's staff have also previously made comments that are questionable, including former press secretary Sean Spicer's notorious comment about the size of the president's inauguration crowd, or White House counselor Kellyanne Conway's equally surprising comment about the non-existent Bowling Green massacre.
The amount of questionable comments made by the president and his staff is somewhat ironic considering POTUS' favorite charge against the press is "fake news," which Rather suggested was the president's specialty.