Donald Trump's White House Exodus Begins as Photos Show Numerous Boxes Hauled Away
The Trumps have less than a week left at the White House, and pictures suggest the family has begun to pack up as they prepare to vacate the premises.
President-elect Joe Biden is set to be sworn in around noon during his inauguration event in Washington D.C. on January 20.
He, first lady-elect Jill Biden and their two German shepherds, Champ and Major, will take residency of the official presidential building shortly after.
It will bring an end to outgoing President Donald Trump and First Lady Melania Trump's four-year stay at the White House.
Photographs taken outside the famous building this week suggest the Trumps have begun preparations for leaving ahead of their return to civilian life.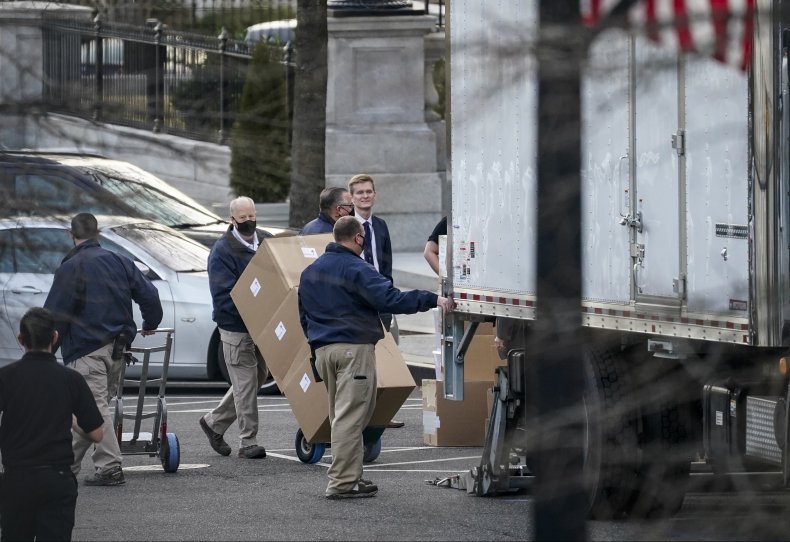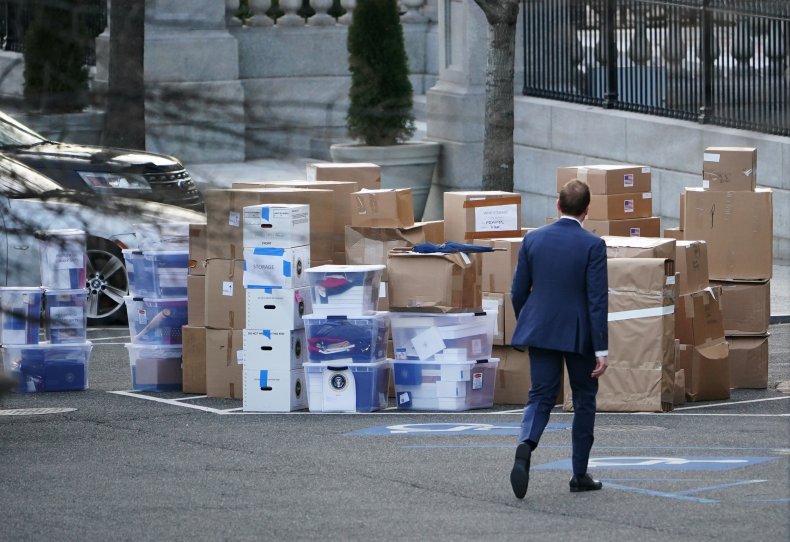 Workers were seen unloading pallets of unfolded boxes near the Eisenhower Executive Office on Wednesday.
The office is the D.C. base of staff who work directly for the president, which includes daughter Ivanka Trump, and her husband, Jared Kushner.
New images taken on Thursday on West Executive Avenue—a closed street that functions as a parking lot for White House workers—now show cardboard boxes being loaded onto removal-type trucks.
President Trump's approval rating has plummeted during his final days in office.
Shortly after entering the White House, 45.5 percent of voters approved of him and 41.3 percent disapproved, according to poll trackers FiveThirtyEight.
Just five days before he leaves office, however, that has fallen to 38.1 percent approval and 58 percent disapproval.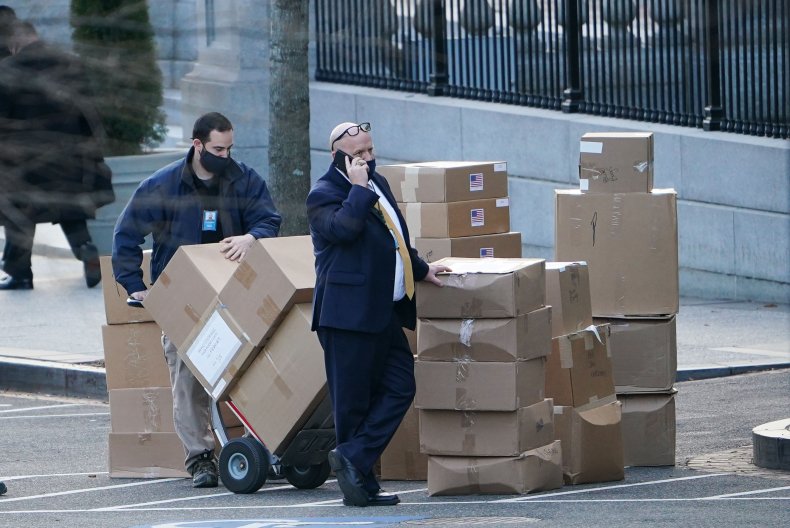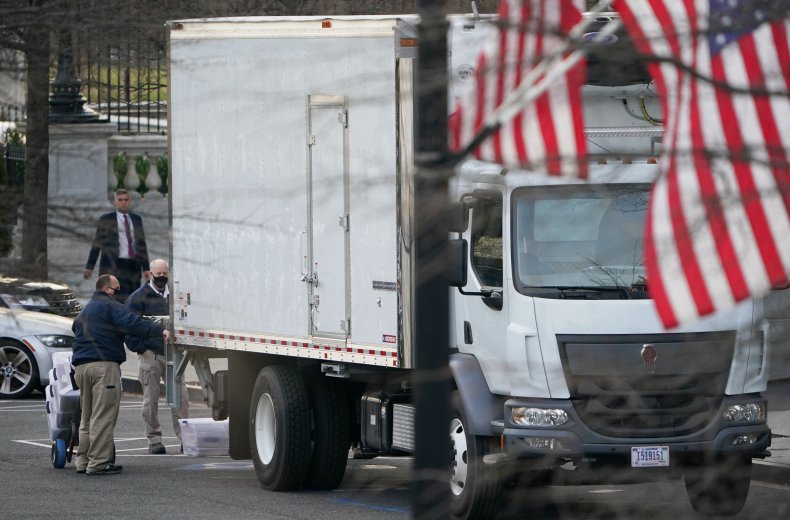 It follows allegations the president incited his own supporters to storm the U.S. Capitol building last week, an event which has led to Trump becoming the only president to be impeached twice.
Trump faces charges, approved by the House of Representatives, that he "repeatedly issued false statements asserting that the presidential election results were fraudulent and should not be accepted."
And that he "wilfully made statements to the crowd that encouraged and foreseeably resulted in lawless action at the Capitol," which led to violence breaking out.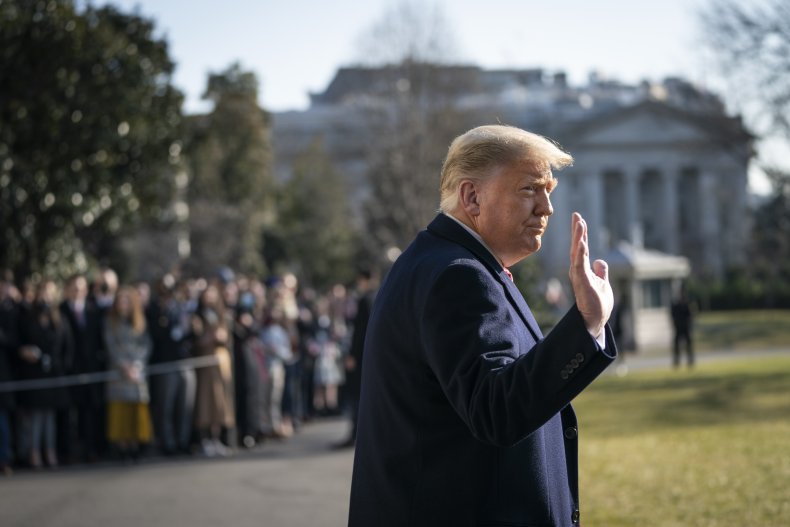 The site on which the White House stands has been the home, and official workplace, of the U.S. president since 1800, when President John Adams and his wife, Abigail, moved into the unfinished building.
According to the White House's official website, George Washington selected the site in 1791. The cornerstone was laid in 1792 and a design submitted by Irish-born architect James Hoban was chosen.
However, the house had to be rebuilt after British soldiers set fire to it in 1814, during the War of 1812, which spanned three years.