Donald Trump Will Be Impeached If Democrats Win the House in 2018, Conservative Pundit Predicts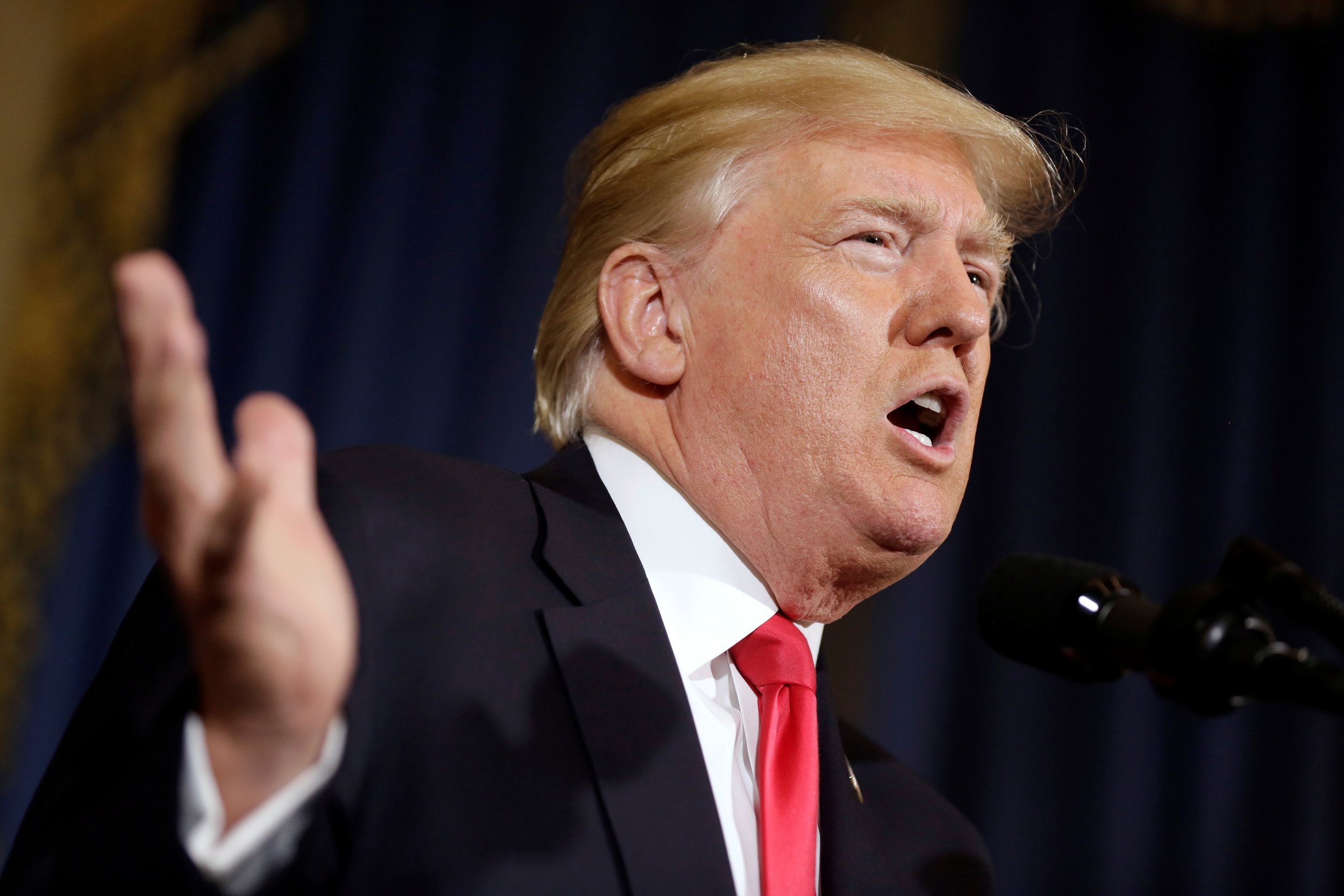 President Donald Trump should keep his eyes on the 2018 midterm elections, according to one conservative writer, because he'll be impeached if Republicans don't hold on to majority control of the House of Representatives.
That's not to say he'd necessarily be removed from office, but John Podhoretz of Commentary magazine and the New York Post predicted that Trump would likely face at least impeachment proceedings should Democrats take the House.
Podhoretz made this comment during a segment on MSNBC's Morning Joe, during which a panel was discussing the president's historically low approval ratings. Trump hit a new low Wednesday in both the right-leaning Rasmussen Reports daily survey and a Quinnipiac University poll. In the latter, just 33 percent of voters said they approved of the job he's doing.
Morning Joe co-host Joe Scarborough brought up the possibility that Republican voters would abandon Trump in the 2020 presidential campaign should a conservative try to challenge him, but Podhoretz responded by pointing to 2018.
"You're jumping pretty far ahead in time, and we're going to have an election next year. And the simple fact of the matter is if [Trump's] got 80 percent [approval] in Alabama, it's not like a Democrat is going to win the Senate in Alabama," Podhoretz said. "There is actually a senatorial race in Alabama, and no Democrat is going to win that now or in 2018. That's not the issue."
The conservative columnist and pundit—who is not a fan of the former reality-TV star—then shifted to what he felt was the most important thing to note about 2018: the potential for Trump to be impeached. He even brought up the last commander in chief to be impeached, Bill Clinton.
"The plain political issue is Democrats need 24 House seats to take the House back in 2018," Podhoretz said. "The table is being set pretty nicely for them to get that number. And if they get that number or 10 more than that number, he's going to get impeached. I'm not saying he's going to be convicted and thrown out of office—I'm saying that the House will impeach him if Democrats have a 10-seat majority. And if he doesn't right the ship, he's writing his own—he's Clinton in 1998 and 1999, with no recovery possible, Clinton was doing that at a time of explosive economic growth."
Suggestions of impeachment have been frequent during Trump's brief but tumultuous tenure in the White House. House Democrats even filed articles of impeachment last month, but they stand little chance of going anywhere, since Republicans have a majority.
The president's involvement in the ongoing investigation into his administration's connections to Russia has reportedly worried some advisers. Notably, there was the recent revelation that he fed his son Donald Jr. a misleading statement about a meeting he took with a Kremlin-connected lawyer to hear about supposedly damaging information on Democratic presidential nominee Hillary Clinton. Obstruction of justice has long been considered an impeachable offense, and The Washington Post reports that aides close to Trump worry he has opened himself up to allegations of a cover-up.
As long as Republicans control Congress, impeachment remains very unlikely. But for what it's worth, some oddsmakers are putting the chances Trump is impeached or resigns before 2020 as high as 48 percent.