Donald Trump Will Meet Vladimir Putin in Finland After NATO Summit
President Donald Trump and Russian President Vladimir Putin will meet in Finland's capital Helsinki on 16 July for their first one-to-one summit, an official White House announcement has confirmed.
The two leaders have crossed paths twice since Trump began his term in office, however both times the meetings came on the sidelines of bigger summits. The choice of Helsinki as venue was reportedly the Trump administration's preferred option, as the Kremlin pushed for holding the meeting in the Austrian capital of Vienna, Reuters reported. The White House issued a statement on Thursday confirming Washington and Moscow had agreed the meeting.
"The two leaders will discuss relations between the United States and Russia and a range of national security issues," the statement said.
Trump's National Security Adviser John Bolton spent the day prior, ironing out details for the meeting with Putin and top political brass in Russia on Wednesday, according to Kremlin adviser Yuri Ushakov. Bolton's own press conference after the fact suggested as much, as he refused to divulge either the location or timing of the summit.
Read More: Giant Baby Trump could fly over Big Ben as "little Donald" visits London
The meeting has stirred concern Trump will repeat his performance from his encounter with North Korean leader Kim Jong Un earlier this month. That ended with Trump shifting his tone on Kim and agreeing to suspend U.S. military drills, with only a reaffirming of past pledges to stop nuclear testing on Pyongyang's part.
"I fear his eagerness to get along with Putin might produce concessions that do not serve American national interests," Michael McFaul, ex-U.S. Ambassador to Russia, told the New York Times prior to the latest announcement from the White House. "If Trump heaps the kind of praise on Putin that he devoted to Kim Jong Un, that will be a giant victory for Putin. That's all Putin needs for a successful meeting."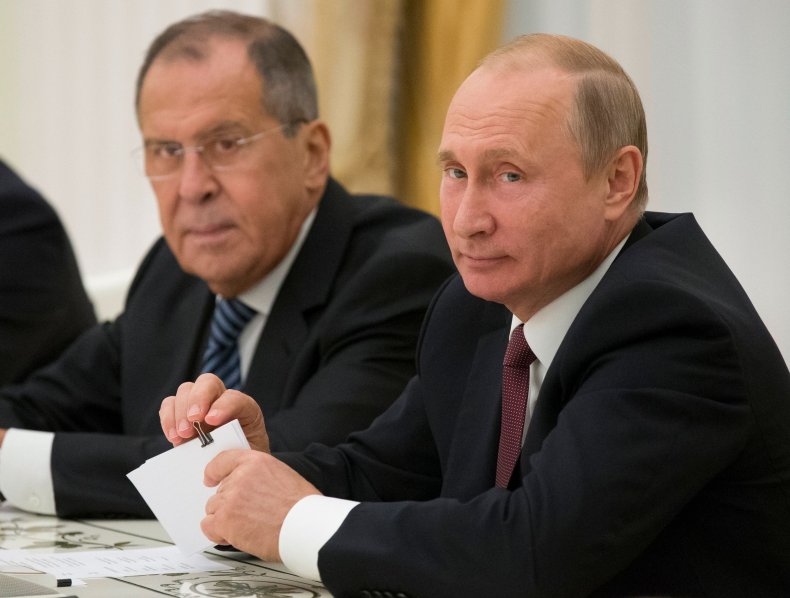 Trump's amicable meeting with Kim in Singapore came amid a row with U.S. allies. The U.S. president left a G7 summit early, quareling with the leaders of Canada, France, Germany and the U.K. The meeting with Putin will take place after a gathering with all of those nations and U.S. allies in the NATO headquarters in Brussels.
Trump's relationship with Europe has grown increasingly tense as he has derided the policy of pro-refugee governments such as German Chancellor Angela Merkel's to justify his own anti-migrant stance. He recently introduced trade tariffs on EU aluminum and steel. He began the last G7 summit by advocating for Russia's interests, calling to invite Putin back to the group after suspending Russia's membership for the annexation of Crimea in 2014.
Russia has long pushed for Putin to meet with Trump, spectacularly announcing an official meeting between the two at last year's G20 summit in Vietnam. This subsequently did not happen as then-U.S. Secretary of State Rex Tillerson said there was "no conclusion" on where there was anything genuinely substantive to discuss. While Russia was unlikely to offer concessions during such a meeting, the optics of meeting one-on-one with a U.S. president would strengthen Putin's image.
"President Putin would gain simply by having face time with President Trump," Steven Pifer, ex-U.S. Ambassador to Ukraine, told Newsweek at the time. "It would help bolster his image as a key international player. A substance-free meeting, on the other hand, would do nothing for Mr. Trump, given questions at home about contacts between his campaign and Russian officials."