Donald Trump Will Refuse to Cooperate if Mueller Subpoenas Him, Giuliani Warns
Rudy Giuliani is adamant special counsel Robert Mueller will not subpoena President Donald Trump regarding his activities since he took office at the White House just under two years ago.
Mueller, a former FBI director, is currently conducting a probe into Russian meddling in the 2016 presidential election.
Giuliani, who works for free as a lawyer for Trump, believes Mueller is unlikely to subpoena the President as all the questions he might have on alleged obstruction of justice stem from information he gathered from other witnesses.
"Any question he has on obstruction [...] the President has given [the answers] in interviews, tweets. Other witnesses have given it to him" Giuliani was quoted as saying by Axios.com.
"And the lawdefinitely requires that if you're going to subpoena a president, you have to show that you can't get the information any place else."
Giuliani added he believed Trump would refuse to cooperate even should Muller decide to subpoena him,
"I think that he [Mueller] would not win a legal battle if he did that, and I think it would consume months," he explained.
According to the former New York City mayor, Mueller's questions did not contain any reference to obstruction of justice. Giuliani, however, maintained Mueller had not given up investigating the allegations.
"I can't tell you he's given up on obstruction," he explained.
"I don't thinkhe has any way to compel testimony on obstruction because the argument of executive privilege would be very, very strong. It all relates to a period of time after he was President."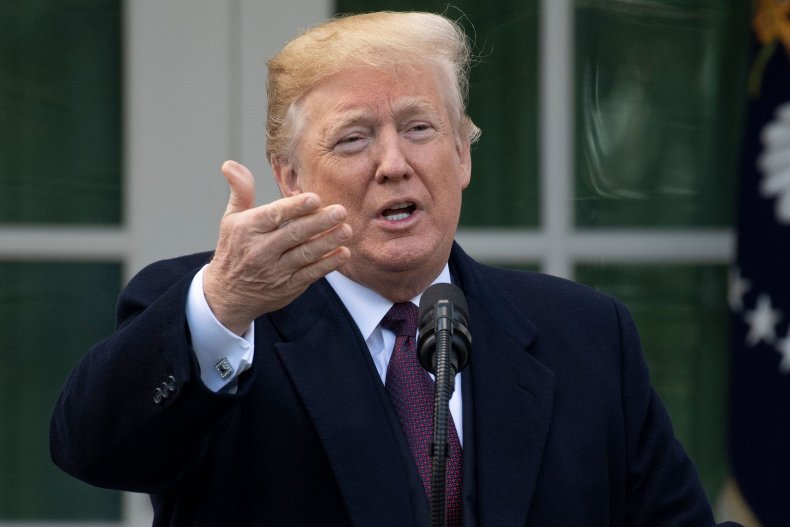 Having initially requested a sit-down interview with the President, Mueller then said he was willing to accept written answers. While Trump at one point said he would be willing to speak with Mueller, he eventually reneged on his offer on the advice of lawyers, who have consistently tried to avoid an in-person interview.
On Tuesday, Giuliani confirmed Trump's handwritten answers had been handed over to investigators but said he was confident about the President's legal position.
"I don't think they have any evidence of collusion of any kind," he explained.
"I think their obstruction case, as a legal matter, doesn't exist."
Last week, the Associated Press reported Trump as saying he had "very easily" answered the questions put to him by Mueller and Giuliani confirmed the questionnaire "looked like a law school exam [...] one big long group of questions that were multi-part questions."
Giuliani did not disclose the nature of the questions but admitted one of the topics Mueller touched on was the Russian hacks during the electoral campaign. In particular, he focused on the hacks that followed a press conference on July 27, 2016 when Trump said: "Russia, if you're listening, I hope you're able to find the 30,000 [Hillary Clinton] emails that are missing."