Donald Trump's Presidency Is 'Entirely Without Empathy,' Political Columnist Says in Reference to Otto Warmbier
Political columnist Matt Bai has argued that Donald Trump's administration is "entirely without empathy," commenting on the president's remarks regarding North Korean leader Kim Jong Un and dead United States citizen Otto Warmbier.
In 2017, Warmbier died after being detained for a year and a half in North Korea. The 22-year-old student was arrested for attempting to steal a propaganda poster from a hotel during a visit to the Asian nation. Although Trump was highly critical of North Korea's treatment of the U.S. citizen in the past and his administration secured his release just before his death, he argued last week that Kim was unaware of the situation.
"He tells me he didn't know about it, and I take him at his word," Trump said of Kim during a press conference following a summit with the North Korean leader in Vietnam. "I don't believe he would have allowed that to happen… It just wasn't to his advantage to allow that to happen."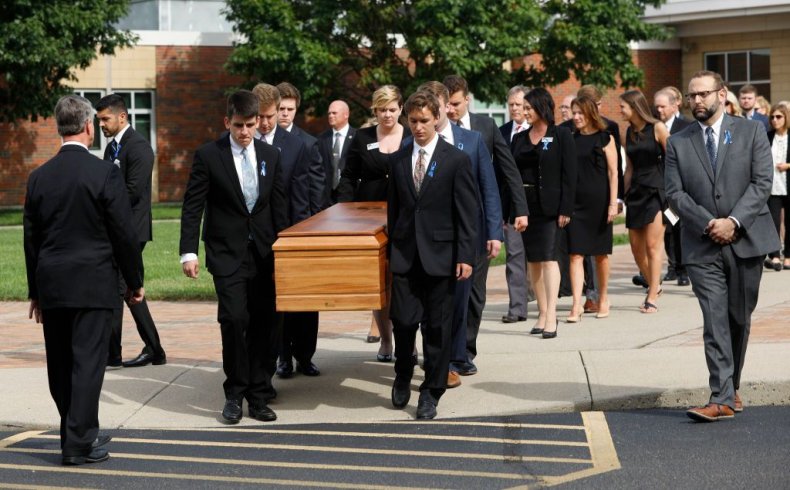 The president has been harshly criticized from across the political spectrum for the comments, with some analysts pointing out that Trump routinely chooses to trust the words of authoritarian leaders over those of his own officials. During a Sunday panel discussion on NBC News Meet the Press, Bai weighed in on the controversy.
"This is going to sound harsh. This is a presidency entirely without empathy," the pundit said. Trump "seems to be a person who is entirely without empathy. Whatever his strong suits or weak suits, he does not have the ability to feel personally and deeply the suffering of others. He never exhibits that," he added.
Helene Cooper, a correspondent for The New York Times, also shared some perspective on Trump's comments regarding Kim and Warmbier, drawing parallels to the president's deference to Russian President Vladimir Putin and Saudi Arabian Crown Prince Mohammed bin Salman.
"He does this Otto Warmbier statement, which is completely preposterous and it sounded so familiar to him standing in Helsinki [with Putin]," Cooper said, reminding viewers that Trump suggested he trusted Putin over his own intelligence agencies during the July summit. Cooper also highlighted Trump's willingness to defend the Saudi crown prince in the wake of the brutal murder of journalist and U.S. resident Jamal Khashoggi last October.
"All you have to do as an autocrat," she said, "is to have a conversation with him."
Trump responded to criticism of his comments in a Friday Twitter thread. "I love Otto and think of him often!" he wrote. The president also reiterated that he holds North Korea responsible for the death, while slamming the administration of his predecessor Barack Obama for failing to negotiate his release.