Saudi Leaders 'Have Leverage Over Trump' and Can Get Away With Anything, Retired Admiral Alleges
Retired Navy Rear Admiral John Kirby suggested on Monday that the leaders of Saudi Arabia "have leverage over" President Donald Trump, making them believe they can get away with actions such as the grisly killing of journalist Jamal Khashoggi.
Kirby, who also previously served as a spokesperson for the State Department, appeared on CNN to discuss the Trump administration's apparent disinterest in holding Saudi leaders accountable for the killing of Khashoggi, who was a columnist for The Washington Post and a resident of the United States. Republican and Democratic lawmakers have expressed grave concern over the journalist's brutal killing, which was carried out in the Saudi consulate in Istanbul last October. But the Trump administration missed a deadline at the end of last week to report to the Senate on whether it believes Saudi Arabia's Crown Prince Mohammad bin Salman was behind the murder.
Trump administration officials "are slow rolling this," Kirby said in his interview with CNN. "This whole episode shows you the degree to which this administration has gone all in on Saudi Arabia. It shows you the degree to which their Middle East policy is about Iran, and they see Saudi Arabia as the biggest counterweight against Iran."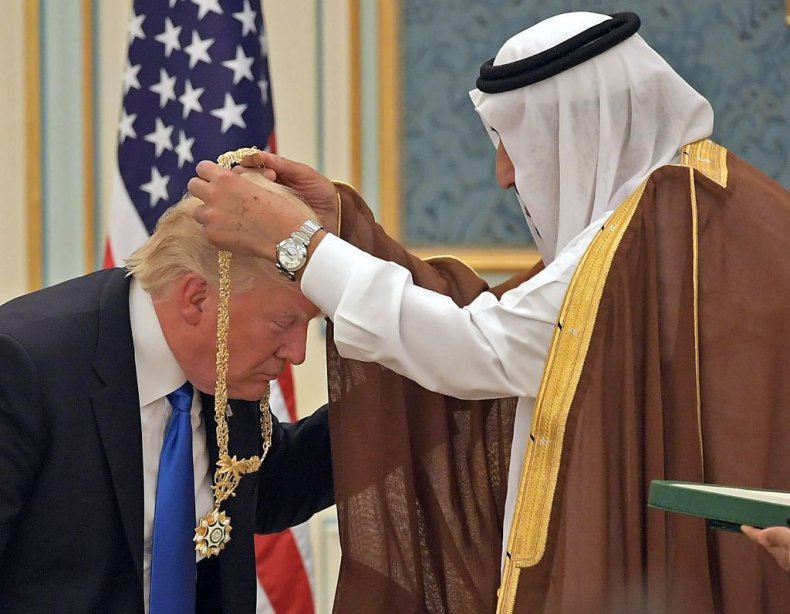 Saudi leaders "have leverage over Trump," the retired rear admiral added. "I think they are absolutely seeing signs from the Trump administration that they're going to continue to get away with this." Kirby alleged that "the Saudis and the Trump administration [are] just playing for time."
Khashoggi, a Saudi dissident who fled the kingdom amid a crackdown led by the crown prince, was killed shortly after entering the Saudi consulate in Istanbul at the beginning of October. His body was cut into pieces using a bone saw, a process that possibly started while he was still alive, and the operation was carried out by a team of Saudi agents. Saudi Arabia initially denied any knowledge of Khashoggi's whereabouts, but eventually admitted the murder had been carried out following international outcry.
The kingdom defended itself by saying the operation was not officially sanctioned and denied that top Saudi leaders, such as Mohammad and his father King Salman, had any knowledge of the agents' actions. But intelligence reports and international organizations, including a probe conducted by the CIA, have shown that the crown prince was almost certainly aware, if not behind, the killing.
Trump responded to the allegations in November by calling Saudi Arabia a "great ally" and arguing that the U.S. could not take action against the kingdom due to financial interests. Republican lawmakers, even those typically seen as staunch loyalists to the president, harshly criticized Trump's response and demanded accountability.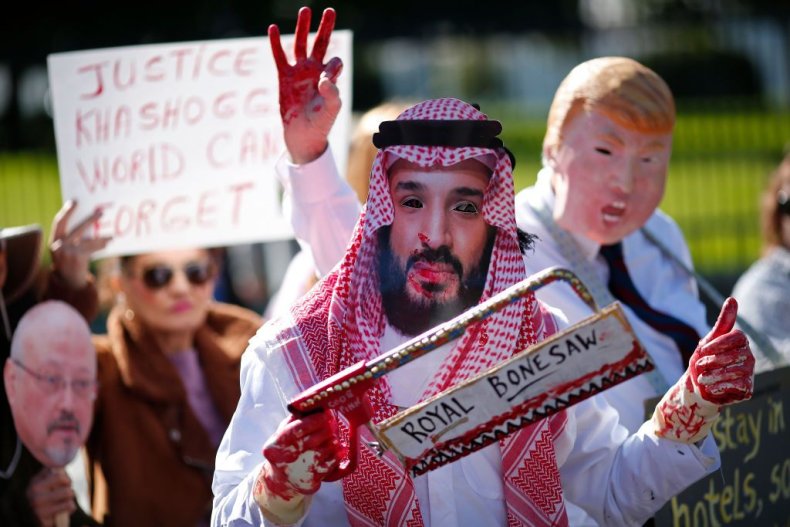 Many analysts, similar to Kirby, have pointed to the close ties the Trump administration has developed with Saudi Arabia. Trump's son-in-law and top adviser Jared Kushner has also reportedly developed a close bond with Mohammad, and the administration's Middle East policy hinges on supporting Saudi Arabia and Israel against Iran.
Meanwhile, an investigation spearheaded by the United Nations concluded last week that top Saudi officials "planned and perpetrated" the killing of Khashoggi.
"Evidence collected during my mission to Turkey shows prime facie case that Mr. Khashoggi was the victim of a brutal and premeditated killing, planned and perpetrated by officials of the State of Saudi Arabia," Agnes Callamard, U.N. special rapporteur for extrajudicial summary or arbitrary executions, said in statement, Reuters reported.
The New York Times also reported last Thursday that intelligence reports have revealed that Mohammad threatened to use "a bullet" to silence Khashoggi in a 2017 conversation with a top aide. But despite the intelligence reports and the U.N. conclusions, Secretary of State Mike Pompeo said Monday that the U.S. would continue to investigate the killing, insisting that the Trump administration is "not covering up for a murder."