Donald Trump Wouldn't Even Let Melania Pick Furniture for the White House: Report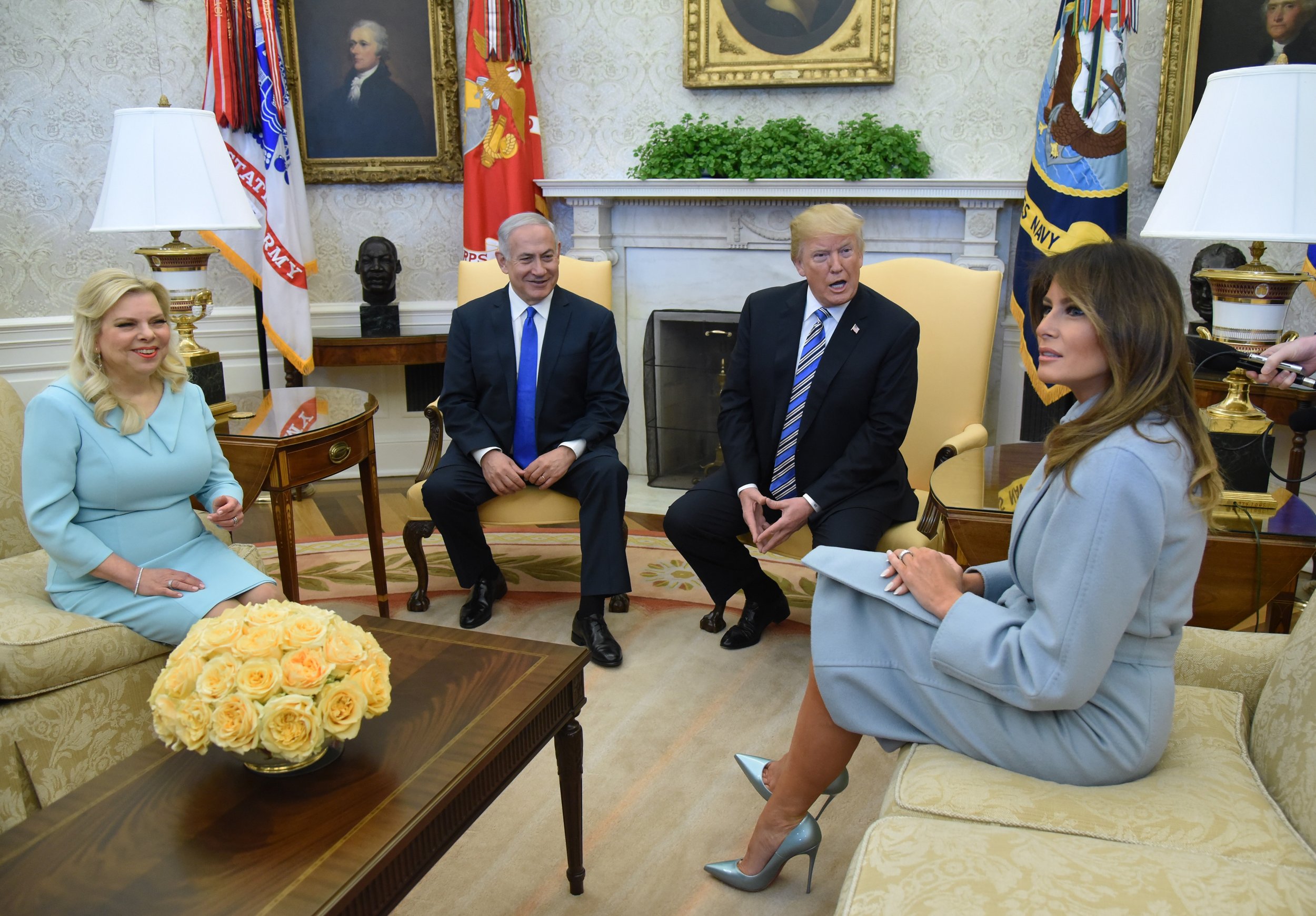 First lady Melania Trump's every move is reportedly often undermined by her husband, President Donald Trump—even her taste in furniture.
Months before she moved into the White House, the first lady had picked modern furniture with clean lines for the White House residence. But before she arrived in Washington, the president had replaced a few of her choices with pieces he liked better, which were in the "the gilded, triumphal style of Louis XIV," The New York Times reported on Friday, basing its account on two people familiar with the situation.
The sources said it was an example of how the president refuses to concede to even small requests from the first lady.
Melania Trump's communications director, Stephanie Grisham, denied the account. "They both chose the décor," she told The Times.
But other reported instances show the first lady, a former model who studied design, does have a mind of her own, even though the president may second-guess her decisions.
Melania Trump took charge of putting together the first White House state dinner for French President Emmanuel Macron, instead of using an event planner as past first ladies have. She made a statement by using the china of former President Bill Clinton and and Hillary Clinton, her husband's opponent in the 2016 presidential election.
"She has amazing taste, which makes things very, very easy," social secretary Rickie Niceta, who assisted the first lady, told The Washington Post at the time.
Melania Trump also took charge of decorating the White House last Christmas, and included a note from the Obamas in a display of presidential holiday cards, while her husband has worked to undo many of Obama's policies.
The first lady "is staying true to the independent woman that she is by doing things her own way," Grisham said in an email to The Times, adding, "This should be celebrated, not criticized. Her priorities remain her family, her personal health and her role as first lady."
Despite resistance from the president, Melania Trump launched her "Be Best" initiative, which tackled cyberbullying, among other issues affecting children.
The president's friends were keen to dispute the account and state that she does have some power.
"He listens to her more intently than anyone and respects her advice and counsel not only because she is his wife, but because her loyalty, grace, trust, elegance under fire, intellect and instincts are time tested and proven," the president's friend Thomas J. Barrack Jr. told The Times.