In Donald Trump's America, Racism is Becoming an Even Bigger Problem, Americans Say in Poll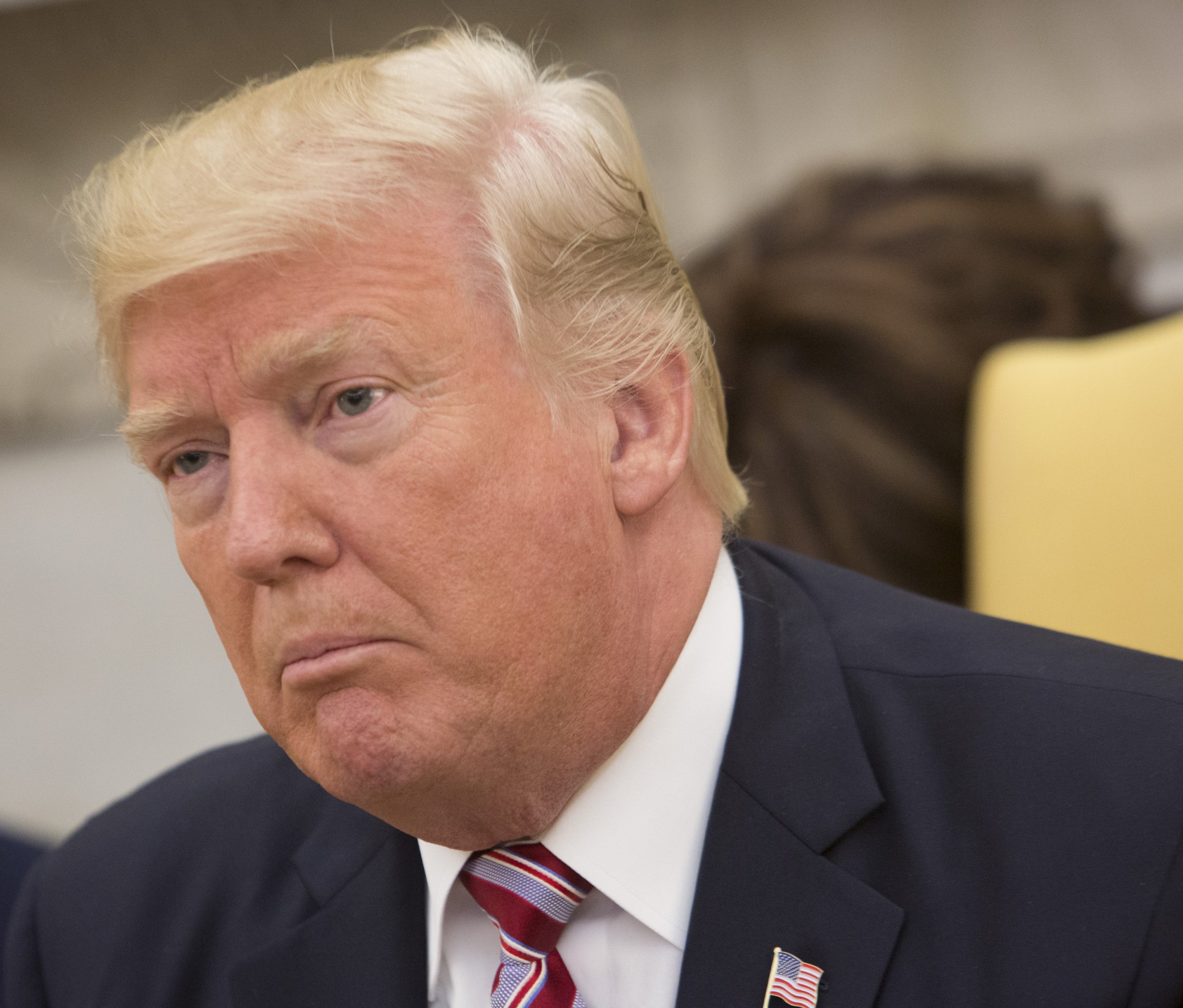 After a summer defined by racial unrest, Americans are increasingly concerned about racial tensions under the leadership of President Donald Trump, a new survey shows.
In a Gallup poll released Thursday, 12 percent of Americans said race or race relations are the "most important problem" facing the country today, up from just 4 percent in July. The only higher response was "dissatisfaction with the government," at 18 percent.
The surge in concern about racial tension can be directly linked to the neo-Nazi rally in Charlottesville, Virginia, in August that turned violent, and Trump's subsequent defense of some of the marchers, Gallup said in releasing its findings.
"Racial tensions rose across the U.S. in August after a violent neo-Nazi rally in Charlottesville, Virginia," Gallup wrote about its survey, which polled 1,022 adults from September 6 through September 10 and has a margin of error of plus or minus 4 percent.
The so-called "Unite the Right" rally in August featured tiki-torch-carrying white supremacists shouting Nazi slogans and clashing with counterprotesters. The next day, a white supremacist rammed his car into marching counter-protesters, killing one and injuring many others.
Trump's response to the violence drew condemnation across the political spectrum. "I've condemned neo-Nazis. I've condemned many different groups. But not all of those people were neo-Nazis, believe me," he said of the marchers, who chanted in unison "Blood and soil" as well as "Jews will not replace us."
"You also had some very fine people on both sides," Trump said.
Critics have long attacked the president for fostering racial and ethnic hatred, starting in 2015 with his first campaign speech, which blamed Mexican immigrants for crime, and continuing through his decision earlier this month to end protections for immigrants who were brought here illegally by their parents.
"It's so obvious," CNN anchor Don Lemon said after Trump ended President Barack Obama's Deferred Action for Childhood Arrivals program. "It's not even a dog whistle anymore. It's just flat-out bias. Flat-out discrimination that they're touting from this White House."
The current spike in the number of Americans who think race relations are the nation's most pressing problem is similar to the poll results that followed several high-profile police shootings, as well as the 1992 rioting in Los Angeles after the Rodney King police beating verdict. But it is not close to the historic 52 percent of Americans who were concerned about race in the same poll in the mid-1960s.