Donald Trump's Approval Rating Nearing Record-Low in His Favorite Poll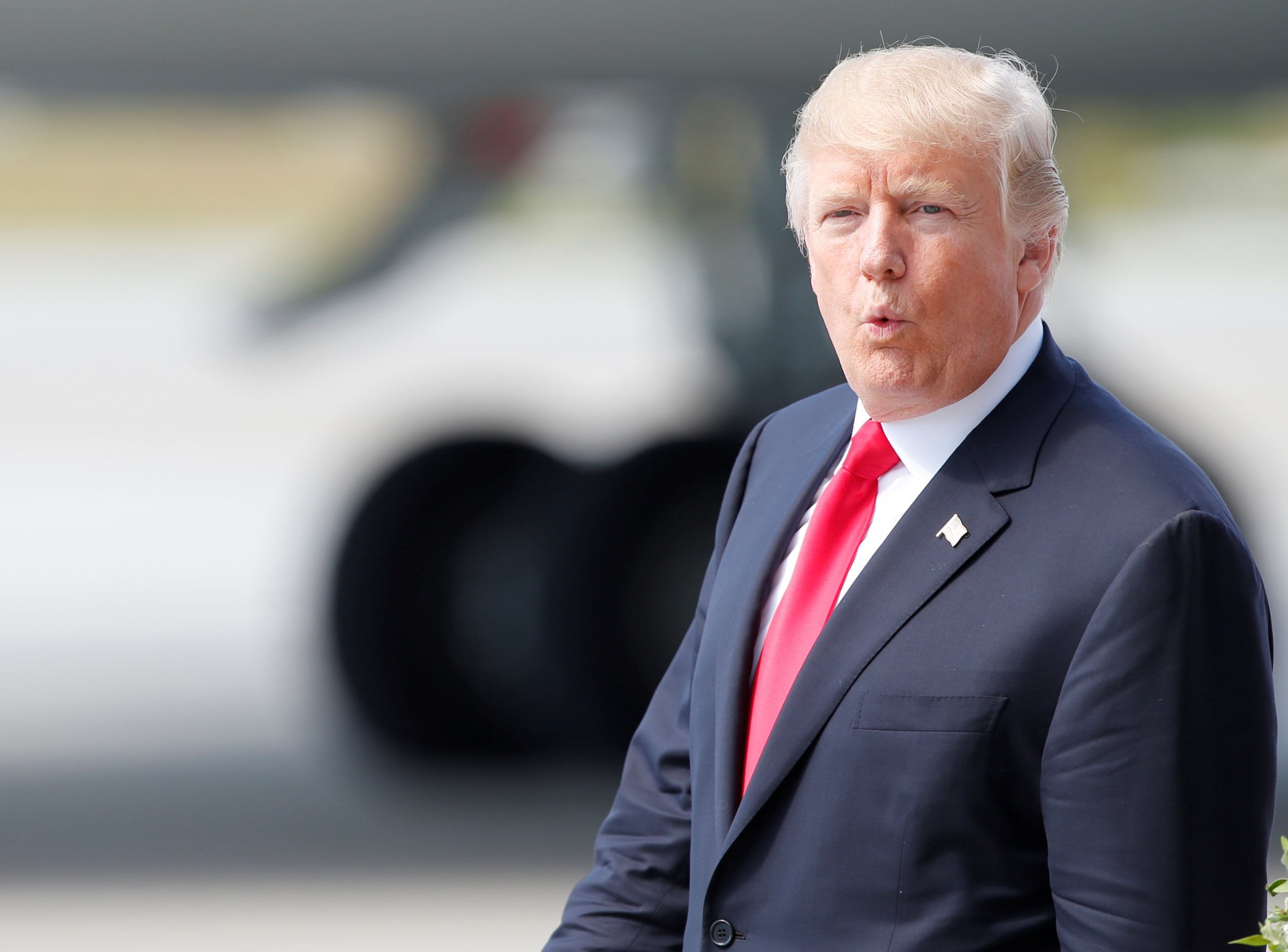 The poll President Donald Trump has publicly touted isn't bringing him much good news lately. The latest survey released by Rasmussen Reports Thursday found Trump's approval rating his nearing his all-time low.
Just 44 percent of respondents approved of Trump's job performance in the survey, while 56 percent disapproved. That's just one percentage point better than the president's lowest approval ever in the Rasmussen Reports tracking poll: He hit 43 percent approval on multiple occassions. But Trump had risen to 46 percent at the end of June, and he also tweeted out the results of the poll earlier in the month—when he rose to 50 percent approval.
"Great news!" he tweeted at the time. Now: Not so much. The Rasmussen Reports survey interviewed 1,500 likely voters and had a margin of error of plus or minus 2.5 percentage points.
To be sure, the 44 percent approval rating cited by Rasmussen—which has typically found better results for the president and is generally considered to be right-leaning—remains markedly better than the results of other polling firms. In the latest Gallup survey Thursday, for instance, Trump's approval rating was 37 percent, with 57 percent disapproving.
The weighted average from data-focused website FiveThirtyEight, meanwhile, pegged Trump's approval at 39 percent and his disapproval at 55 percent. The FiveThirtyEight average adjusts for a given poll's quality, recency, sample size and partisan lean.
Trump, who was visiting Poland Thursday, has seen his approval rating trend steadily downward since taking office in January, his popularity waning under the weight of the investigations into his campaign's possible ties with Russia and a widely unpopular Republican health care bill. For context's sake, at about this point in Barack Obama's first term, the former president had an approval rating of about 58 percent.
While the Russia investigations and the health care debate have been the most serious strains on the president's popularity, he recently did himself no favors by getting into an internet spat with two TV hosts. Referencing Morning Joe's Mike Brzezinksi and Joe Scarborough, Trump said in a series of tweets last week: "I heard poorly rated @Morning_Joe speaks badly of me (don't watch anymore). Then how come low I.Q. Crazy Mika, along with Psycho Joe, came to Mar-a-Lago 3 nights in a row around New Year's Eve, and insisted on joining me. She was bleeding badly from a face-lift. I said no!"
A poll this week found that 65 percent of voters felt such online behavior was unacceptable, and 55 percent said they would describe Trump as sexist.