Donald Trump's 'Top Secret' Files Photos—What We Do Know, What We Don't
A photo of classified documents, splayed across the floor of Donald Trump's Mar-a-Lago resort in Florida, has given us fresh insight into the saga surrounding the FBI raid on the former president's home.
The photo, included in a new 36-page court filing released by the Department of Justice on Tuesday night, shows a number of official documents, some of which bear the markings "Top Secret" or "Secret".
Although much of their contents have been redacted, there is some limited information we can use. To that end, Newsweek looked into how the photo adds to what we already know.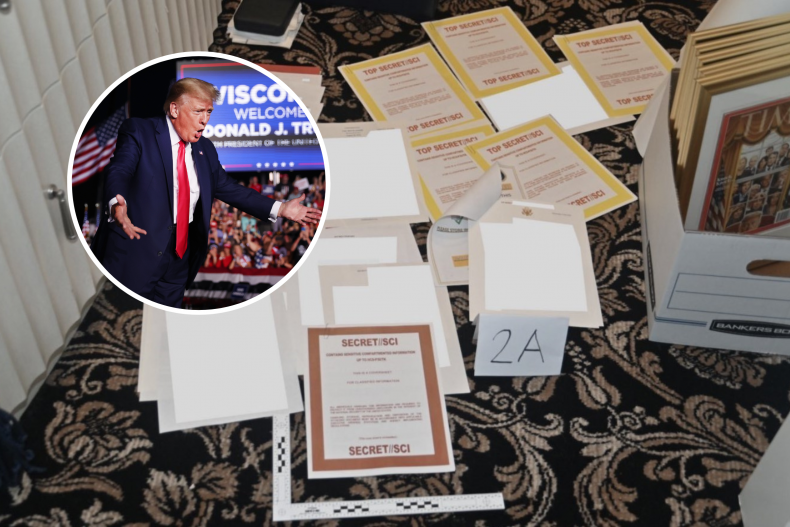 What We Do Know
In all, 184 unique documents obtained from the search contained classification markings, including 67 documents marked "confidential," 92 documents marked as "secret," and 25 documents marked "top secret."
The photo shows what appear to be dozens of documents with classifications denoting their likely content.
Federal law states that classified information of any designation may be shared only with those deemed to be eligible for access by the federal government on a "need to know" basis. Anyone granted that level of access must agree to properly protect that information.
This includes an agreement to not disclose its contents, unlawfully remove the classified information from federally authorized storage facilities, and not store classified information in unauthorized locations.
Many of the documents in the photo include the abbreviation SCI. This refers to "sensitive compartmented information," including technical or intelligence information derived from the monitoring of foreign communications systems.
Unredacted cover sheets seen in the photo further describe the sensitivity with which these documents are typically handled.
It states: "All individuals handling this information are required to protect it from unauthorized disclosure in the interest of the national security of the United States.
"Handling, storage, reproduction, disposition of the attached document must be in accordance with applicable executive order(s), statute(s) and agency implementing regulations."
Further codewords on each cover sheet give us more indication as to their contents. Each document in the photo includes the codewords "HCS-P/SI/TK".
These three separate classifications are described in the Office of the Director of National Intelligence's (ODN) Intelligence Community Markings Systems register and manual.
HCS refers to HUMINT (Human Intelligence) Control System, a designation for information sourced from "exceptionally fragile clandestine HUMINT sources, methods, and activities based on assessed value, critical nature, and vulnerability of the information."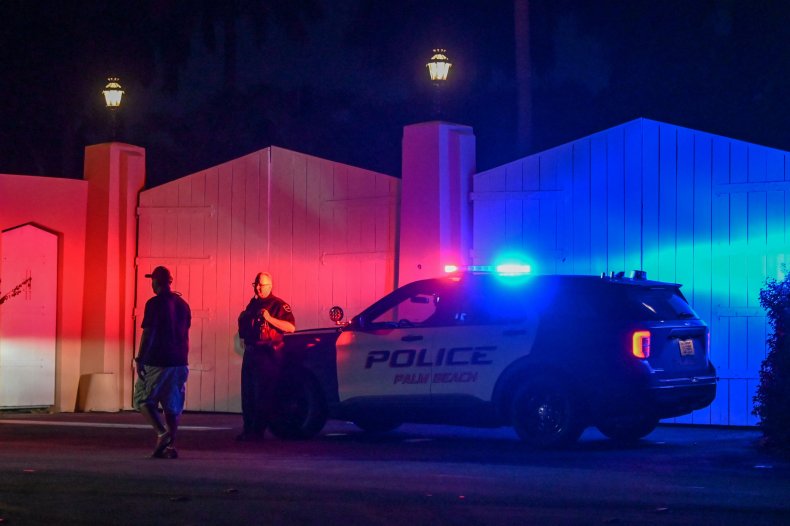 The subcategory, or compartment, HCS-P is used to "protect intelligence information (products) intended for dissemination to IC consumers when there is a clear and demonstrable expectation of risk to the life, liberty, or welfare of the human source."
In other words, HCS-P is used to classify a document that could put a human intelligence source at risk if handled improperly.
SI (Special Intelligence) is "technical and intelligence information derived from the monitoring of foreign communications signals by other than the intended recipients."
TK refers to Talent Keyhole meaning "information and activities related to space-based collection of imagery, signals, measurement and signature intelligence, certain products, processing, and exploitation techniques, and the design, acquisition and operation of reconnaissance satellites."
So, the documents recovered at Mar-a-Lago appear to have been assigned markings that indicate the information within them could put human sources at risk if handled improperly, and/or contain information received through communication monitoring/spy satellites.
It seems therefore plausible, given the sensitivity of these documents, that Trump would have known the documents would be classified, secretive, and potentially threaten national security should they fall into the wrong hands.
Trump has previously stated via his Truth Social app that he had declassified all the documents, a claim which has been strongly refuted.
"Number one, it was all declassified. Number two, they didn't need to 'seize' anything. They could have had it anytime they wanted without playing politics and breaking into Mar-a-Lago," the ex-president wrote.
However, the DOJ has said in a court filing that on previous occasions where other information was collected from Mar-a-Lago "the former President never asserted executive privilege over any of the documents nor claimed that any of the documents in the boxes containing classification markings had been declassified."
Even if Trump had actually declassified these documents, he would need to have done so through proper declassification protocol. And even then, knowing what we know now about the sensitivity of their contents, doing so could have serious repercussions for the U.S. intelligence community.
Writing for the blog Just Security, George Croner, who served in the Operations Division of the Office of General Counsel at the National Security Agency in the 1980s, said "the lifeblood of intelligence work, and the corresponding protection required for the sources and methods used to produce that information, are entirely dependent on community-wide confidence in the functioning of the system intended to provide that protection."
Croner added: "The notion that SCI or information associated with a Special Access Program can be "declassified" through haphazard, ad hoc verbal instructions, even from a president, is anathema to this Intelligence Community environment and introduces unnecessary chaos that carries entirely unacceptable risks of exposure to the intelligence sources and methods that the carefully structured classification system is designed to protect."
The same court filing from the DOJ that contained the photo even added that "FBI counterintelligence personnel and DOJ attorneys conducting the review required additional clearances before they were permitted to review certain documents."
Newsweek has previously reported on the sentences Trump could face if he is prosecuted for violation of the Espionage Act, which carries with it a penalty of a fine, up to 10 years in prison, or both for mishandling of defense information and it was the first statute cited on the warrant.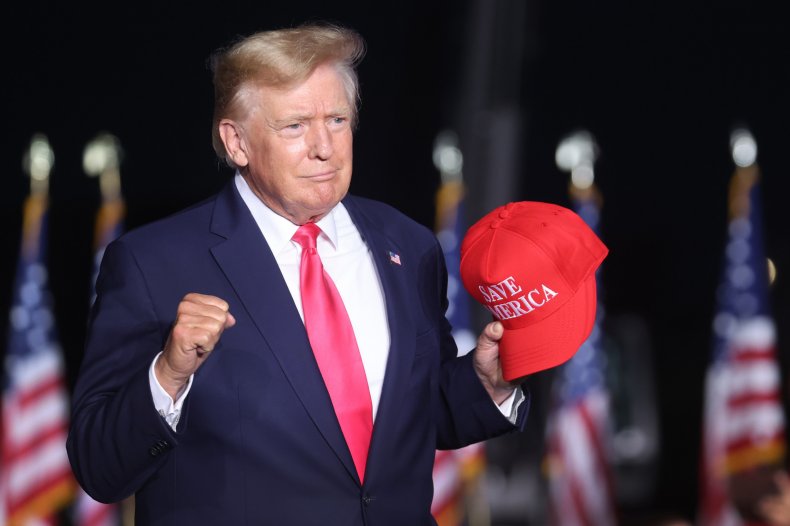 What We Don't Know
Even if Trump is charged under the Espionage Act, almost certainly any information that would compromise the safety of sources will never be revealed to the public.
There's also the question of why Trump had these documents to begin with. It's really not clear why the former president would want data with classifications for human, satellite, and communication monitoring intelligence.
We still don't know what type of information is in the documents photographed at Mar-a-Lago. We don't and may never know the detail contained within these documents, particularly as they appear to relate to matters of national security.
And it is not yet known, at least publicly, who else may have been privy to that information and documents in the time that it was kept at Mar-a-Lago.
The former president previously called for an unredacted version of the affidavit to be released, before the DOJ released its heavily redacted version.
Unless this unlikely possibility is realized, we may still have to wait for charges (or even less likely, possible case leaks) to learn more about if, and how far, Trump may have compromised national security protocol.
Newsweek has contacted Donald Trump for comment.