Tusk Warns Risk of Brexit is 'Real' as Cameron Heads Into Crucial Talks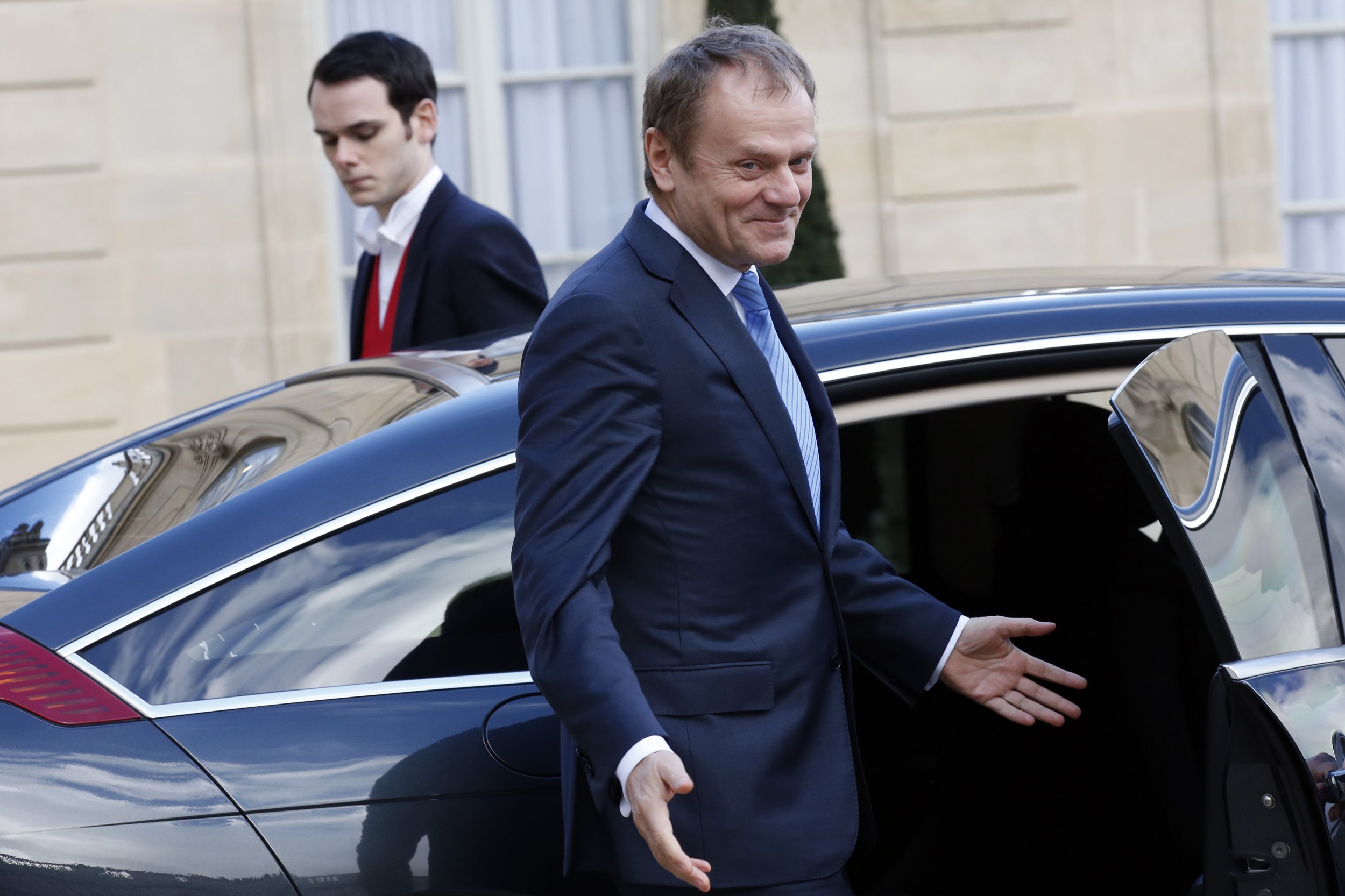 European Union (EU) Council President Donald Tusk has warned that the risk of EU break-up is "real" as British Prime Minister David Cameron embarks on crucial talks in Brussels.
Cameron is traveling to Brussels on Tuesday for talks with European Commission President Jean-Claude Juncker and other senior MEPs on the terms of the U.K.'s proposed renegotiation of its EU membership. The British prime minister is under significant pressure at home and abroad, with a majority of Britons thinking he will not get a good deal and other EU countries digging in their heels over some of Cameron's demands.
A draft deal published on February 2 by Tusk, who is overseeing the renegotiation, lays out a proposed new "settlement" for the U.K.'s relationship with the EU and contains reforms in four areas: social security, business competitiveness, national sovereignty and the relationship between states using the euro and those, like the U.K., that have their own national currency.
Tusk warned that negotiations over the U.K.'s future in the EU are entering a critical stage. "It is high time we started listening to each other's arguments more than our own," said Tusk on Monday, after holding talks with the Romanian and French presidents, the BBC reported. "But the risk of break-up is real because this process is indeed very fragile. Handle with care. What is broken cannot be mended."
Ahead of his meeting with Cameron, Juncker said on Monday that he expected their discussions to focus on the issue of child benefit. Tusk's draft deal proposes that child benefit payments to migrant workers in the U.K. be indexed according to the cost of living in the country where the children live—so parents of children residing in countries with a lower cost of living would receive less. Eastern European countries are resisting the proposal, arguing that it should only be enforced with new applicants, not existing workers, and demanding that other EU countries not be allowed to seek the reductions being offered to the U.K.
Following his meeting with Juncker, Cameron will attend a two-day summit of EU leaders in Brussels starting on Thursday. The British prime minister has agreed to hold a cabinet meeting with his ministers immediately after the summit on Friday if a deal is reached.